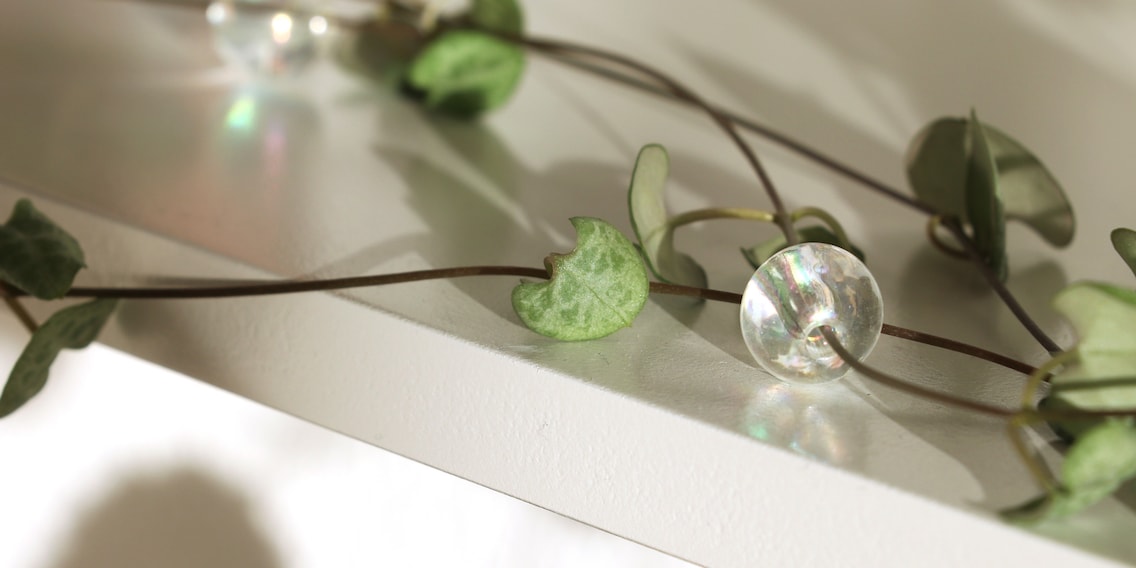 This article was translated automatically.
Plant Beading: The pearl among plant trends
Have you ever thought of decorating your plants with beads? Neither had I, until I came across a TikTok video. I tried it and probably lost the favor of my plants for good.
Usually it is the plants that decorate a living space. With the so-called "plant beading" the tables are turned and the plant itself is decorated. Namely with beads, through the opening of which our green roommates grow through. When I first heard about this decorating trend, I had to shake my head. The head shake was followed, faster than I would have liked, first by an interested expression on my face and finally by an order for beads. Ooups!
Today, a few weeks after deciding to give my plants a hard time, I'm a few tips wiser.
1. plant choice
Pearls do best on hanging plants like the Ivy, Chandelier Plant or Monkey Leaf. Their rather small leaves allow you to put the pearl over them comparatively effortlessly. And because they also grow quickly, you can add multiple beads at short intervals if needed.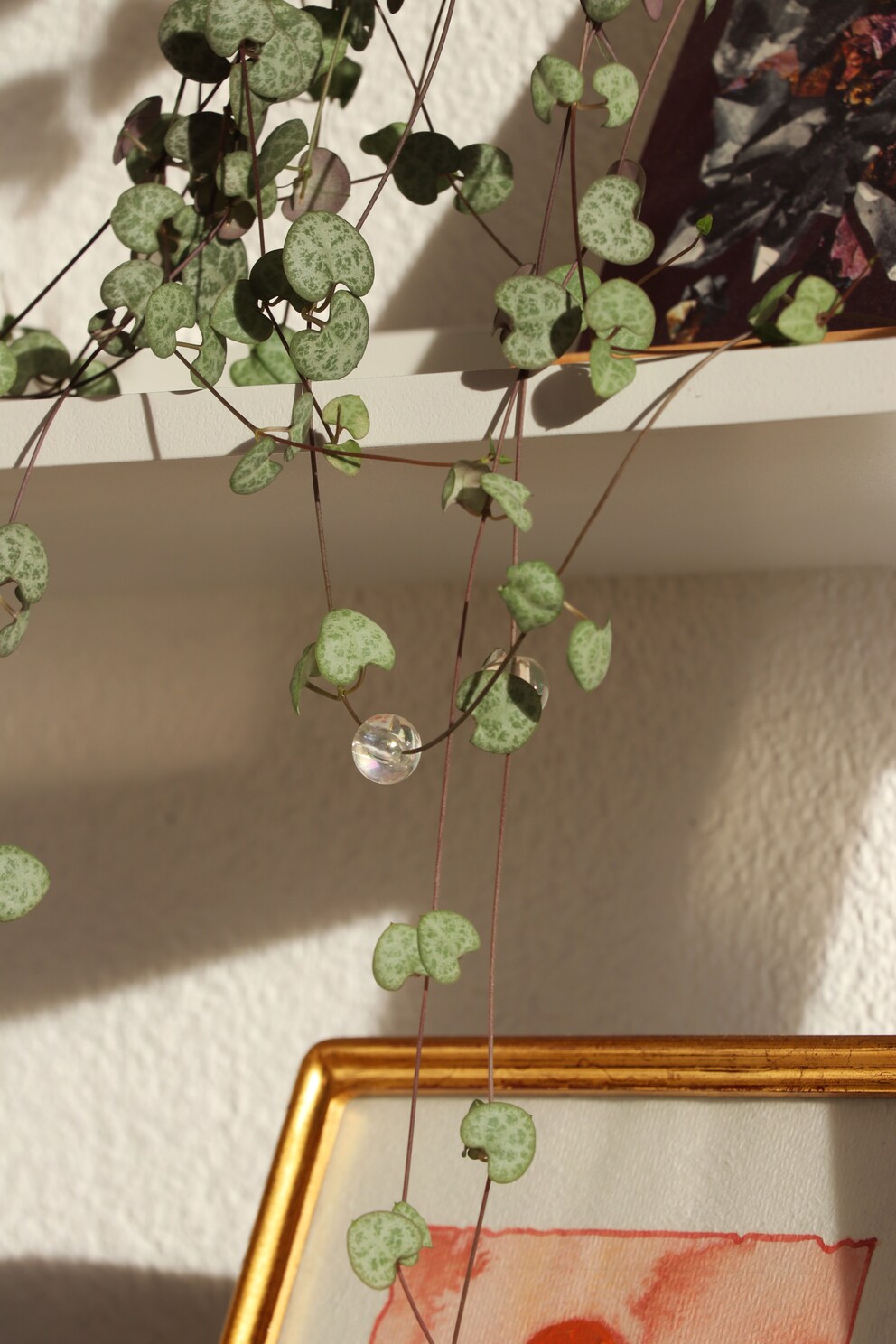 2. bead selection
In a chandelier plant, the shoot axis is as narrow as a string and the new growing leaves are so tiny that you can also use beads with a narrow opening. But if the bead itself is too small, once the leaves are fully grown and the bead is pulled down by gravity, it will disappear behind the two leaves. For plants with more stately leaves and thicker shoot axils, I recommend macramé beads. Their holes have a larger diameter.
3. timing is everything
For your plant to grow through a bead, you need to apply it at the right time. The newly forming leaf should still be tightly curled or small enough to fit through the bead hole, and at the same time should have peeled or detached itself from the shoot axis tightly enough to allow the bead to be threaded and pushed all the way under the leaf. In this way, the jewelry does not interfere with the further growth and unfolding of the leaf.
4. patience and support
Once you've threaded the bead, patience is the name of the game. It takes a while for the leaves to grow out and for the bead to be firmly grown in between two leaves. So that the jewelry does not slip out again in the meantime, you support the plant section best somewhere.
5 Do not overdo it
The whole thing should not be a feat of strength for your plant. So keep it to one or two beads per strand. And don't forget: Once the jewelry has grown in, the only way to get it off your plant is to cut it.
I'm going to leave plant beading alone for now, because I like my plants without the bling-bling. For a really useful embellishment for your plant, check out my colleague Pia Seidel. She recently made DIY climbing aids:
---



As a massive Disney fan, I see the world through rose-tinted glasses. I worship series from the 90s and consider mermaids a religion. When I'm not dancing in glitter rain, I'm either hanging out at pyjama parties or sitting at my make-up table. P.S. I love you, bacon, garlic and onions. 
---
---
---
---
These articles might also interest you
Skeleton Loader

Skeleton Loader

Skeleton Loader

Skeleton Loader

Skeleton Loader

Skeleton Loader