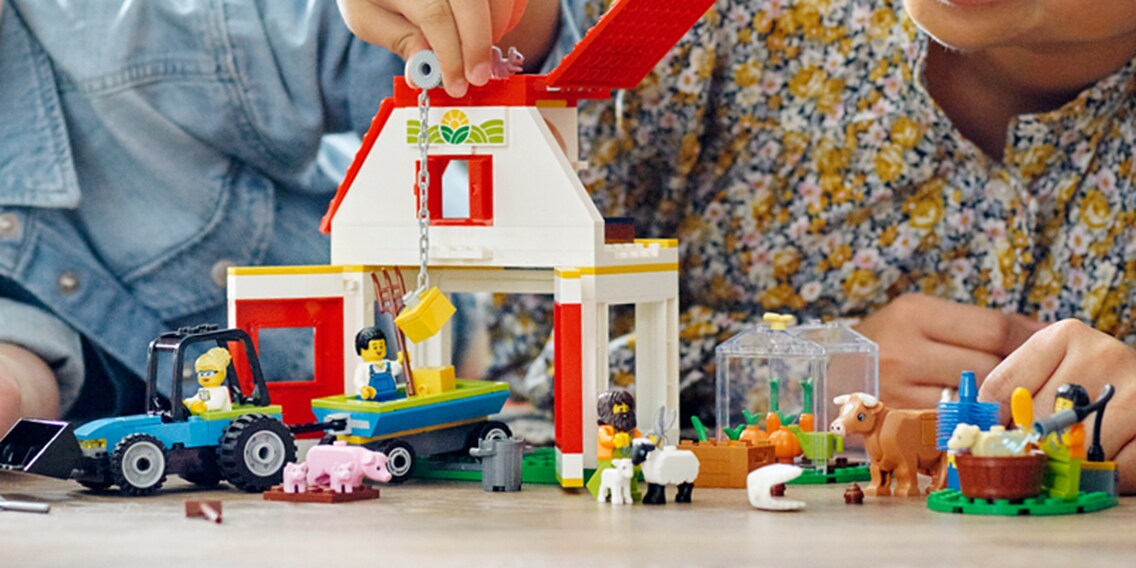 This article was translated automatically.
PETA upset about farm from Lego
The new farm set from Lego City has met with displeasure from the animal rights organization PETA. It presents a false and misleading image of modern animal husbandry.
Children and Lego fans are looking forward to the new Lego City farm. Especially the included animals make collectors' hearts beat faster: a cow with calf, a pig with two piglets, a sheep with lamb, a squirrel and a butterfly. The animal protection organization "People for the Ethical Treatment of Animals" (PETA) is less pleased with the Lego set.
In an open letter to Lego CEO Niels Christiansen, PETA complains that the set conveys a false and misleading image of modern animal husbandry. Their suggestion to Lego is to change the name from Farm to Mercy Farm.
According to PETA, by renaming it, Lego would send a positive message about our relationship with farm animals. Animals are sentient beings that feel joy, pain, love and sadness, not edible commodities. Children should be able to imagine a world without slaughter and animal suffering.
So far, Lego has not yet commented on the open letter. Even when asked, Lego was unable to provide us with a statement by the time this article was published. Should the toy company respond to PETA's demands, however, not much will change for Lego fans. In that case, the set would simply appear in stores under a different name.
---



Riding my motorbike makes me feel free, fishing brings out my inner hunter, using my camera gets me creative. I make my money messing around with toys all day.
---
---
These articles might also interest you
Skeleton Loader

Skeleton Loader

Skeleton Loader

Skeleton Loader

Skeleton Loader

Skeleton Loader