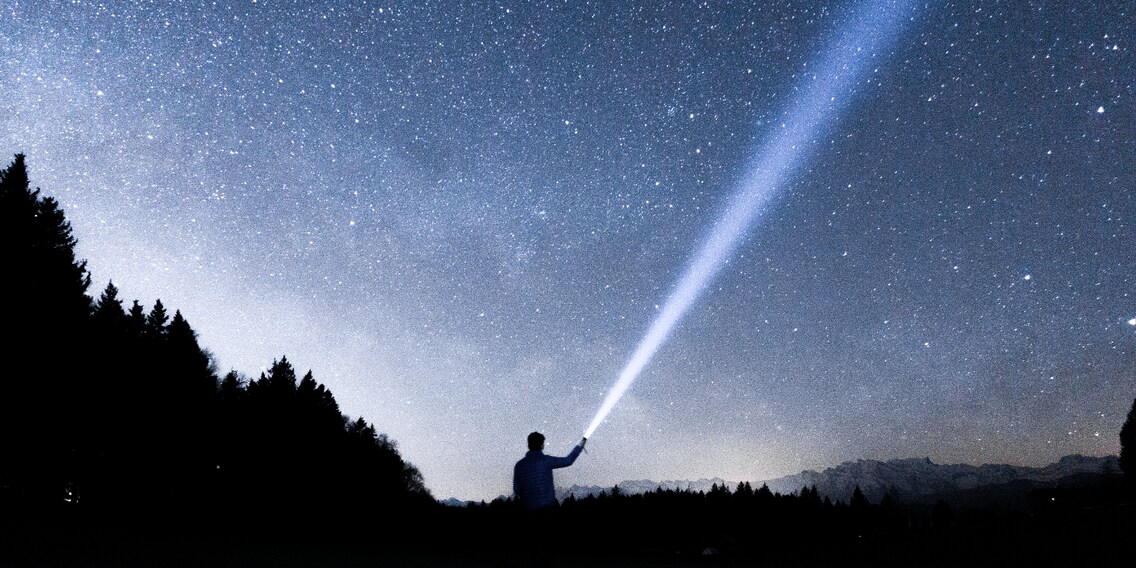 Look on the bright side with these flashlights!

Maybe you're a dog-owner who frequently braves the dark with his furry friend. Or a party animal who tends to be the last to leave the club. Your job entails rising before dawn and walking to work? You enjoy being out and about in the forest or the mountains? No matter which situation applies to your life, you need a flashlight! Find a model that is perfect for you!
After-party flashlights
You tend to come home late from parties, carrying only a tiny handbag. Your flashlight criteria are looks, size and weight? No problem, these models fit in every bag.
Outdoor flashlights
You enjoy being outdoors – whether it's with your dog or walking in the forest or in the mountains. Functionality and a sporty design are important to you. Find your way home with these models.
Professional flashlights
Safety first. You need a flashlight on a daily basis when you're at work. Light output and beam distance are more important to you than design. Maybe your company's regulations even state that you must carry a flashlight on you because you mostly work nights. The following models will not disappoint.
You might also like:
Skeleton Loader

Skeleton Loader

Skeleton Loader

Skeleton Loader
---



I draw inspiration and energy from nature – whether I'm hiking, skiing in the mountains or travelling to new places. I also have a passion for photography, music, TV series and good food.
---
These articles might also interest you
Skeleton Loader

Skeleton Loader

Skeleton Loader

Skeleton Loader

Skeleton Loader

Skeleton Loader