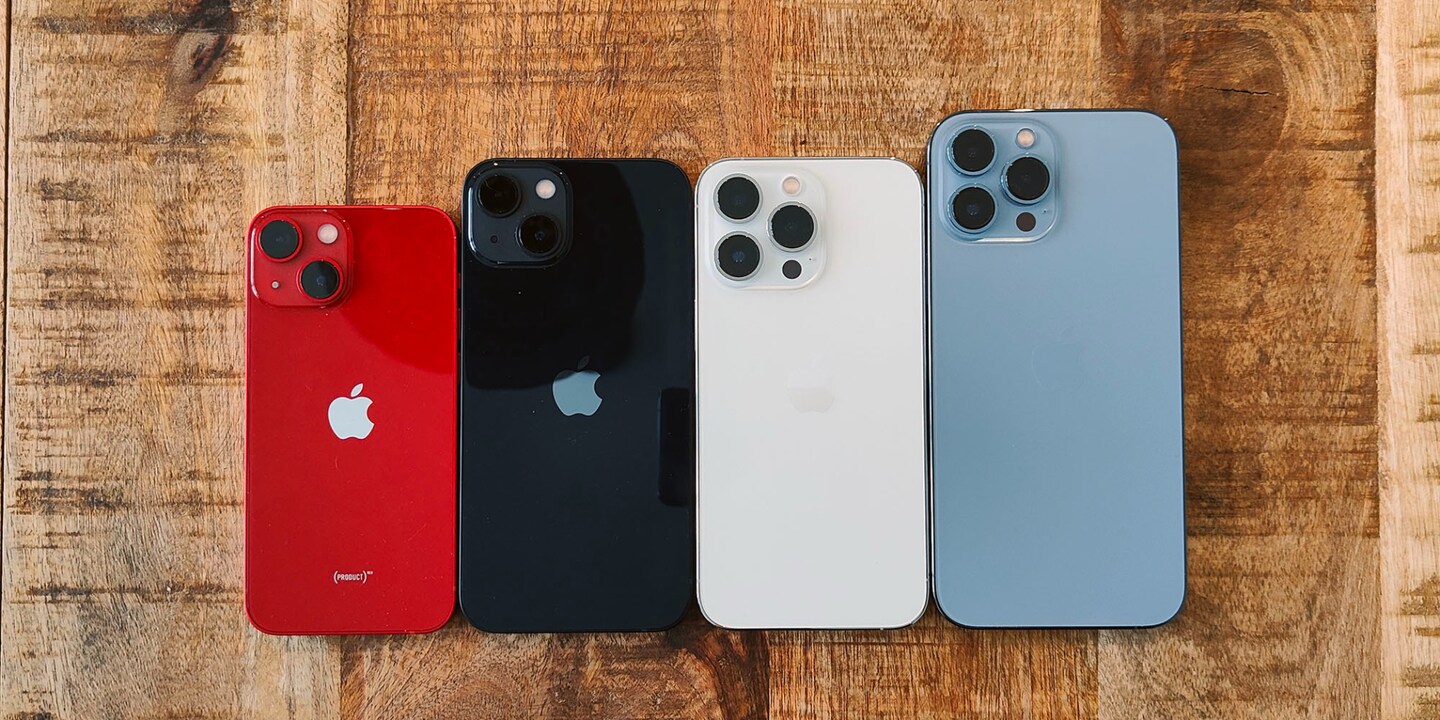 iPhone 13: 7 things you should know after a first test
The iPhone 13 is here – or officially on sale, more like. After several hours of testing, here's my first impression. Still, I do need your help.
As of today, the new iPhone is on the market. This marks the beginning of my work as this editorial team's smartphone expert. What exactly makes the iPhone 13 different from the iPhone 12? Where has Apple hidden its new features – and how do they work?
After having used the test devices provided by Apple for around 12 hours, I still can't quite make a complete review. But since today is the big launch, I don't want to withhold my first impressions from you.
1: Midnight does not equal black
Apple has launched a new colour with the iPhone 13. It's called Midnight. The iPhone Mini and standard iPhone – i.e. not Pro and Max – are going on sale with it. In exchange, there's no more «black» iPhone. However, since smartphones are usually black and Apple's official pictures show the Midnight iPhones in quite a similar shade, the assumption is obvious: Midnight is basically just black.
However: this is not the case.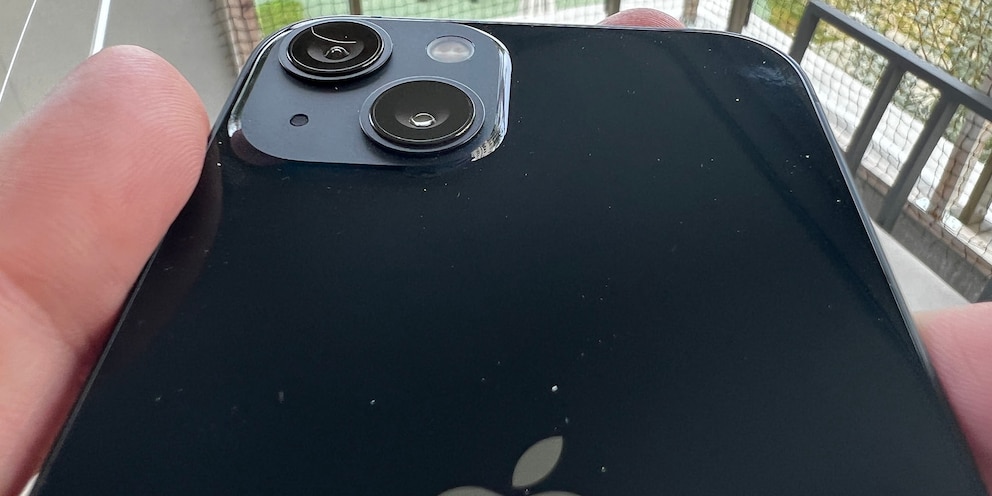 Midnight is actually heavily darkened blue. It's the type of dark blue that you come across when buying what you think is a black shirt, but as soon as you're out in the sunlight, you notice what it really is. In order for you to recognise this, you need to have seen the iPhone or iPhone Mini in daylight. A photograph doesn't do justice to the actual colour or lighting.
If you want a black iPhone despite everything, then your only options are the iPhone Pro or Pro Max. They have a shade called «Graphite», which is a quite dark sort of grey. If that still isn't black enough, third-party vendor dbrand will soon offer matt black foils.
2: the iPhone Pro Max feels completely different
The iPhone 13 Pro Max looks exactly like its predecessor. Camera bump, casing – the product pictures on Apple's website don't differ much. If you put both phones on top of each other, they're supposedly identical.
But once you've actually held both devices, you'll notice that the iPhone 13 Pro Max has gained some weight. It's 18 grams heavier than its predecessor, weighing a total of 241 grams, SIM card included.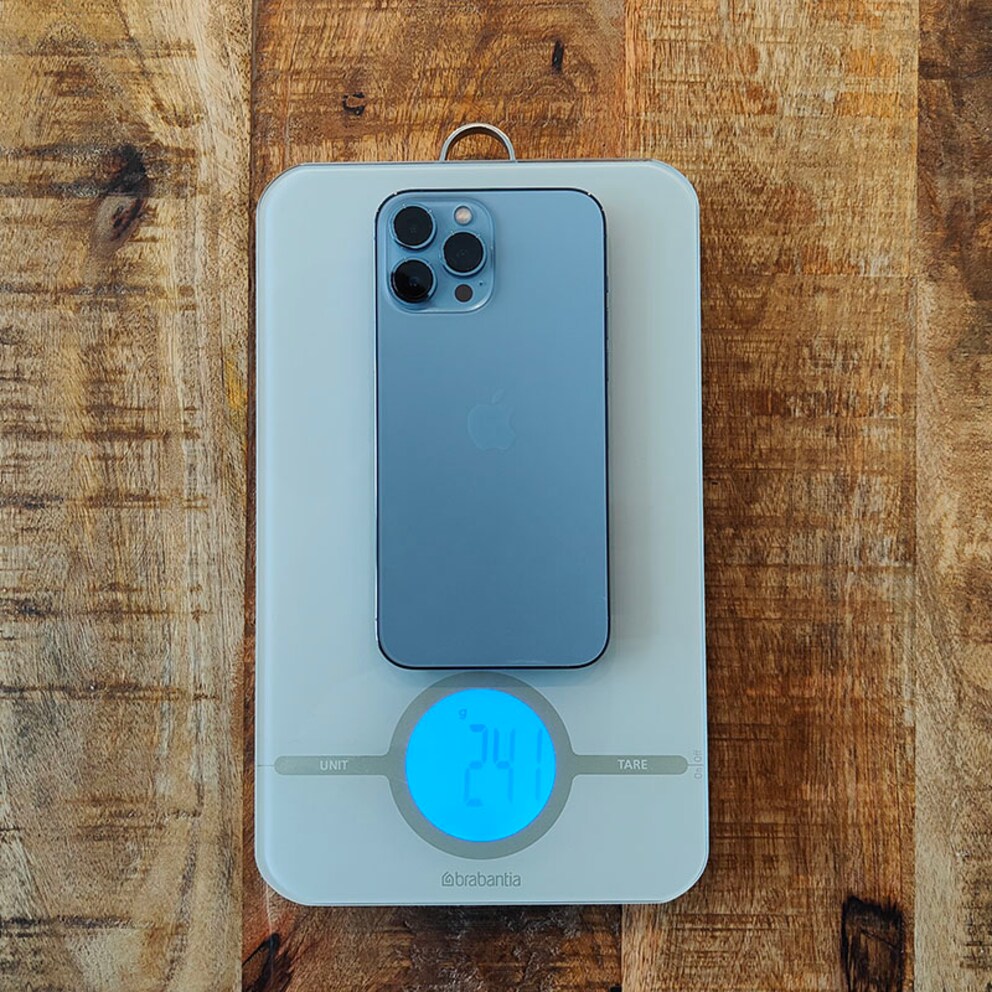 This results in a completely new feel. Its flat edges and the identical build make the iPhone 13 Pro Max appear familiar. But the weight distribution is completely different. Not only is the device heavier to hold, your arm tires faster when making calls and there's generally more weight in the upper third of the device. Then there's the fact that the smartphone weighs almost half a pound.
This half-pound iPhone comes in handy when you want to take pictures or film. Those typical tiny wobbles have been dramatically reduced according to my initial findings.
3: why is no one talking about the Photo Presets?
Apple has advertised Cinema Mode. There are clips on YouTube and Instagram that demonstrate how you can adjust an image's aperture via artificial intelligence, allowing you to focus on what's important audio-wise.
But nobody's talking about the Photo Presets.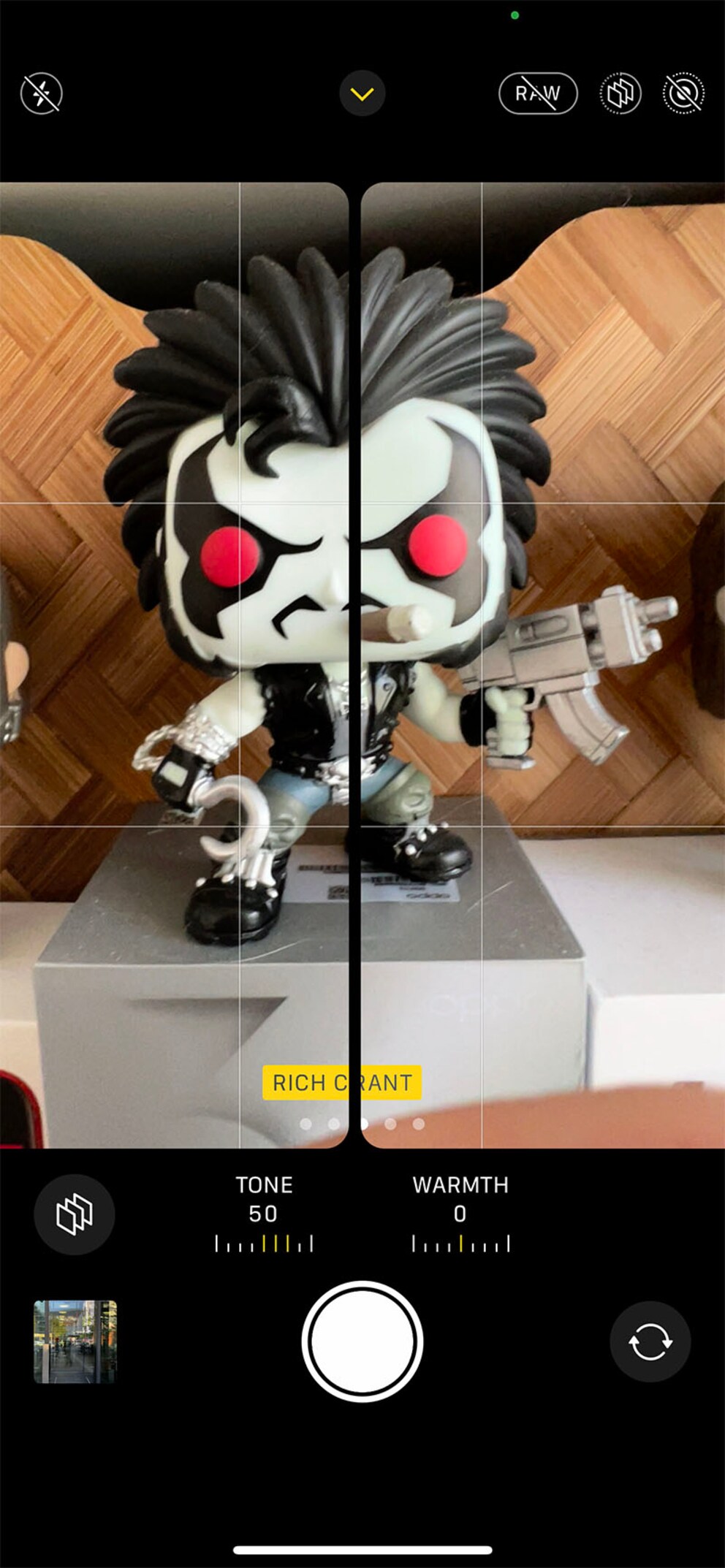 As soon as you open the iPhone 13's camera for the first time, iOS 15 asks you how you want your pictures to feel. You can choose between four modes. Five, if you count «Standard» as well:
Standard
Rich Contrast
Vibrant
Warm
Cool
Any actual differences are minimal following three hours of testing. But again, I must note: a full review of the camera will follow in the next few days. What impresses me about these Photo Presets isn't so much the image effect – we've had filters for a long time – but the power a system needs to manage such presets.
If you have your iPhone 13 set to Rich Contrast, here's what happens inside your iPhone:
The camera is activated.
A15 Bionic digitises the image.
The system's artificial intelligence (AI) looks at the image as a whole.
Your AI takes the preset and converts each pixel, applies the setting.
The screen displays your image with the preset.
All this happens in real time. Or very, very nearly.
Wow.
4: the A15 Bionic barely breaks a sweat
Take this photo: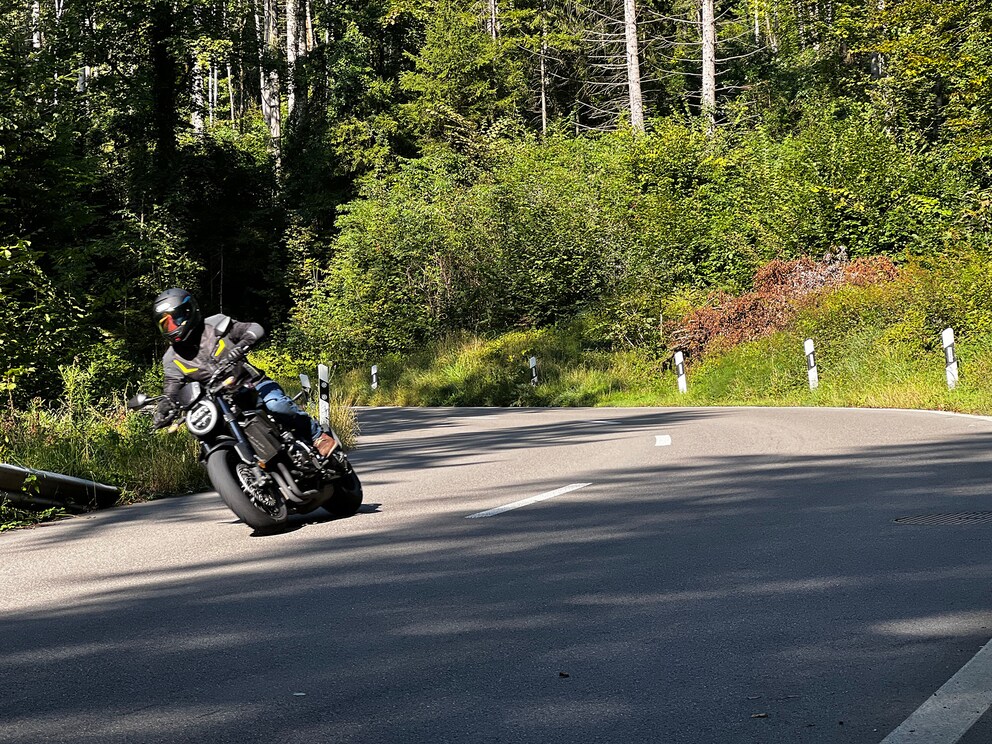 I took this picture on purpose to push the iPhone 13 Pro Max as much as possible. Subsequently, the following conditions were in effect:
3x zoom
Real Time Image Editing on «Rich Contrast»
Shifting light
A high-speed motif
Serial shots: the picture is part of a series featuring the Honda driver going around a corner. In total, it includes 34 images, taken in a period of about 4 seconds.
All continuous shooting was done manually, as the burst function only roughly records a video and then presents you with screenshots.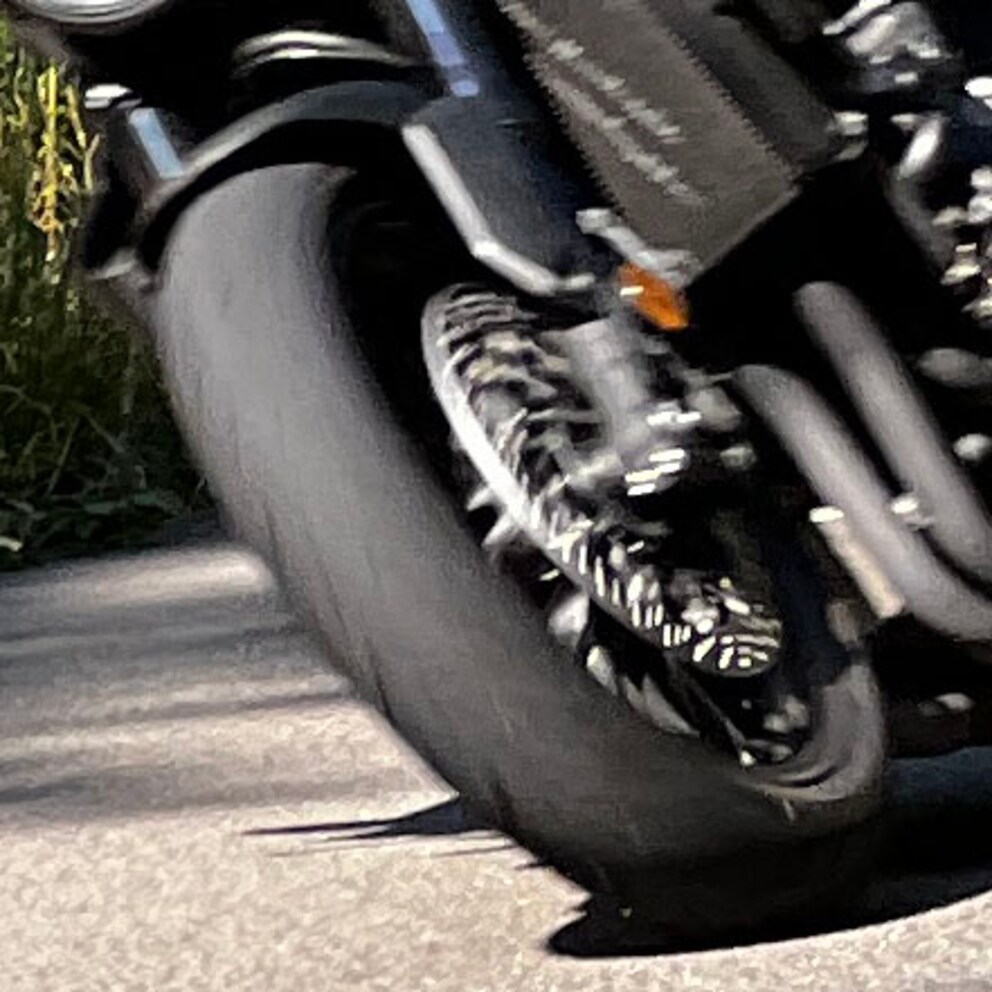 Although the shutter speed is a bit too slow in the picture, which can be seen in the blurry shiny brake disc, the installed A15 Bionic remained cool. In the truest sense of the word. My iPhone 13 Pro Max didn't even get warm despite all the demands it had to deal with.
5: a disappointing screen
OLED at last! Finally, 120 Hertz! Hooray, the iPhone is on the cutting edge of technology. Apple fans rejoice, letting the haters stew in their own indignation.
However, both sentiments are misplaced. And Apple is to blame.
At first glance, the 120-hertz OLED screen isn't really the second coming of screen Jesus that Apple and its fans expected. This isn't because the screen is bad. It's because Apple calibrated the LCD screen on the iPhone 11 so well that the switch to OLED was hardly noticeable with the iPhone 12.
You barely noticed the increase in Hertz. 120 instead of 60, with an adaptive refresh rate. In other words, depending on how graphically demanding the current application is, images display at varying frequencies. A game gives you 120 hertz, the picture gallery maybe only 60, saving battery power.
Animations don't feel faster or smoother. They don't suddenly become buttery smooth like on Android. All because Apple just had to put too much effort into its old LCD screen.
6: the iPhone 13 Mini is tiny
Aaaaaaw, how cute!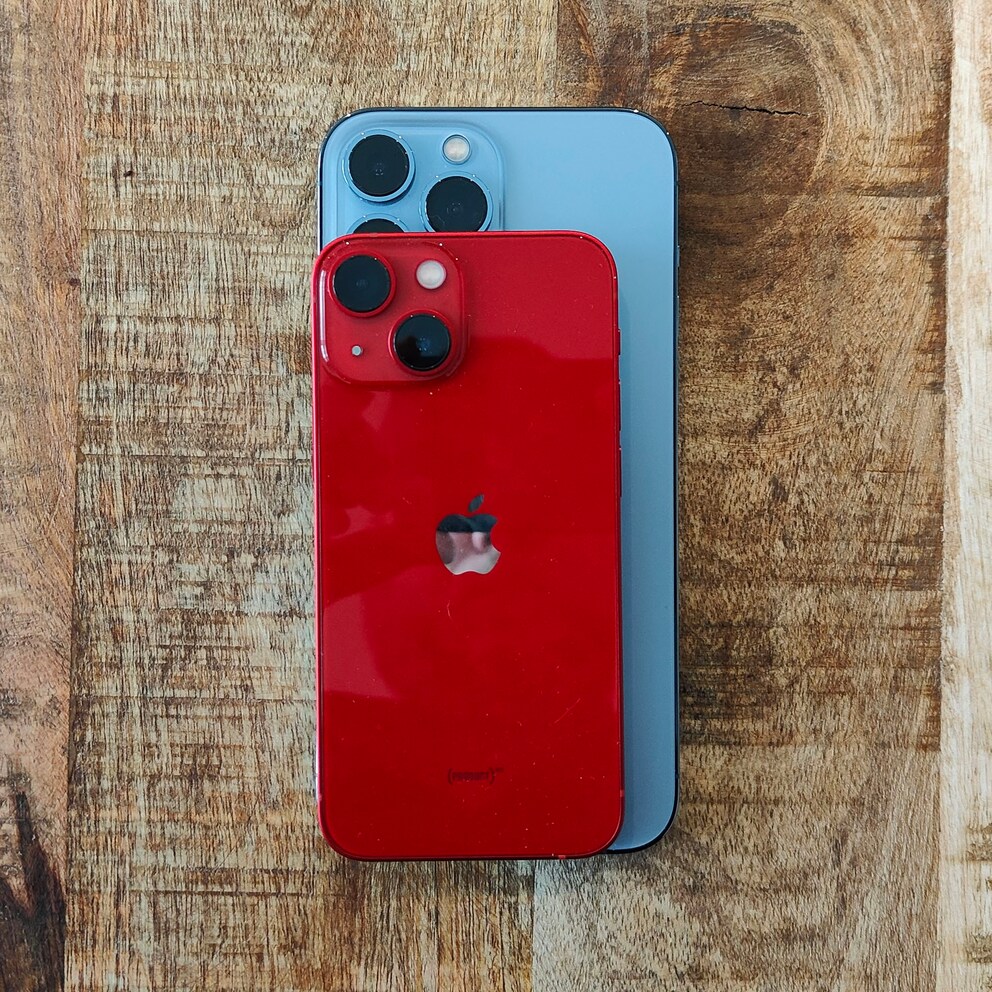 7: Ask me anything
My work with the four iPhone 13s is just beginning. I've only tried them for a few hours at time of publishing, giving you my first impressions here. The real work is just beginning.
Since this is the first time I've had all four models in the 13 series available, I can try to answer any questions you have about specific models. Hence my offer: what do you want to know? What tests do you want to see performed? Which comparisons?
Here's what I can promise you already:
A great big camera comparison, and an answer to «How much better is the Pro Max's camera compared to the Mini?»
A detailed test of Cinema Mode.
Testing the new iPhone «Car Key» feature, with a look at the technology behind it.
Additionally, my colleagues Armin Tobler and Luca Fontana are reporting live from the Zurich Film Festival. They'll be shooting there with an iPhone 13 Pro, documenting a day at the festival, testing the iPhone 13 in any which way, and reporting on how it feels to work using the curious Apple device.
The tests will take place over a few weeks and will be covered in several articles and videos. After all, despite wondering whether the new iPhone was simply the old one at a new price – the 13s are different enough that it's worth taking a closer look.
---
Journalist. Author. Hacker. A storyteller searching for boundaries, secrets and taboos – putting the world to paper. Not because I can but because I can't not.
---
---