Huawei P20 Pro: setting a new standard
Huawei is keen to capture the market with the P20 Pro – and last year's hardware. The P20 Pro is their secret weapon. And I must say, this phone isn't just good; it's really good. It's definitely one of the best phones of this year. And it gives rise to questions that the market needs to face.
Judging by the advertising messages of almost every smartphone manufacturer out there, a new market standard is set ever two weeks. Samsung sets new standards with its camera; Apple launches the «best ever» anything every year and Leagoo sets a new standard with a 7000 mAh battery. It sounds nice, but it's almost never true. Most phones turned out to be very similar to the competition's new model or updates were only incremental. Samsung's Galaxy S9 is a prime example – a decent upgrade from the previous version, but it clearly doesn't set new standards.
And now for something completely different: Huawei's P20 Pro – possibly the best phone of the year.
New standards across the board. The Huawei P20 Pro is one of the best phones I have ever held in my hands. It's definitely closer to setting new standards than any other phone in the past five years.
High speed with last year's hardware
The Huawei P20 Pro is marketed in a rather modest way. No catchy marketing slogan - «Renaissance of photography» is the closest you'll find, but it's not a sentence that's suitable to be adopted by any medium, as the letters A and I in «Renaissance» are coloured in red. This phone is all about artificial intelligence (AI). It's the same Neural Processing Unit (NPU) that's found in previous phones. The P20 Pro has the same platform as last year's phones: the Kirin 970 System-on-a-Chip (SoC).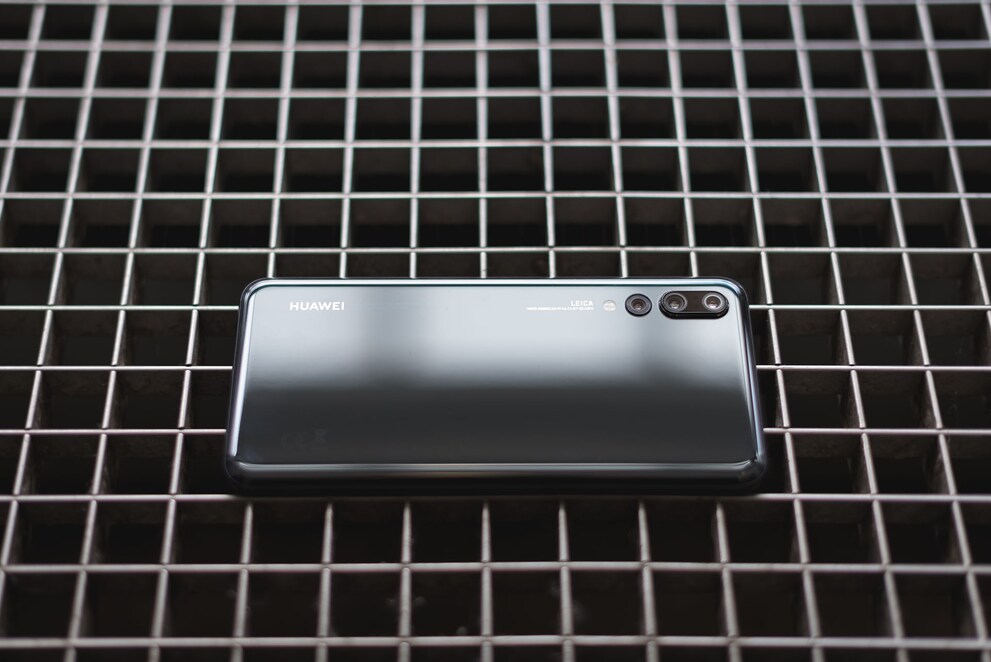 The industry wants you to believe that only the latest SoC gives you really good performance. It's a brave decision to launch a model this year and use last year's Kirin 970. Your rivals never rest – Exynos and Qualcomm are both launching new SoCs. Is Huawei tired? Or arrogant?
Neither. Tests reveal that the 970 platform delivers excellent performance. You'll have a hard time finding a phone with shorter reaction times. This is particularly noticeable when you're unlocking it: Fingerprint scanners and face recognition both take well under half a second to unlock your home screen. Apps start at a speed I've never seen before. Data processing and animation run smoothly.
To cut a long story short: When it comes to ease of use, I have nothing but praise for the Huawei P20 Pro.
What this means for the industry
«Last year's hardware» should put a question mark on the faces of industry insiders. In a business with an innovation cycle of a year, it's never happened before that a company relies on outdated technology and then calls their device a flagship. The Kirin 970 was presented at the IFA in Berlin in the autumn of 2017, so it is about seven months old. A critical age.
Unless there's something in store for IFA 2018 in September.
All right, now that we know about the hardware, let's take a look at where Huawei gets that extra power from. One aspect is the software. Huawei has made major improvements to the software and is putting pressure on all manufacturers who take longer to implement updates. Huawei is making a point of showing that there's always room to improve. This is a new standard that all manufacturers will have to measure up to in the future.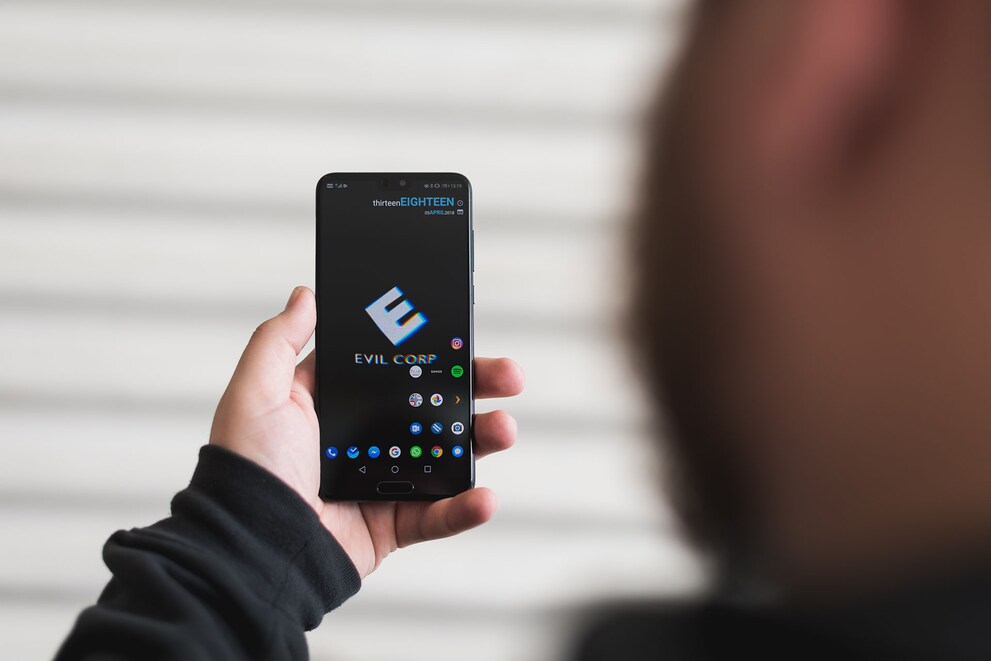 The fact that software alone has such a large impact on performance that a phone outperforms the competition even with outdated hardware raises a few questions:
How would a device with optimised software and the latest hardware perform?
Why does the innovation cycle have to be a year?
And above all: If a phone is dangerously close to or even above the CHF 1000.– mark thanks to the annual innovation cycle, why spend CHF 1000.– if old hardware with new software performs so well? If you produce a SoC and plan the production for two years, you can drive down prices. The P20 Pro offers far more than many phones that cost more than CHF 1000.–. In this sense, the P20 Pro is clearly challenging the industry. But Huawei is challenging more than just this hardware/software aspect. Let's get to the battery and camera.
Watch out, Samsung
The Huawei P20 Pro challenges the smartphone industry, especially Samsung. A few weeks ago, Samsung promised the camera revolution; they claimed that this camera performs better, especially in bad lighting. Huawei has countered this by installing three cameras and relying on the Kirin infrastructure instead of dedicated DRAM. Topped off with impressive specs such as 5x optical zoom and an aperture of f/0.95 with a 1/1.7 inch image sensor. When comparing the specs alone, Samsung's camera falls short.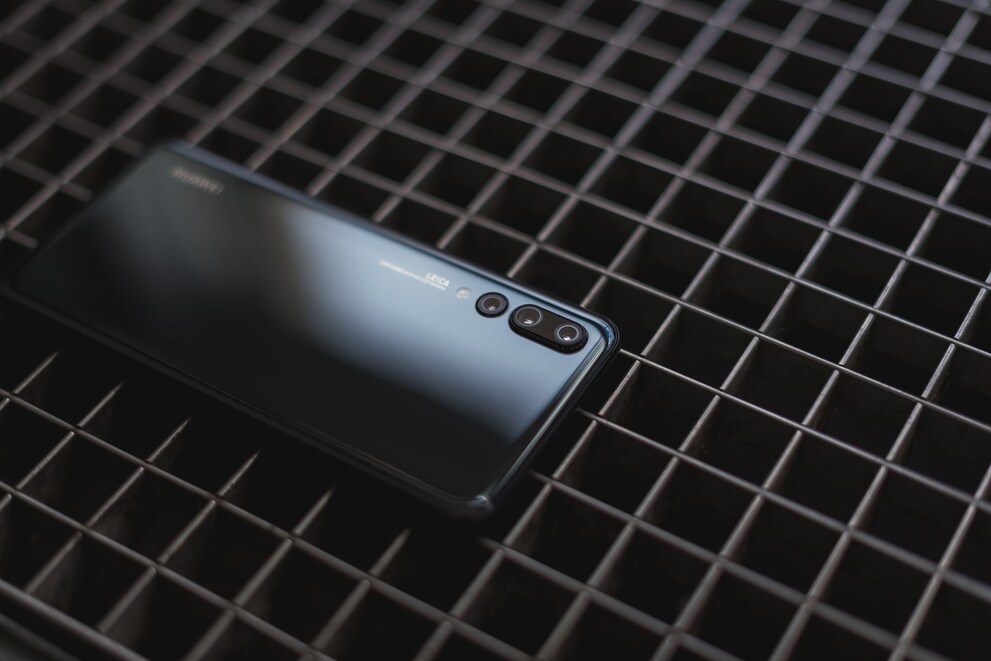 When it comes to a real life comparison, the result is the same – although I must admit that video producer Stephanie Tresch and I couldn't do the same test with the P20 Pro as we did with the S9. To test the S9, we went to the woods in Zurich and took pictures of anything and everything, applying auto settings only. With Huawei's P20 Pro, it's not as simple as that. As the camera analyses each image, it quickly recognises what exactly you're intending to photograph. If the camera detects a face, it switches to portrait mode with bokeh effect that you can turn on or off. Continuous adjustment is supposed be possible, although I didn't find that setting. When you take a picture of a landscape, the camera optimises all settings itself. The same applies for animals and food.
When it gets dark, the phone activates night mode. The moment when Huawei CEO Richard Yu talked about night shots at the keynote presentation in Paris was rather memorable. He enthusiastically explained that the P20 Pro had great long exposure.
He stated that he didn't see the red flowers with the naked eye, but the camera did. Not only the flowers, but also their colour. The picture really does show red flowers. I suspect that this isn't just due to time exposure; when I take a close look at the camera system, I see there's support from the Kirin Engine everywhere.
No matter how it's achieved, the result is undeniably impressive. These night shots are good. As good as those taken with a Samsung S9? Let's see. I grab my Samsung Galaxy S9+, my Huawei P20 Pro, a shoulder pod and a tripod. I work with all auto settings: Samsung featuring DRAM and Huawei featuring Kirin. As Livia Gamper is also part of this mission, we're putting the Wiko View 2 to the test at the same time. We're aware that it's not going to perform as well as the other two, but we're interested in seeing the difference. ## One night in Zurich
So we headed out to capture Zurich by night. We chose a scene that looked pretty and combined dark and light. We worked with shoulder pods and tripod, which we attached to the smartphones in order to capture the same shot with every phone.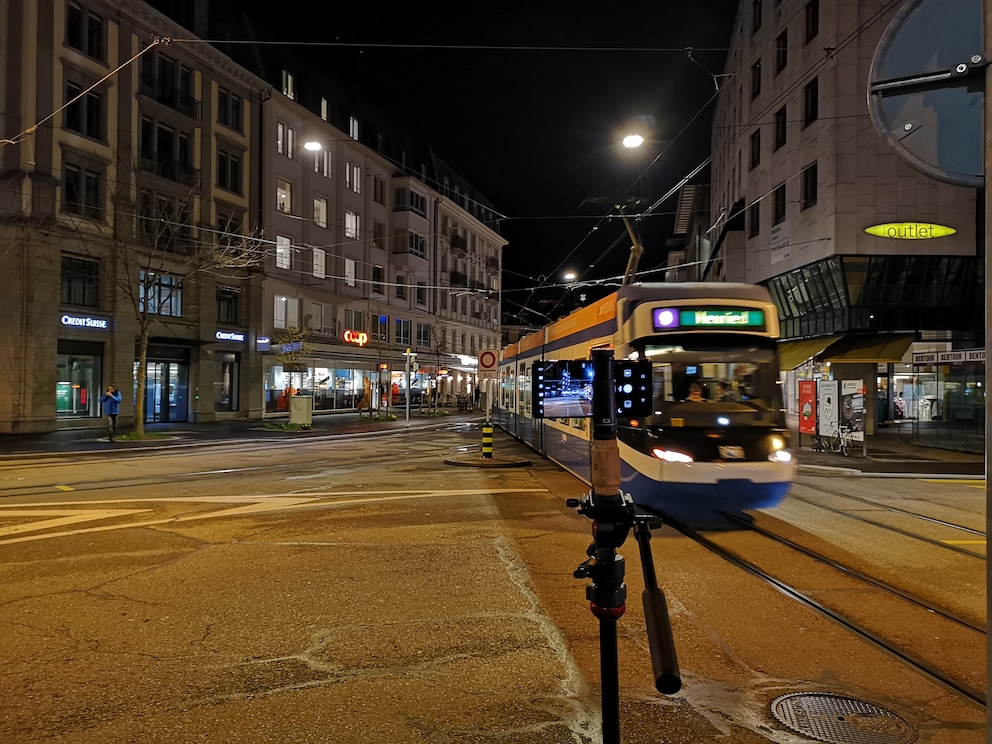 During the test, the Huawei P20 Pro showed inconsistent behaviour. In auto mode, it chose a long exposure time of up to 30 seconds in some cases and took fast shots in others. The other phones didn't activate long exposure, so we only compared the short exposure shots.
Huawei P20 Pro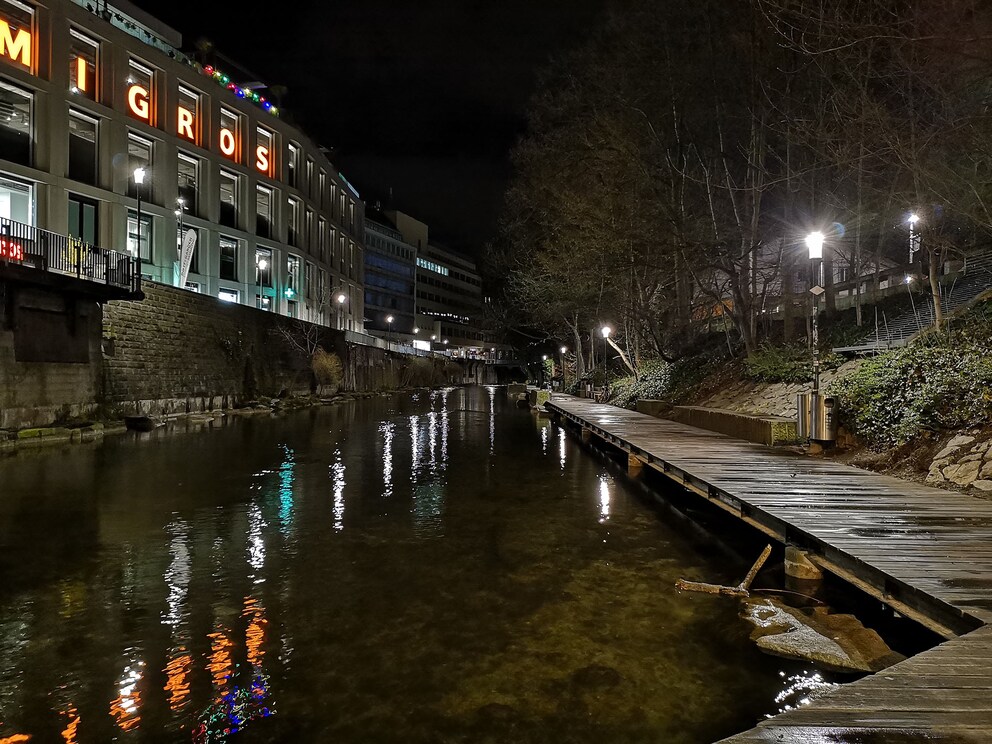 Picture taken with Huawei P20 Pro
Samsung Galaxy S9+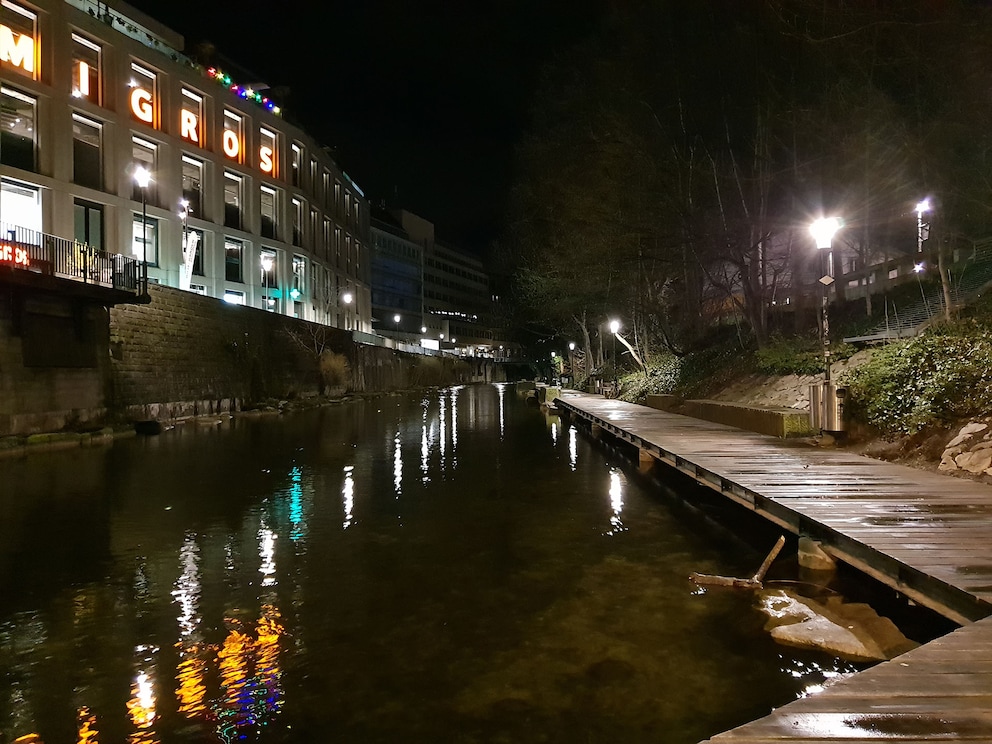 Picture taken with Samsung Galaxy S9+
Huawei Mate 10 Pro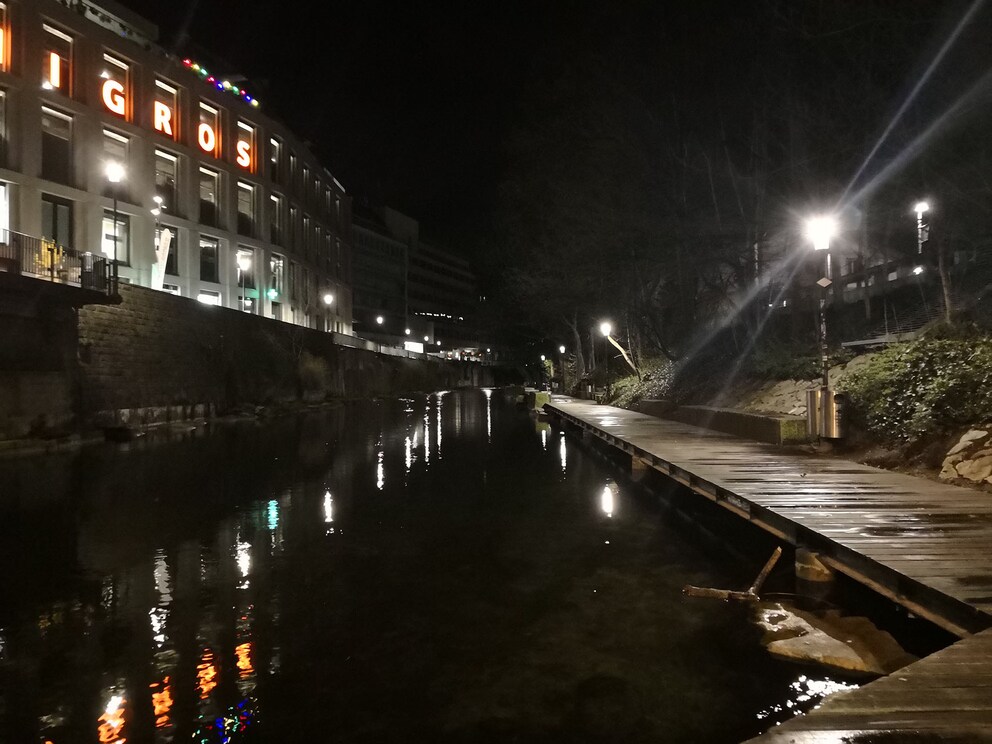 Huawei Mate 10 Pro
Wiko View 2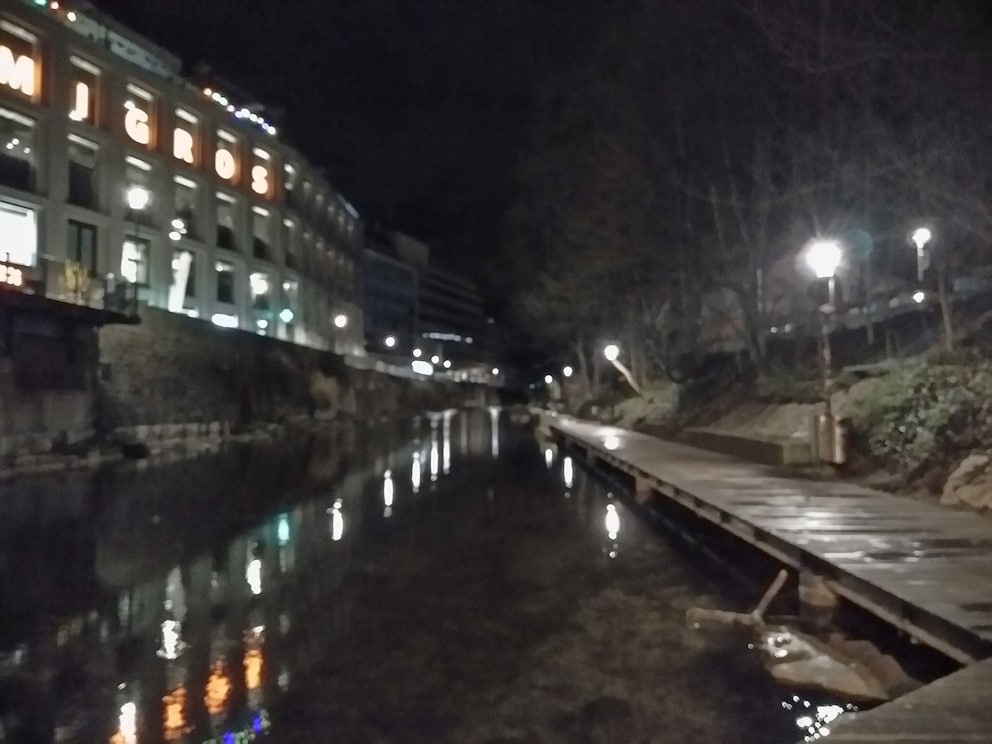 Picture taken with Wiko View 2
The problem was: Within the time frame of this test, all I could see was that all pictures were good. They are even hard to tell apart in this article (especially the Galaxy S9+ and P20 Pro), which is why I uploaded the unedited versions on our download server. Zoom in and compare pixels if you like – it's worth it. Take a look at the bottom right and the top left corner as well as the lanterns and the river.
What about other aspects?
The other aspects are also compelling; although some only after making configurations and taking a second look.
The design of the front is particularly striking. While other manufacturers, Apple for instance, have eliminated the home button, Huawei has kept it. With one difference: It's not a button but a separated, touch-sensitive surface. And it doubles as a fingerprint scanner. The loudspeakers and selfie cam are installed at the top of the phone, in a so-called notch. Notches are somewhat controversial, because they hide parts of the screen when the software is poorly optimised. This isn't a problem with Huawei's P20 Pro, but the internet is full of opinions on this. I don't mind much; Notches have never really bothered me. If anything, I quite like the boundary between screen content and hardware being redefined.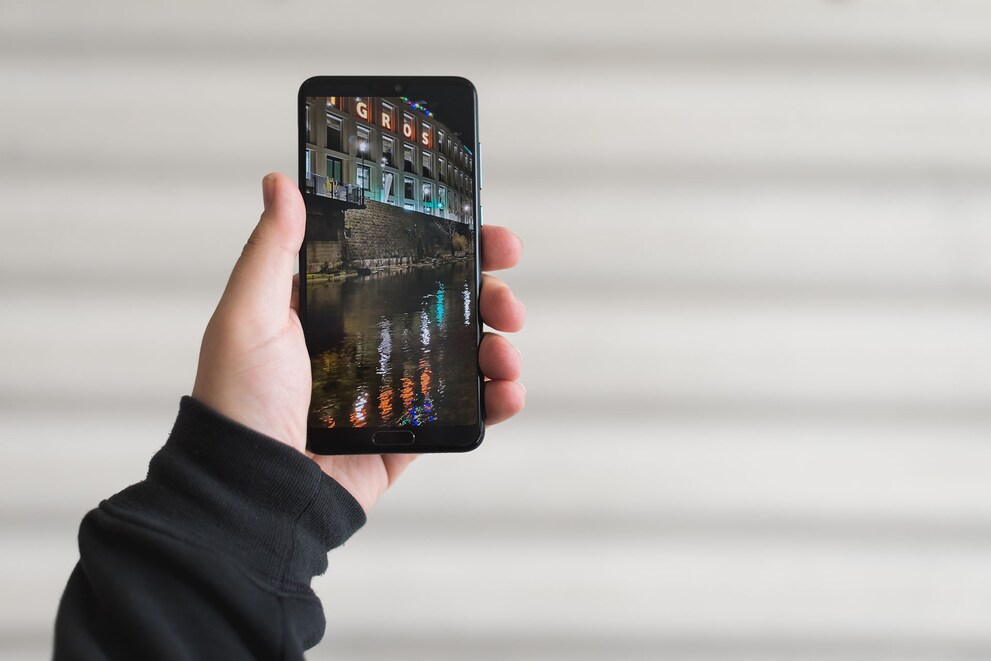 Another aspect worth mentioning is the headphone jack. The Huawei P20 Pro doesn't have one. The #donglelife doesn't usually bother me either, but with the P20 Pro, I found it rather annoying that I couldn't listen to music and charge the phone at the same time. Other than with the S9, this isn't because the battery is weak, but because I used this phone much more than I usually use other test devices. This is why, after about 16 hours, I was notified that only 15% battery life remained. This wouldn't have been a problem, I have a power bench in my backpack, but I was on the train from St. Gallen to Zurich and I wanted to listen to music. I had to decide between listening to music and charging the battery. How annoying!
See you again at the end of the year
This is a bold claim, but I say the Huawei P20 Pro is the phone of the year. Of course, it's only April, but it will take a lot of hard work by other manufacturers to launch a phone that's better than this one. It's definitely better than Samsung's Galaxy S9 and it has outstaged the world's largest chip manufacturer.
Huawei has set a new standard. Not only in terms of image quality and artificial intelligence, but also in the way the industry deals with hardware and its planning.
Great work, Huawei.
---
Journalist. Author. Hacker. A storyteller searching for boundaries, secrets and taboos – putting the world to paper. Not because I can but because I can't not.
---
---
---