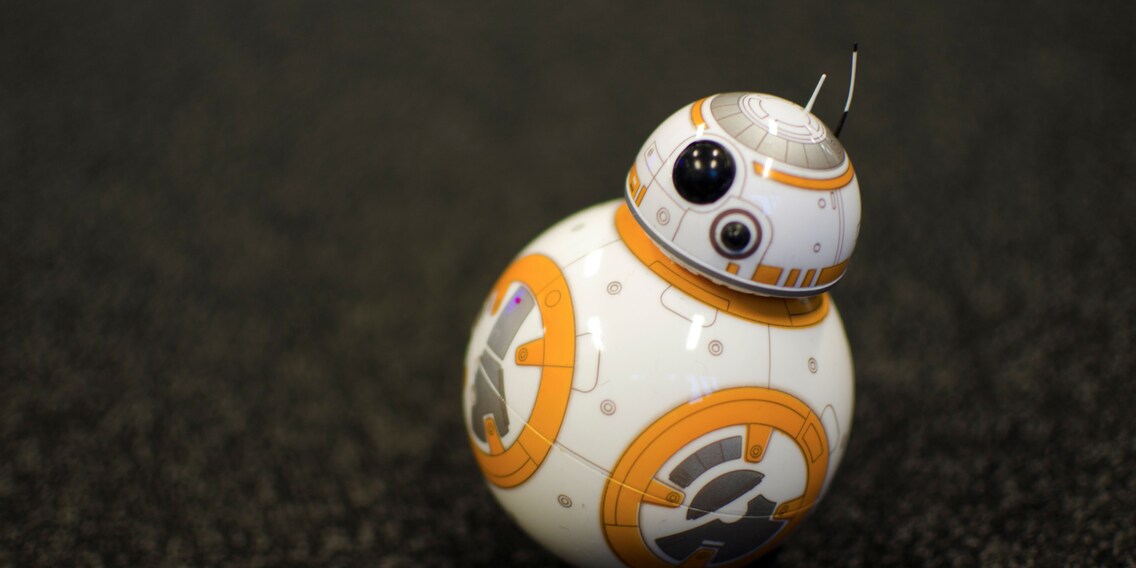 High-tech for the nursery – the best robots, dolls and more Star Wars

Lego is undoubtedly still cool and, in my opinion, reigns supreme as the ultimate toy for boys and girls. However, every now and again, the little rascals simply aren't in the mood for the colourful bricks and crave something more high-tech. Check out the technologically most advanced toys to hit shelves this Christmas.
Christmas is approaching fast and it won't be long until the question "What shall we get the kids?» starts echoing through parents' bedrooms in Switzerland and probably throughout the world. When we were small, our Christmas wish lists were totally different from those today. They did not feature smart devices or gaming consoles. Not because our parents didn't agree with them but because these gadgets simply didn't exist. So we couldn't ask for a PlayStation or an iPhone and – let's be honest – we probably couldn't even picture anything of the sort. We were into remote-controlled cars or the Lego train that had an electric motor. A doll that obtains information from the Internet and passes it on via voice response would've blown our tiny minds.
Nowadays, it's not just adults who are into their tablets and smartphones and all things high-tech. One look at a toy department is all it takes to understand that kids are very comfortable with technology and that engineers and inventors are continually developing new toys.
Chip, the robodog
"I want a dog." That's a phrase I don't wish on any parent. I'm an adult and want a dog but am lucky enough not to have to explain to myself why I can't have one (yet). Kids want a panting, drooling, furry dog friend. And I can't blame them. Dogs just make life better.
Awwwww… what else can I say?
However, life with a dog is often not as rosy as expected. The lovable pooch needs to go walkies, requires space and, at some stage, will try to eat everything in its way. Kids are often unaware of what getting a dog actually means and just how much work and disorder a doggie can cause. As we all learned from watching "Marley and Me", it's also impossible to get angry at a dog for creating havoc.
The responsibility and fun that comes with owning a dog is what Chip tries to impart. Not least because a dog is for life, not just for Christmas. Seriously, don't buy a real dog. Just don't.
Chip may not be as fluffy as a real dog but can do a lot of things a real dog can. The robodog by WowWee barks, prefers some people to others, can learn new things and likes sniffing around the house. The toy definitely gives you an idea of what it's like to have an additional family member and it's also lots of fun. Parents will like Chip because plastic pooch doesn't need feeding except for an occasional boost of energy that it gets itself.
Besides, Chip is a marvel of technology. Pretty incredible what's inside some toys when you compare them to what we grew up with.
Cayla, the doll that understands
Dolls are smartening up, too. Kids no longer have to solely rely on their imagination to bring their dolls to life but can now play with toys that come with a pre-installed personality. If the slogan is to be believed, Cayla is "like a real friend" and talks to her owners. Currently, she's only available in German and French.
This makes Cayla the logical consequence of the constant development of dolls. Already back in 1936, dolls were capable of crying, drinking or peeing. Just a year later, Bottle Tot, that's what the toy was called, could also open and close its eyes.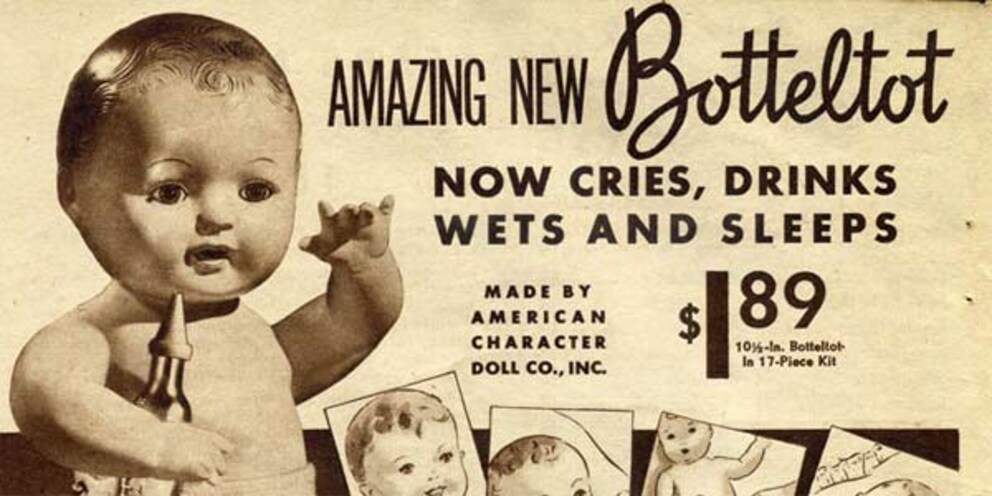 Eighty years later, Cayla can do all of the above and a lot more. She listens to her owners, replies and – with a voice that's not unlike Apple's Siri and Googles Voice Assistant – looks for information on the Internet and passes it on using text to speech technology. She can calculate, will give you the weather forecast and knows facts about the animal kingdom.
BB-8, the balancing ball
Anyone who's seen "Star Wars – The Force Awakens" likes BB-8. The spherical little robot with its built-in welding torch that doubles up as a thumbs up took the hearts of the audience by storm – from Jedi novices to long-standing Sith lords who have been fans of the epic saga from the word go.
What's more, BB-8 was not born from a computer. During the shooting of the movie, the filmmakers built seven models of the droid, each performing many functions seen in the movie. The technology used for the movie droid was most likely adapted for the Sphero toy.
The interesting thing is that the BB-8 toy is made up of two parts. Its head is not attached to the body, which allows the little droid to zip around like it does in the film. Depending on the model, it's steerable either via remote control, App for Android or iOS or with a wristband.
So what's the BB-8's downside? Well, if this toy is meant for kids, the parents had better get two. A test in our editing office showed that the BB-8 is as much fun for grown-ups as it is for children. So it's quite likely that mum and dad will go from "I just want to make sure everything's working" to "Gimme five more minutes!".
---



Journalist. Author. Hacker. A storyteller searching for boundaries, secrets and taboos – putting the world to paper. Not because I can but because I can't not.
---
These articles might also interest you
Skeleton Loader

Skeleton Loader

Skeleton Loader

Skeleton Loader

Skeleton Loader

Skeleton Loader