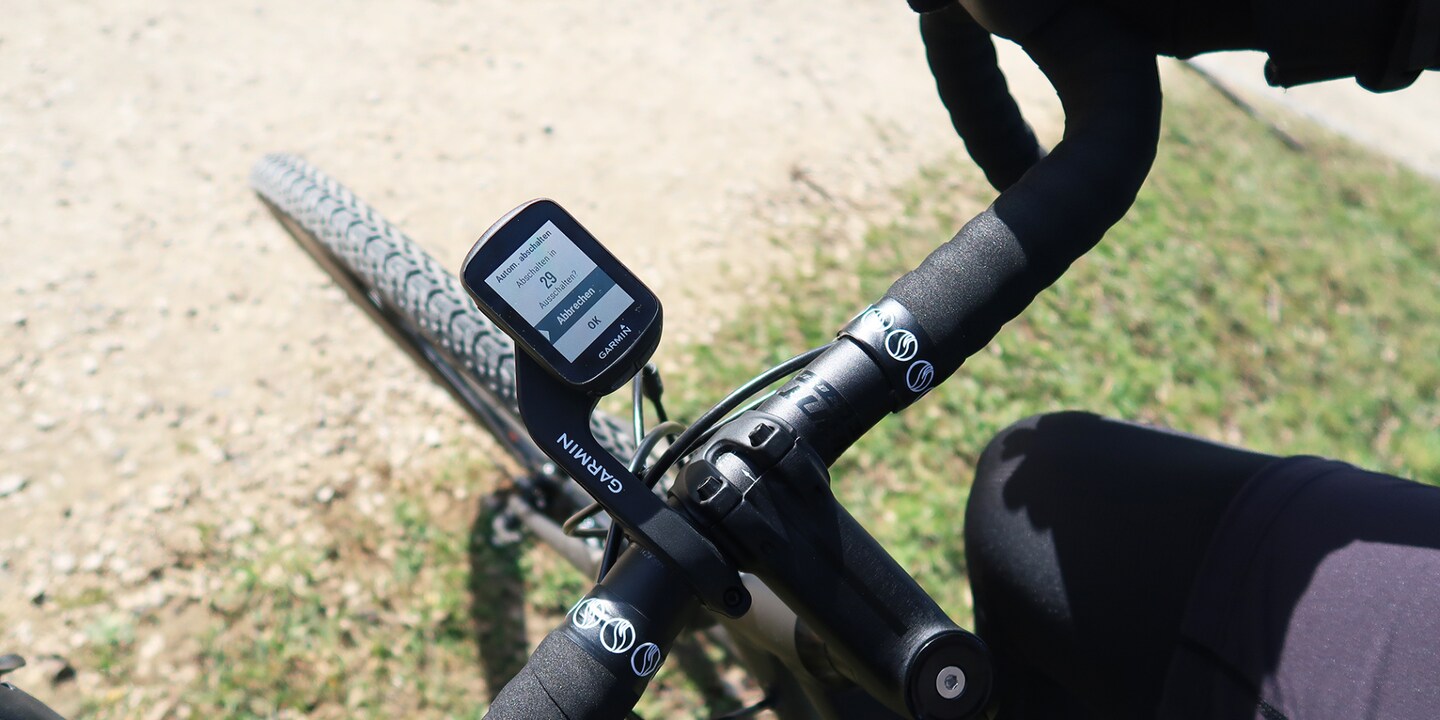 Garmin Edge 130: the GPS bike computer for beginners

It's often the small things that make life easier. Like the Edge 130 by Garmin I've attached to my bicycle. It's a small GPS bike computer for beginners.
Edge refers to a whole range of GPS bike computers by Garmin. I recently bought the cheapest one: the Edge 130. It has proven to be quite the reliable companion and helper on my bike.
Garmin Edge 130
Even though the display of the GPS bike computer is only 1.8 inches, it offers a pleasant contrast in black and white and is easy to read. Even for me, with my age-related farsightedness. I even manage well in direct sunlight. The device is operated via five keys. The Edge 130 doesn't feature a touch display. The device supports GPS, GLONASS and Galileo satellites. This means the device detects your position even under dense trees. An integrated altimeter not only lets you know how far and how fast you're travelling, it also determines your altitude.
Technical data
| Dimensions | 4.1 × 6.3 × 1.6 cm |
| --- | --- |
| Display size, W x H | 27 × 36 mm; diagonal 1.8 inches (45 mm) |
| Display resolution, W x H | 303 × 230 pixels |
| Weight | 33 g |
| Battery | Lithium-ion battery |
| Battery runtime | up to 15 hours |
| Waterproofness | IPX7 |
| Waypoints | 100 points |
| Routes | 15 routes |
| Lap history | 100 laps |
I usually ride my gravel bike off the beaten track away from busy roads. But whenever I do end up in heavy traffic, I'm grateful for Garmin's Varia bike safety system. Edge 130 is compatible with the radar and bike light. The radar warns me of overtaking vehicles and the lights make me more visible to other road users. The heart rate belts made by the Swiss-American company headquartered in Schaffhausen are also compatible with this GPS bike computer. And even the belts of other manufacturers should be able to connect to it via Bluetooth or ANT+.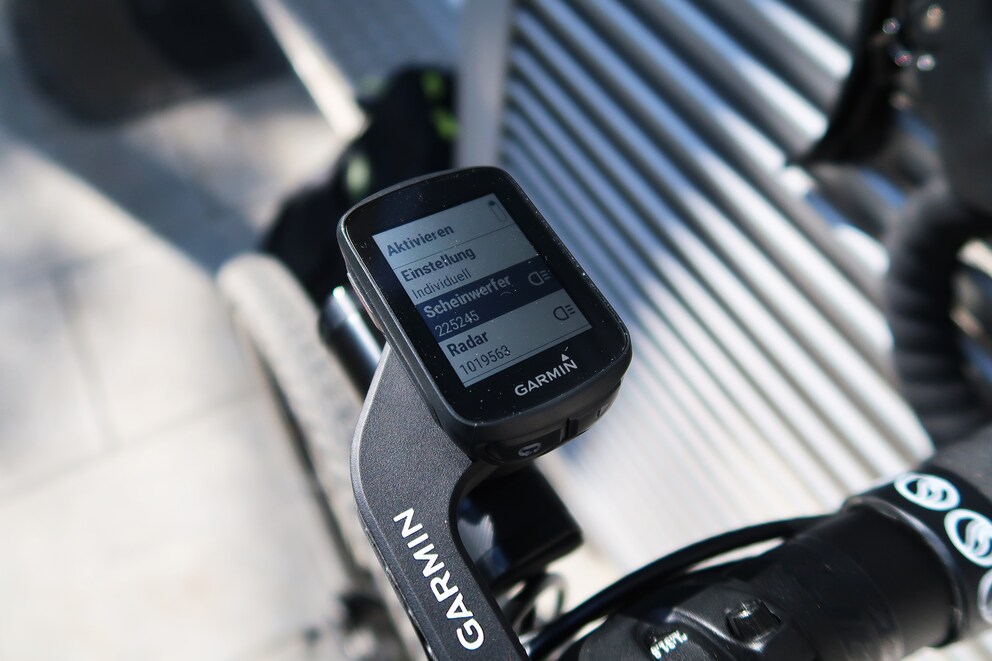 Key features of the Edge 130
Compact design with a 1.8-inch display that's easy to read in both direct sunlight and low light conditions
GPS, GLONASS and Galileo satellite reception and altimeter
Navigation functions with turn-by-turn directions; display of the route back to the start; download of routes from the route planner in the Garmin Connect online community; Strava Live segments in real time
Compatible with Varia bicycle safety products, including radar and bicycle lights
Connected features via smartphone, including smart notifications, weather data; easy sharing of current location with LiveTrack and manual accident notification
Battery life up to 15 hours
My first impression
It's a solid product. Easy to use and does what it should. No more and no less. Being a bike beginner, this device has the features I need. I've set up the display so I can check my speed, the distance covered, as well as the inclination during the ride and the battery status of the paired Varia systems. What's more, the Edge 130 also shows my heart rate thanks to the heart rate belt that's connected to it. Done. For now, that's all the data I need on my bike. If you're looking for a computer that provides more information, such as information on the maximum oxygen uptake in the blood (VO²Max) or tips on recovery and nutrition and fluid intake, the Edge family will have the right model for you. Depending on the model, it will be equipped with different maps.
---

What matters isn't how well you play when you're playing well. What matters is how well you play when you're playing badly.
---
---
These articles might also interest you
Skeleton Loader

Skeleton Loader

Skeleton Loader

Skeleton Loader

Skeleton Loader

Skeleton Loader