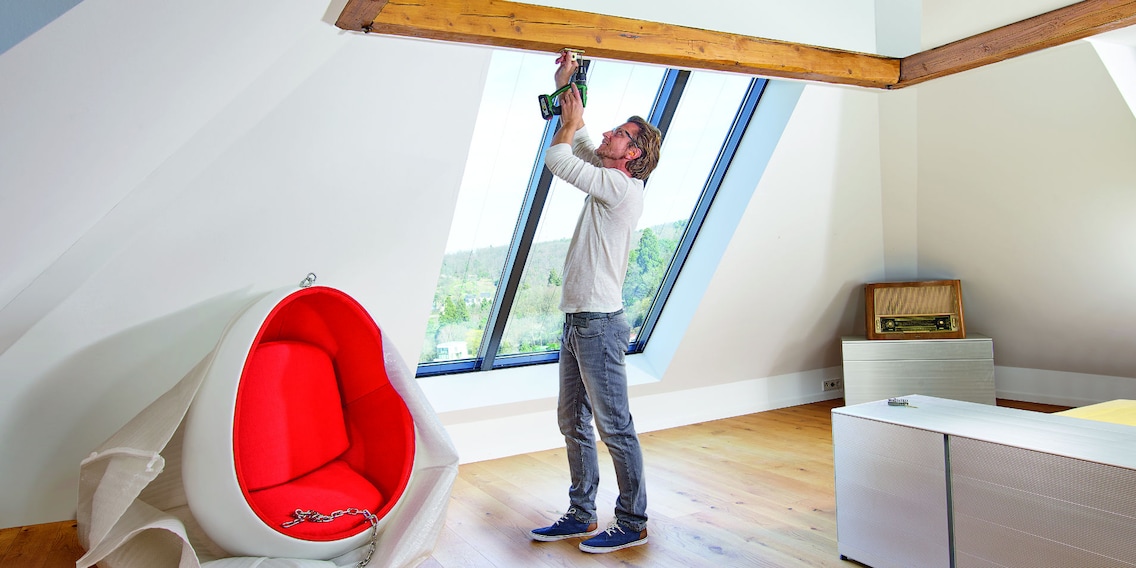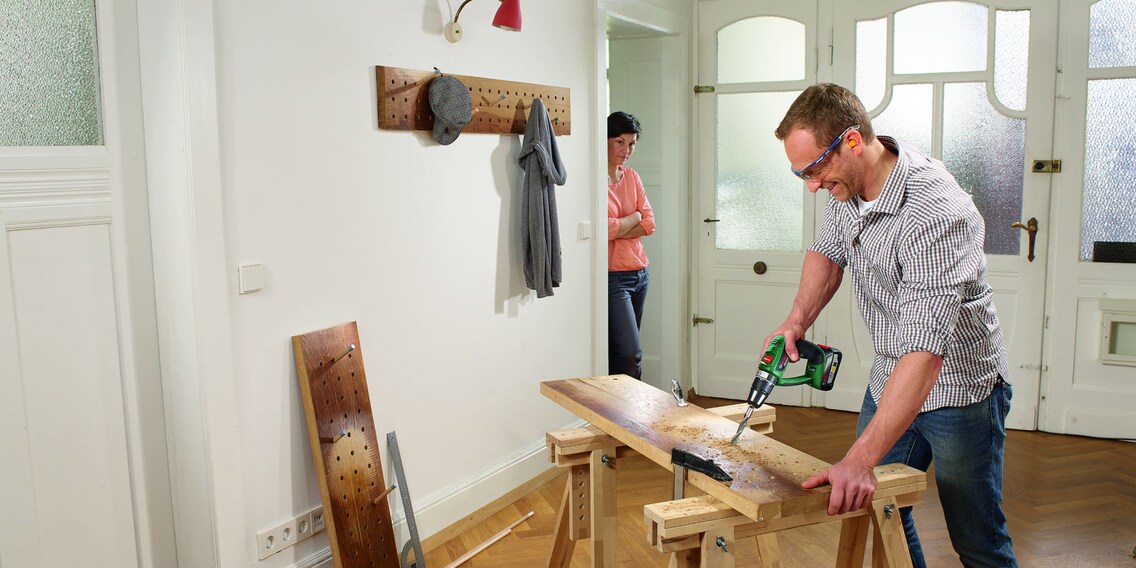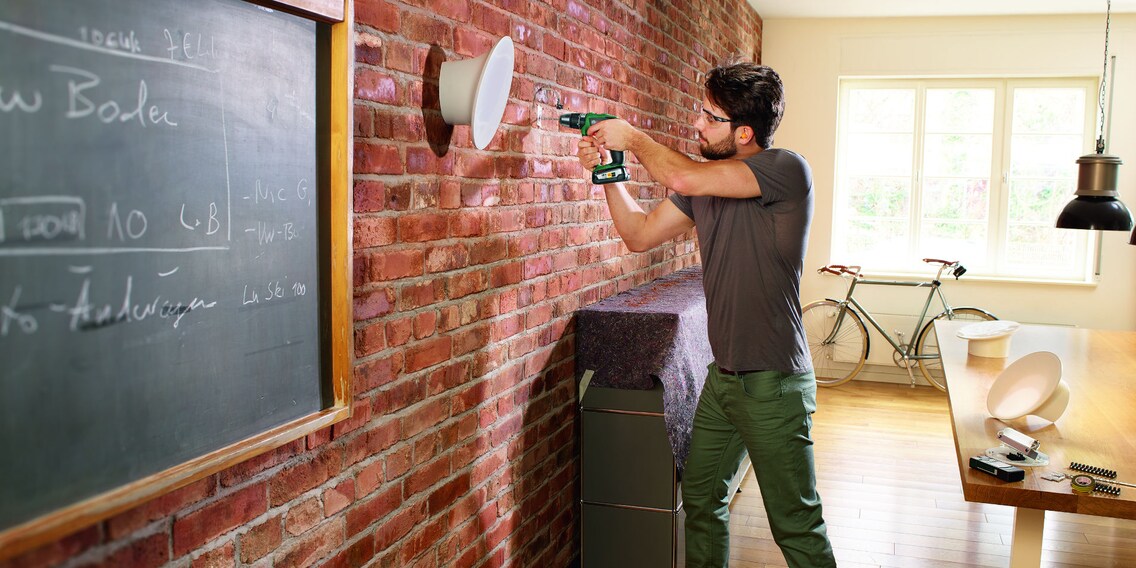 Drilling and screwdriving made easy with Bosch PSR & PSB Ergonomic

Great ergonomics for perfect power transfer – that's what the latest tools of the Ergonomic series with Syneon Chip stand for. Discover the advantages of the cordless Bosch Ergonomic series!
Great ergonomics: Get the job done effortlessly from any angle.
The unique design of the new Bosch Ergonomic series provides for comfortable and gentle use. Ergonomic handling means power transfer is precise and controlled. This innovative concept was awarded a seal of approval by AGR "Gesunder Rücken" (Campaign for Healthier Backs).
Compact and lightweight
Enjoy improved comfort thanks to a size reduction of 20% and a weight reduction of 10% compared to the predecessor.
Perfect handling
Screwdriving in particular often requires a lot of physical effort. An additional handle provides for precise balance and comfortable tool control.
Direct power transfer
The operating position directly transfers arm and shoulder movements to the drill head. This saves strength and is easy on the wrists and back.
Easy handling
The switch function for forward/reverse rotation has also been modified to make it intuitive to use and easier to reach.
Improved performance: Powerful and precise.
More torque. Better performance. Reduced weight. The avantages of the latest brushless motors are plain to see and it is precisely this technology that allows for the unique, compact and ergonomic design.
Brushless e- motor
Bosch's first cordless tool for do-it-yourselfers with a brushless e-motor provides more power, is more energy-efficient and has a longer lifespan thanks to smooth rotation.
Low-impact torque Screwdriving wood is now made easy thanks to improved, low-impact torque.
Kickback control Improved control: Kickback stop means that if during work the integrated sensor detects sudden jamming, the motor immediately shuts down. So there are no more jerks – giving you with full control of your power tool, no matter how tough the job.
Intelligently managed power
The Syneon Chip brings out the best in your cordless tool! It delivers the perfect amount of energy required for your project – right to the very end.
We've got the latest innovations:
---


Discovering foreign countries and cultures and tasting coffee or other delicacies is what I enjoy most when I travel. My home is decorated with little gems I find in thrift shops and at flea markets. When I'm having one of my big DIY moments, my creativity is unleashed. Both the mountains and the seaside restore my inner balance. With a snowboard or surfboard under my feet, I'm happy. 
---
These articles might also interest you
Skeleton Loader

Skeleton Loader

Skeleton Loader

Skeleton Loader

Skeleton Loader

Skeleton Loader