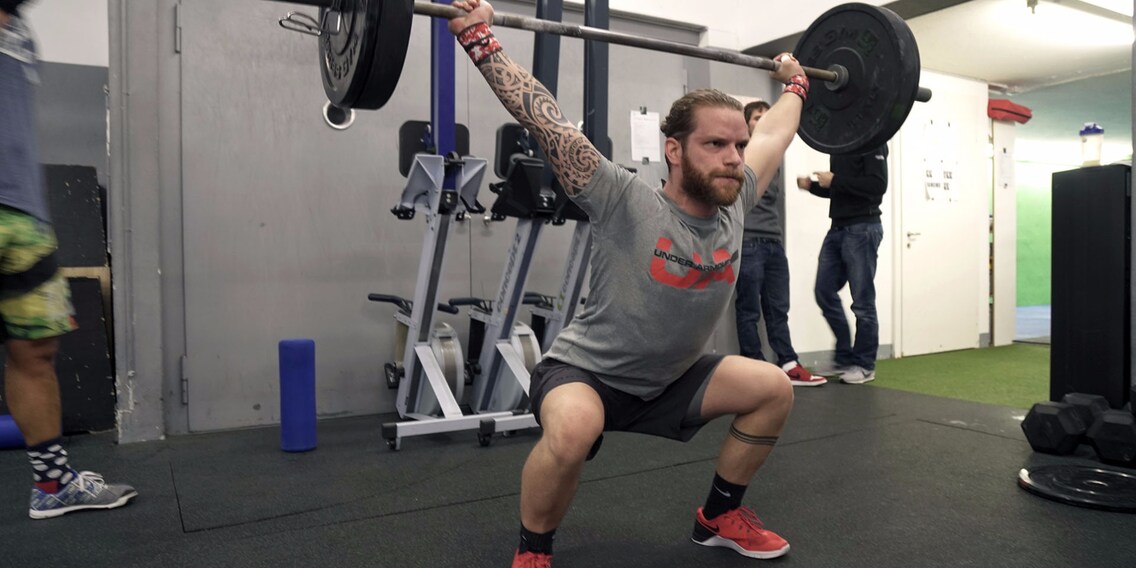 Crossfit – The road from Oerlikon, Switzerland, to the USA

Crossfit is said to be hip. Crossfit is said to be trendy and fun. What is lost in all the promotion of the sport is the fact that physical performance is at the heart of this activity. Heavy weights, rapid movements, endurance. In the finals of the Crossfit Games in the USA, athletes from Switzerland are also taking part. I paid them a visit.
Isn't it great when you do not have mobile network coverage in a sports centre? This means that anyone present will be that much more active. Given that the Crossfit Box Turicum at Dörflistrasse 50 in Zurich's neighbourhood Oerlikon was built in a basement, there are only small windows and zero mobile phone coverage. This means that the Instagram post of your current WOD – that's Crossfit jargon for "workout of the day" – will have to wait until after your workout. The result: a community you will have a hard time finding at any other sports centre. Friendship, discussions and motivating each other are a given here.
And the athletes can do with this motivation since the third round of the Crossfit Open is to begin this Friday. These are the finals for the Crossfit Regionals in Spain, which in turn are the finals for the Crossfit Games in the USA. The Crossfit Open is extremely demanding for the athletes. Athletes, both male and female, have to complete five tough workouts over the course of five weeks. These workouts then need to be authenticated by a referee and they need to be filmed. The videos are then sent in, and those athletes who scored the best results will go on to Spain.
Your chance of winning
We are giving away two muscle stimulators by Compex for your training. More specifically, these are two SP6.0 that will help your body regenerate itself and prevent muscle ache.
In order to win this you will have to answer one question in the comments section: How did you get the worst muscle ache of your life?
The competition runs until Wednesday, 22 March 2017 at 12 noon. Good luck, have fun, and enjoy the sport.
Update: The competition is over. It goes without saying that we are still happy to hear your story about muscle ache. The Compex devices, however, are on their way to their new owners.
Workouts demand a lot of an athlete.
The workouts that made it to the finals are published every week in the early hours of Friday morning on the official website of the Crossfit Games. Athletes can send in their contributions until Monday. This week:
In less than 8 minutes
This is not the end, though. This was just the first round.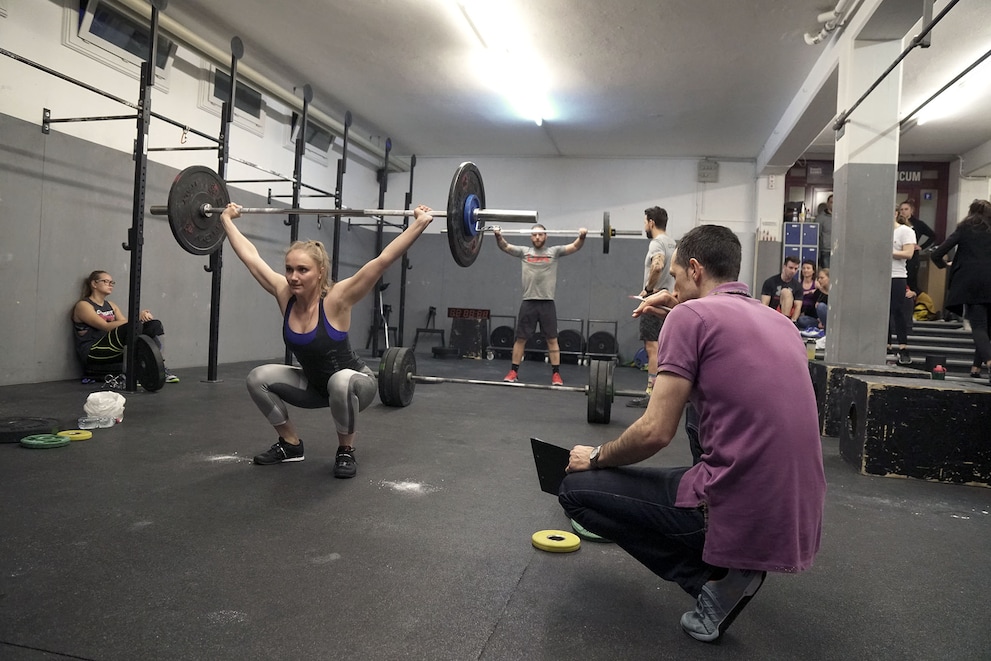 Squat snatches are a part of the programme of the finals
In less than 12 minutes
This is not the end of it either.
In less than 16 minutes
It goes on
In less than 20 minutes
Almost there.
In less than 24 minutes
This cannot be achieved only with fun, chic clothes and "I go there once a week." In order for an athlete to be able to deliver this kind of performance over the course of five weeks in four-day intervals, he or she must have exercised a lot. They must have put in a lot of hard work over a long period of time, and they must have endured a lot of muscle ache. They must have looked for, found, and tested the right equipment, and they must have taken care of their body. Otherwise, an ill-timed squat snatch might lead to a shoulder injury, which would have meant that the athlete would have been put out of action for months.
Between the weights
It's not just interesting to examine the physical performance of athletes at the Turicum gym. It is also interesting to take a closer look at the box and to watch the athletes being graded by the referees. Some of them are sitting on the stairs, eating carrots or cake, possibly for carbs, while others are doing everything they can so they do not cool down again. They are practising squat snatches on the many Olympic bars that have been left lying around for this very purpose.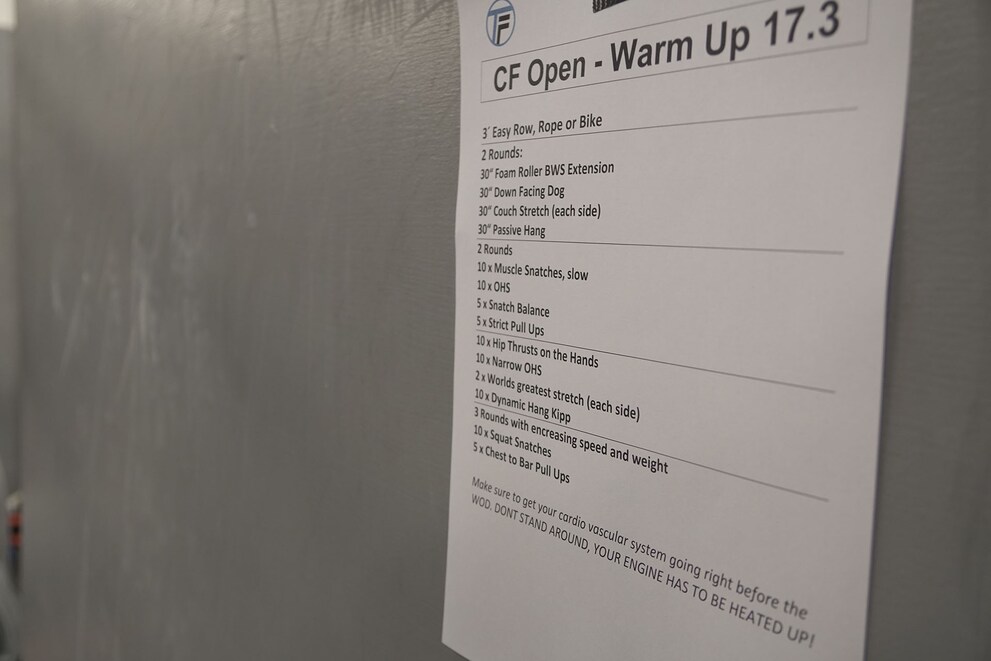 Stay warmed up otherwise you might get injured
In a corner next to the warm-up area for the athletes, there are two representatives of the Compex company who offer the athletes to try out their muscle stimulator. These electric devices are supposed to shorten muscle regeneration and prevent injury.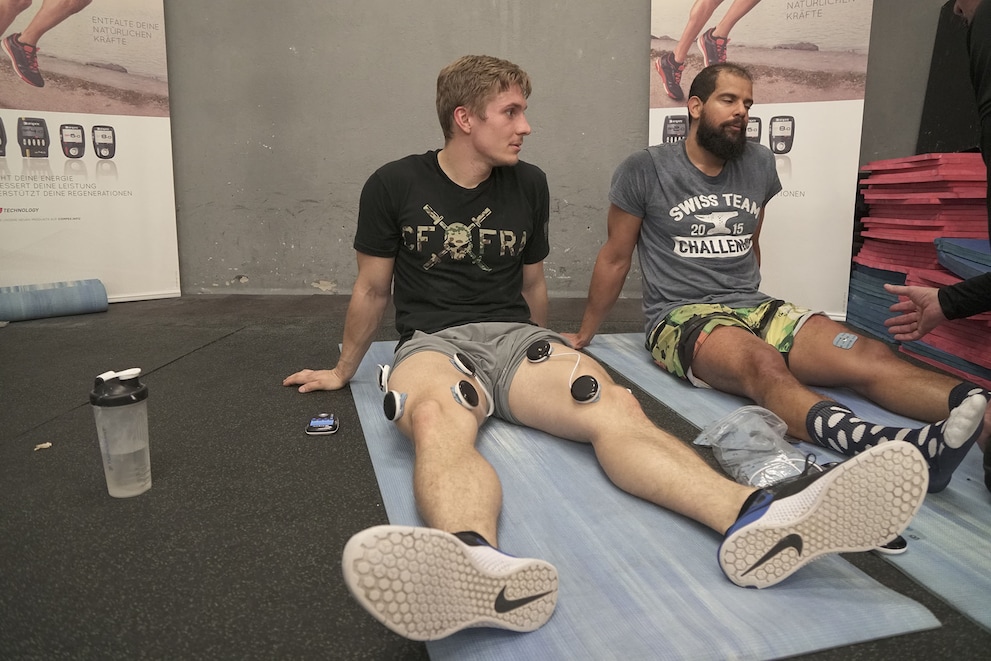 A few minutes of rest before they compete again
The Compex corner is where these tough athletes suddenly turn soft. They are laughing. They are suprised. They are hugging each other. While a young man wearing a shirt with camouflage print is exposing his legs to the electric shocks of the Compex devices – his muscles are twitching uncontrollably as they are being electrified – his girlfriend is practising squat snatches. She will give the Crossfit Opens programme a try later on. At the moment, however, she is focusing on other things. She moves his head onto a back roll she turned into a pillow and lies down next to him for a moment.
Next: Things move on. The young woman has to compete in the official WOD for the Crossfit Open.
Her first sets are looking good. Pull-ups succeed squat snatches and the other way around. The athletes are getting tired. It becomes clear how much the athletes are there for each other. Even the two men who are lying on the floor by the Compex stall, and who are getting their electric shocks, stand up and cheer on the athletes. This is because they are about to deliver 24 minutes of athletic maximum performance.
---



Journalist. Author. Hacker. A storyteller searching for boundaries, secrets and taboos – putting the world to paper. Not because I can but because I can't not.
---
These articles might also interest you
Skeleton Loader

Skeleton Loader

Skeleton Loader

Skeleton Loader

Skeleton Loader

Skeleton Loader