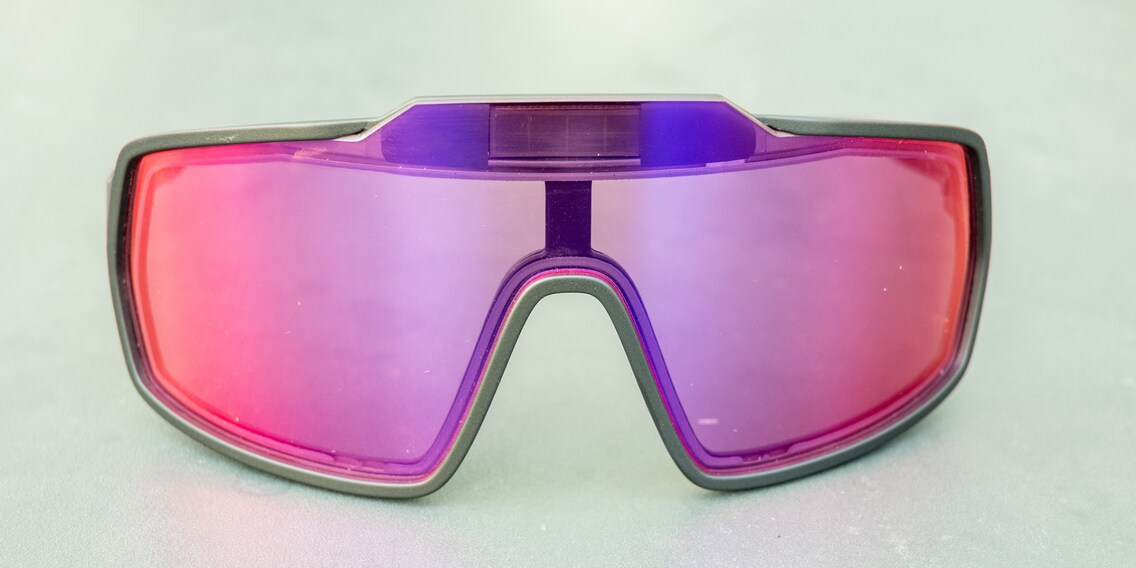 Bot 2 – Out Of's high-tech sports sunglasses with a small catch

Out Of's Bot 2 are a darn good pair of sports glasses. If only there wasn't this small but crucial catch.
I'm in a dilemma. Why? Well, when I tested the Bot 2 sports glasses by Out Of, I really liked them. But… there's a catch. Let's get to that later. We'll start with the good news – summer holidays. In the last few years, I've taken a liking to the north. Be it East Frisian North Sea islands, Copenhagen or, as this summer, Stockholm and the surrounding archipelago.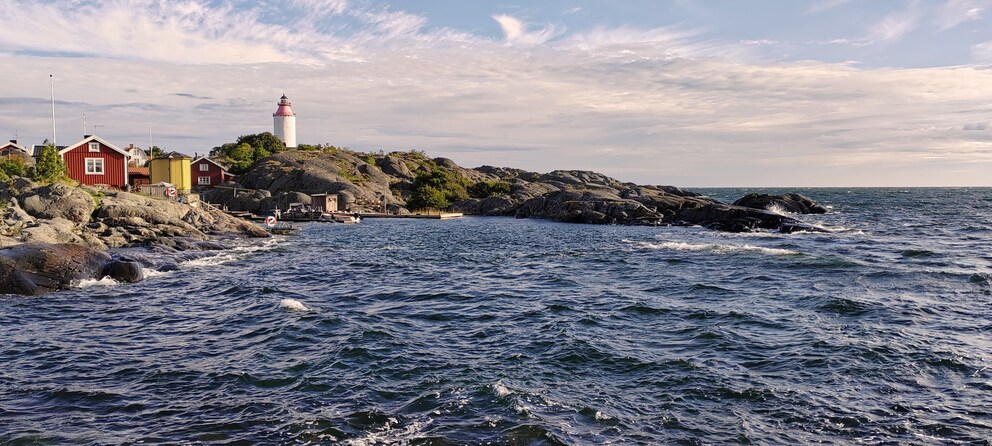 Summer, sun and sea – what better sunglasses to wear than sports glasses made for biking, hiking, winter sports and everything on and around the water? So this year, I packed Out Of's Bot 2. I also wore these glasses on hikes and bike tours in Switzerland.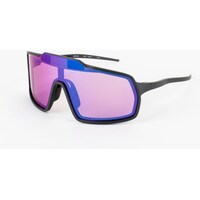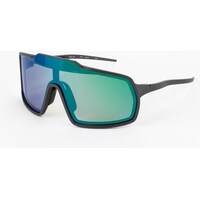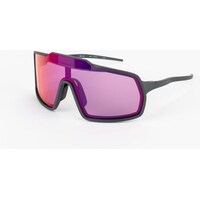 Out Of vs. React
Word has got out that I'm a fan of React sports glasses. I've rarely been asked so often about a review as in the case of these sunglasses from Wattwil. There's almost a bit of a hype about them.
The Bot 2 glasses are equipped with the same technology, but are supposed to be slightly better aka faster at adjusting to light conditions, according to the manufacturer. This screams for a head-to-head to find out which one's are actually superior. To be fair, I must admit I found it hard to approach the Bot 2 free from any bias. But I made an honest effort. Here you go.
Glasses with a wow factor
My first impression of the Bot 2 in one word? Wow! Cool case design, even cooler design of the glasses. The frame is made of a carbon fibre and grilamid composite. Grilamid is the lightest polyamide with the lowest water absorption. These glasses weigh only 29.5 grammes. To put this into perspective, the React weighs 36 grammes.
Convincing technology
Design and appearance are subjective, but there's no doubt the Bot 2 also features great technology. The cylindrical lenses change smoothly from a light to a dark tint. Or, in other words, from UV protection category 1 to protection category 3. The React glasses, as a comparison, cover categories 2 to 4, making them more suitable for sunnier conditions – in theory. In practice, however, I can't make out any difference.
According to the manufacturer, the Italian-made Bot 2 glasses offer 100% UV protection. The electronic dynamic lenses are available in blue, green and red as well as in a grey version featuring protection categories S1 to S2 for road use.
Just like the React, the Bot 2 glasses draw their energy from the solar panels above the lenses. In other words, they work without a battery and in any weather. According to Out Of, the easy-to-mount clip-in function allows using optical lenses, too. This feature is ideal for people who need corrective lenses.
The 0.09 second marketing gag
Of course, Out Of is aware of what competitors are up to. According to React, their sports glasses adapt to light conditions in 0.1 seconds, which means they darken 300 times faster and brighten 1200 times faster than current photochromic (self-tinting) glasses.
The Bot 2 are supposed to do this in 0.09 seconds – one hundredth of a second faster. Sounds like the Out Of marketing team had a bit of fun with this. Well, let them have it. But frankly, the human eye can capture neither 0.1 nor 0.09. Both glasses adapt to light conditions so fast that to us, the conditions feel identical all the time – be it in a shady forest or in the glaring sunlight.
Here comes the catch
Even after the many advantages of Out Of's Bot 2, there's unfortunately a massive catch for me. It's very subjective: the glasses don't sit properly on my nose, but keep sliding down ever so slightly. I'm sure you know what I mean. It's annoying. Really annoying. Whether I'm sweating while on my gravel bike or relaxing by the sea, the glasses slide down a bit.
Now, you might assume that my face shape is just unsuitable for these glasses. However, the same thing happens when my wife wears them, even though she has a quite different physiognomy with high cheekbones.
Unfortunately, this catch overshadows all the above-mentioned advantages the Bot 2 undeniably has. Having to push my sunglasses up with my index finger every few seconds is a no-go. And so I conclude that I'm sticking with React's Optray glasses.
The crux of online shopping is there are products, such as running shoes or sports glasses, that only make sense to buy online if you already know the product you're getting and know it fits your feet or your nose.
Meanwhile, Out Of seems to have recognised the problem and, according to the manufacturer, there's now a version of the Bot 2 with rubberised and adjustable temples. This Adapta version should fit better. Unfortunately, I couldn't test this model.
Header image: Patrick Bardelli
---



From radio journalist to product tester and storyteller. From jogger to gravel bike novice and fitness enthusiast with barbells and dumbbells. I'm excited to see where the journey will take me next.
---
---
---