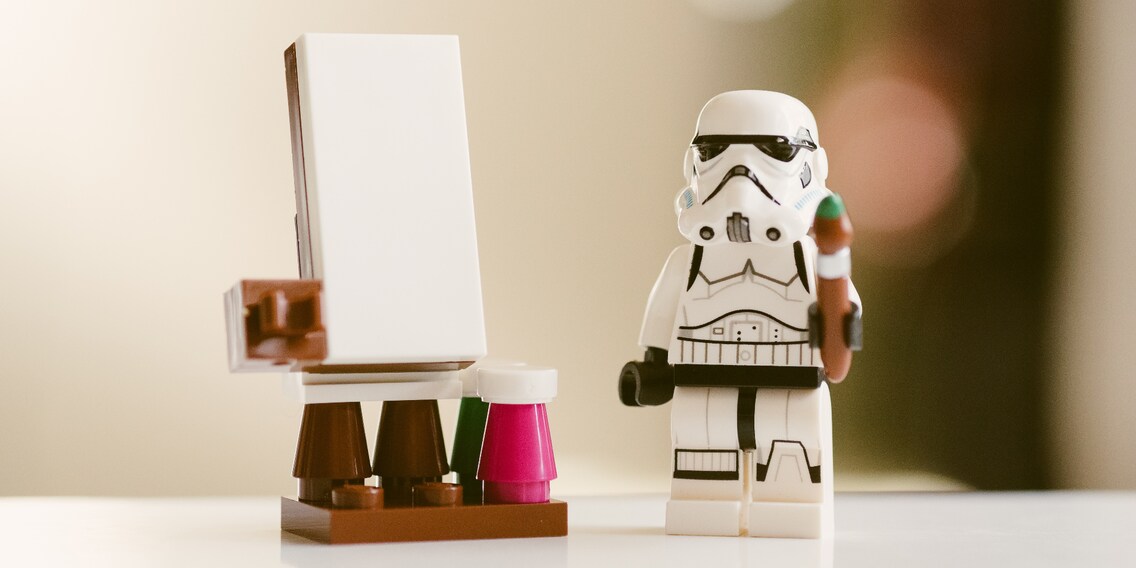 Become a Lego designer

Are you creative enough to dream up new Lego models? If you share your ideas with Lego, your talent could turn into a money-spinner.
Instruction manuals aren't your thing. You prefer building your own Lego models. A house here, a vehicle there, or maybe even the odd animal. But have you ever wondered whether your idea might appeal to other Lego fans? If so, you might even be able to earn money with it.
Unlike most Lego sets, the «Lego Ideas» sets aren't designed by Lego itself – they're designed by us fans instead. You can take part by submitting your own set on ideas.lego.com. With enough support from the Lego community and a stroke of luck, Lego will launch your design as a fully-fledged product. Since 2011, 40 sets of this kind – including the three sets below – have already gone on sale.
It all sounds simple in principle, but there are a couple of things you should know. Lego has a particular set of requirements and guidelines that need to be followed. Developing and submitting a great product idea doesn't just take a fair amount of time – it also requires knowledge of how the process behind it works.
What exactly counts as a product idea?
Lego only accepts individual, self-contained sets. Products intended to be made into a series are rejected. For instance, you can design a fire engine or fire station, but you can't have both of them in your set.
On top of that, your product idea shouldn't be too big. In its guidelines, Lego specifies a maximum size limit of 3,000 pieces. Your submission should also focus on a single theme or franchise. If you create a garage, for example, you can't include cars from two separate manufacturers. You should also tread carefully when it comes to franchises. Any that are currently licensed by Lego – think Star Wars or Minecraft – should be avoided at all costs. Submitting sets like these will get the thumbs-down from Lego. All existing licences, which are excluded from use in the competition, can be found on [this list] (https://legoideas.uservoice.com/knowledgebase/articles/356076-license-conflicts-and-resolutions).
Another important thing to remember when developing your idea is that you can only use Lego blocks that have appeared in an existing Lego set. New pieces or those from third party suppliers are strictly off limits. However, you're allowed to include new colours, stickers or printed blocks.
Your idea mustn't contravene Lego's values
You need to be at least 13 years old to submit a product idea to «Lego Ideas». If you're under 18, you need a parent or guardian's permission. In addition, everything you submit, be it the model, images or written description, has to be original. Uploading someone else's work as your own idea is forbidden.
When submitting your idea, you have to include an assembled model. You can either build it with real Lego blocks or create it with a computer programme. This makes the photos or 3D renderings of your own model form a central component of your submission. A title and a written description are just as essential. These have to be written in English; otherwise Lego will reject your idea.
Any ideas which contravene Lego's company values will also be given the knock back. Your set mustn't contain any references to:
Politics and political symbols, campaigns or movements
Religious references, including symbols, buildings or people
Sex, nudity, drugs or smoking
Alcohol
Swear words or obscenities
Death, murder, blood, terrorism, horror or torture
First-person shooter video games
Warfare or war vehicles, whether modern or contemporary, or national war memorials
Large weapons or replica weapons of any kind, including swords, knives, guns, sci-fi and fantasy blasters
Racism, bullying or cruelty to animals
The community casts the first vote
Once you've stuck to the requirements and successfully uploaded your product idea, it's time to mobilise the community. The users on the «Lego Ideas» website are now able to vote for your product idea. To survive the first round, you need to get at least 100 votes within 60 days.
If you drum up 100 votes within the allocated timeframe, you'll then have one year to win over another 1000 supporters. Should you be successful, you'll be given another six months (182 days) to reach 5,000 votes. Once you've done that, your idea gets an additional and final extension of six months to smash the 10,000-vote target. If you make it to 10,000 votes, Lego will review your product idea. Miss any of these deadlines, and your idea will automatically get the boot. That said, you can submit the idea again at any time, but you'll lose every vote you've received so far.
In the review, Lego evaluates your idea
The Lego reviews are held three times a year: in January, May and September. The process is conducted impartially by a review committee made up of designers, product managers and other Lego team members. Submissions are judged against three criteria:
The originality of the idea, portrayed by photos and illustrations.
The concept demonstrated both visually and in the written description.
The potential target audience based on the data of the idea's supporters and other market analyses.
The review determines whether your idea meets Lego's requirements. To do this, the judges rate aspects like playability, safety and whether the set is a good fit for Lego's brand. Depending on the submission, Lego might need to sort out potential licensing agreements during this phase. The company doesn't announce which or how many ideas are to become reality until after the process is complete. I wanted to find out from Lego what percentage of ideas come to fruition. They gave me the following answer:
«Every year, we receive about 25 proposals with over 10,000 votes. On average, the Lego group selects four submissions which go on to become Lego Ideas sets. Over the past two years, however, we've seen a sharp increase in participation on the Lego Ideas website, and the number of submissions is higher than ever before. In 2021, we had a total of 124 submissions with over 10,000 supporters, six of which were brought to market.»
According to this response, the chances of making it past Lego's review process are slim, but not impossible. Three products submitted by fans in German-speaking countries have been made into real sets already: the International Space Station, the medieval blacksmith's and the Apollo Saturn V.
If your product idea doesn't make it through the review, go away empty-handed. In this case, you'll get a consolation prize of up to three Lego products worth a total of 500 US dollars.
One per cent of total net sales
After Lego decides to implement your product idea, it usually takes about six months before your set hits the shelves. Before that, minor tweaks are made to your idea, the instruction manual is written, the box is designed and marketing materials are created. In addition, the factories need to be prepared so that enough of your sets can be produced.
From this point on, you no longer have any decision-making powers. Lego has the final say on everything. The manufacturer can still make adjustments to the final model, change licences or decide ro produce your series in a different size. You do, however, get a piece of the pie. If Lego implements your product idea, you'll get:
One per cent of the product's net sales.
Ten free copies of your Lego Ideas set.
Name credits as the creator of the set.
I can only guess how much one per cent of net sales would turn out to be in francs. When asked, Lego wouldn't tell me how many sets had been sold. My gut feeling is that between 50,000 and 100,000 of each set has been sold worldwide. With a product that costs 200 francs, that's between 100,000 and 200,000 francs in your pocket. But keep in mind that plenty of sets cost less than that, and prices usually vary by country. So, that's just a ballpark figure. But even if you only get part of this sum, it's still a decent chunk.
So, don't wait for too long. Build your model, take a couple of nice photos of it, write a snappy description and watch the votes come streaming in. After all, your set could turn into Lego's next big hitter.
---



Riding my motorbike makes me feel free, fishing brings out my inner hunter, using my camera gets me creative. I make my money messing around with toys all day.
---
---
These articles might also interest you
Skeleton Loader

Skeleton Loader

Skeleton Loader

Skeleton Loader

Skeleton Loader

Skeleton Loader