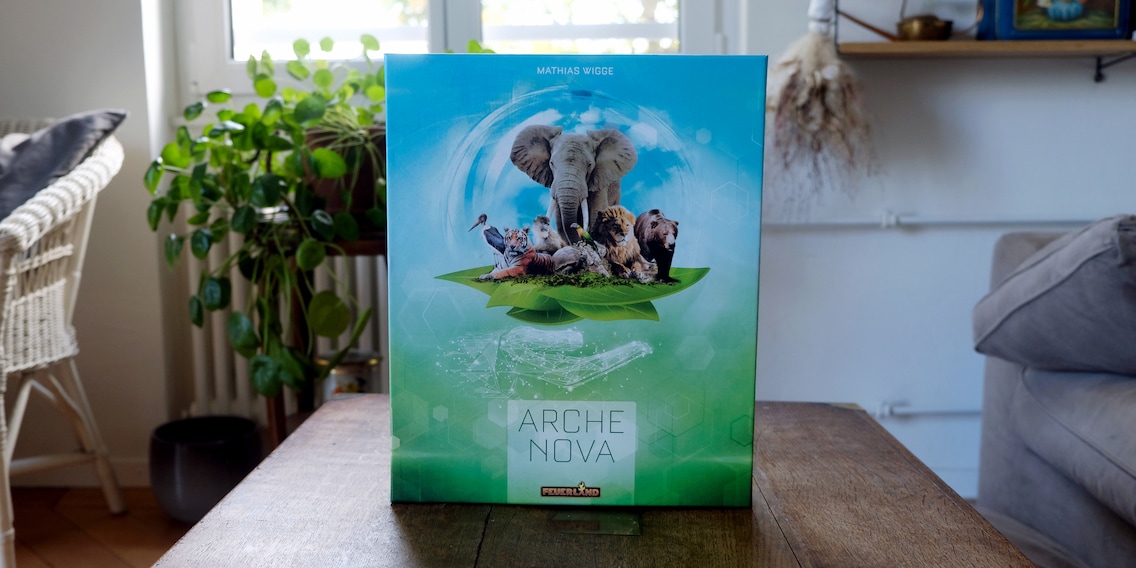 This article was translated automatically.
"Arche Nova" wins the "German Games Award 2022"
The "German Games Prize" is awarded every year as part of the "International Games Days" in Essen. This year, "Arche Nova" won the coveted award.
Journalists, game groups, game shop owners and also private game enthusiasts were allowed to cast their votes for the best board game and thus the "German Game Award 2022". Games published between August 2021 and July 2022 with a version in German were eligible. The game that receives the most points through voting wins the "German Game Prize".
Many great games were in a neck-and-neck race for the coveted award. Titles like Cascadia, Dune Imperium or Living Forest were serious contenders for this prize. However, the race was won by "Ark Nova" in 2022.
"Ark Nova" is a board game for one to four people aged 14 and over. Once you've got the rules and all the game mechanics down, a game lasts between 90 and 150 minutes. And yes: You need a big table, because this game takes up space!
The aim of "Ark Nova" is to run a modern zoo. To do this, you have to buy animals, hire specialists, invest in species protection projects, enter into partnerships with other zoos or do lobbying work, to name just a few things. The game is complex, but a lot of fun once you get the hang of it.
Best Children's Game 2022
In addition to the "German Game Award" for the best family and adult game, the best children's game will also be chosen. For this, every person who took part in the voting may state their best children's game of the past year. In 2022, the coveted prize went to "Mit Quacks und Co. nach Quedlinburg".
---



Riding my motorbike makes me feel free, fishing brings out my inner hunter, using my camera gets me creative. I make my money messing around with toys all day.
---
---
These articles might also interest you
Skeleton Loader

Skeleton Loader

Skeleton Loader

Skeleton Loader

Skeleton Loader

Skeleton Loader