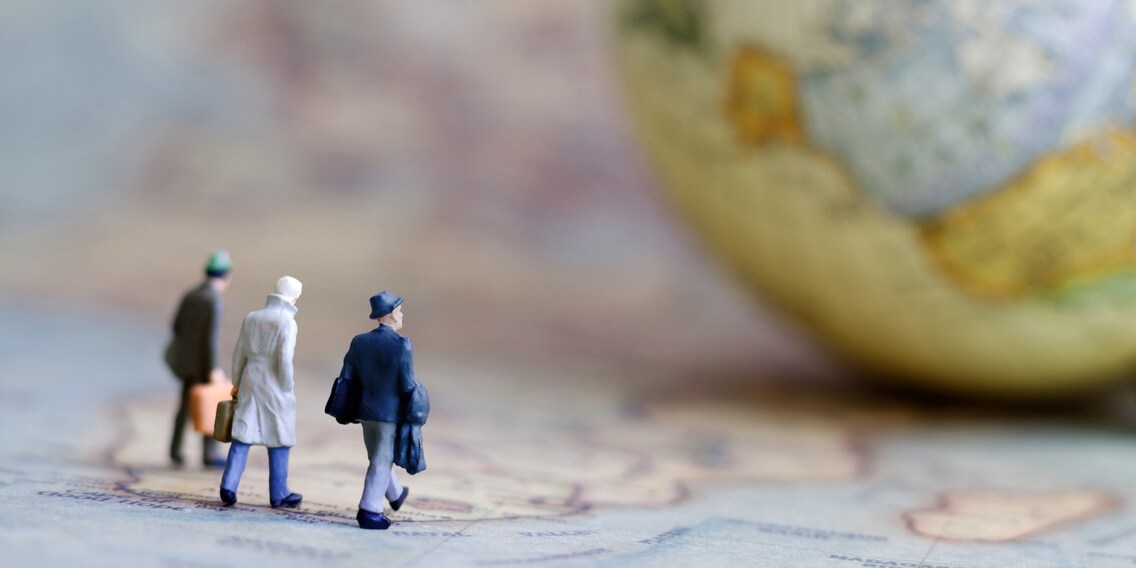 Calling all English-speakers: Where are you from?
We know you're out there, our audience of English-speakers, who read and shop digitec and Galaxus in English. But we don't know who you are and where you're from. Are you Swiss? Irish? American? South African? Let us know and we'll do our best to make sure the articles we translate and write represent everyone in our English-speaking community.
After finding out that you English-speakers exist in our post «Is anybody out there?» and what you like for breakfast in our article «What's in your fry-up?», we'd now like to know more about you. Why? Because knowing who our readers are and where they're from can help us decide which product reviews, shopping guides and other inspirational articles to translate into English and which topics to write about next. We can't translate every article in our shop, but we can make sure there's something there for every one of you.
English: Switzerland's fifth language
It's no secret that English is becoming more and more important in Switzerland. According to the official statistics, over 2.1 million non-Swiss citizens were living in Switzerland in December 2017. This includes quite a few people from countries where English as the only or one of the official languages, as for example:
UK: 2.05% (43,309)
US: 0.93% (19,607)
India: 0.75% (15,725)
Canada: 0.31% (6,557)
Ireland: 0.21% (4,386)
Australia: 0.14% (3,020)
South Africa: 0.08% (1,736)

Kenya: 0.06% (1,334)

On top of this, English is taught as a first foreign language in numerous Swiss cantons and is often used as lingua franca between speakers of the official languages of Switzerland. Switzerland's government website admin.ch is available in German, French, Italian, Romansh and English, and the Swiss Civil Code is translated into – you guessed it – all official languages of Switzerland and English. Having said that, it does begin with a disclaimer reading: «English is not an official language of the Swiss Confederation. This translation is provided for information purposes only and has no legal force.» Nevertheless, there's no doubt Switzerland can't do without English.

Does our English-speaking community represent Switzerland?

With this in mind, it's not surprising we want to make sure our products and articles on digitec and Galaxus are also available in English. Jessica Johnson-Ferguson and I, we love our jobs as translators at Digitec Galaxus AG. The only thing we're missing is knowing who you English-speaking readers are, where you're from and what you're keen to read about. The more we know about you, the better we can judge which articles are relevant and interesting for you and which ones you'd probably like to see an English version of.

So we'd love to know:
Where are you from?
Details are welcome!
Der Wettbewerb ist inzwischen beendet.
We're looking forward to finding out if our English-speaking shop community represents the English-speakers living in Switzerland. We'll keep you posted!
---



Ein Blick in ihren Schweizer und Britischen Pass beweist: Hier haben wir es mit einem Landkind zu tun. Aufgewachsen im thurgauischen Müllheim, hat Eva auch Wurzeln im walisischen Bergdorf Brecon. Sie spielt Gaelic Football im «Zürich Inneoin GAA Club» und mag schräge Projekte. Aktuell sammelt sie Hundegaggisäcke aus aller Welt – total sind es bereits an die 100 Stück. 
---
Diese Beiträge könnten dich auch interessieren
Skeleton Loader

Skeleton Loader

Skeleton Loader

Skeleton Loader

Skeleton Loader

Skeleton Loader