Best Pura products in the Baby bottle accessories category
On this page you'll find a ranking of the best Pura products in this category. To give you a quick overview, we've already ranked the most important information about the products for you.
1. Pura Bottle cap
Puraproducts contain 0% plastic. Pura is the only bottle manufacturer to completely dispense with plastic in all its products. Only in this way can you be sure that you and your child will not come into contact with harmful substances.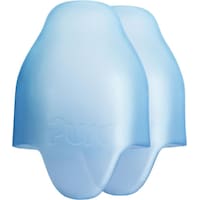 2. Pura Sports essay
The Big Mouth Sport attachment is made of 100% medical silicone. Disturbing drinking or lid noises are prevented and she becomes the favourite of every teacher. All drinking attachments fit all Pura bottles. 
3. Pura Cover Set
Pure silicone from the medical device sector guarantees freedom from harmful substances and high resistance. A mandatory accessory for freezing breast milk or using bottles without a teat element as a snack tin.