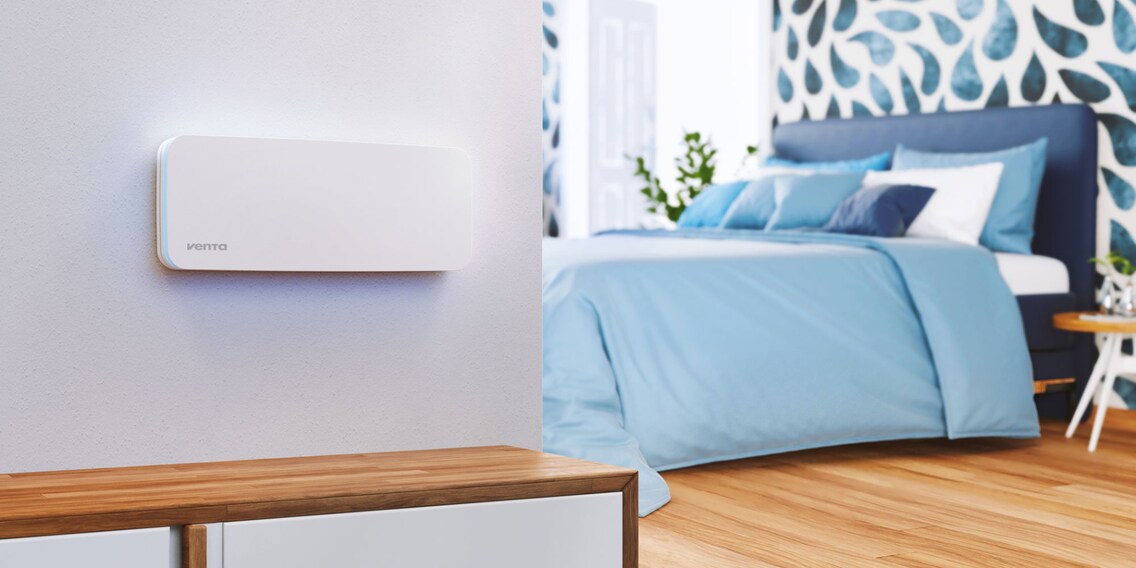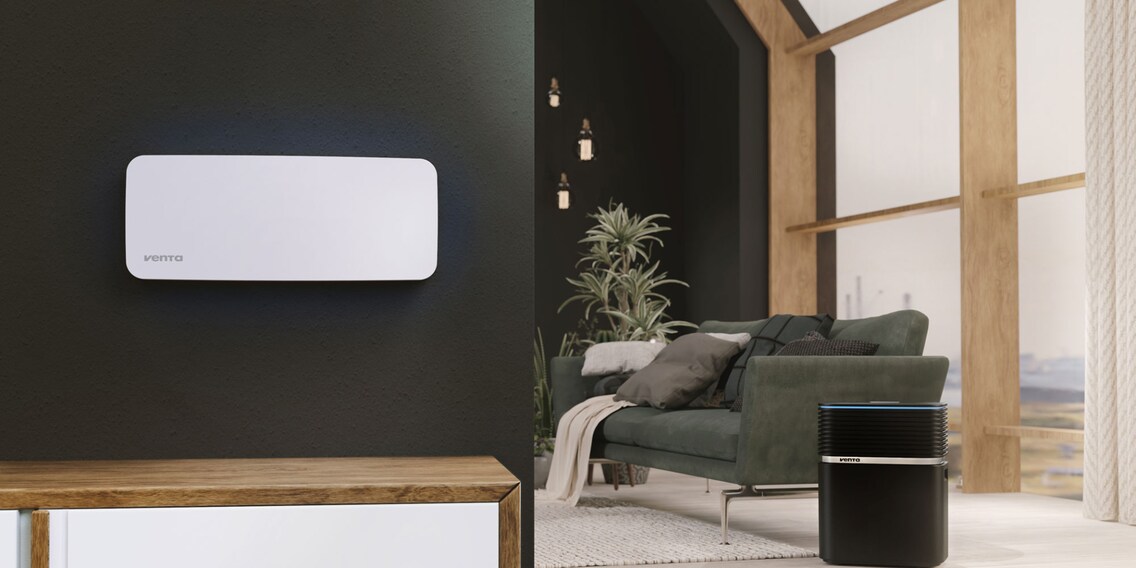 This article was translated automatically.
With Venta AirSense you can measure bad air quality and finally do something about it
Venta is among the world's best-known manufacturers of products that measure and improve our indoor air quality, provide statistics and help you improve it. Now, the brand is coming up with an innovation in the field of air quality monitors. Find out more here.
Do you know the feeling of unpleasant, stuffy air? A lack of oxygen, too dry room air or other factors can be the cause, but it is often impossible to say exactly, unless you track your indoor air quality and can look at the exact components of your indoor air.
The Venta AirSense devices measure, monitor and analyze in real time the components of the air, the indoor climate as well as the environmental influences. This with up to 8 sensors. The Airsense is slightly smaller than a standard tablet and can be hung on the wall or placed on a table or shelf.
Venta AirSense Pro
The AirSense PRO measures the factors fine dust¹ in three sizes, carbon dioxide CO2, VOC gases², formaldehyde, humidity and temperature.
Venta AirSense Eco
The AirSense Eco measures VOC gases, humidity and temperature. The data collected gives an accurate picture of the air quality in the room, which is signaled in two different ways. First, the color of the LED light band on the AirSense indicates when a critical value is detected, and second, the data can be accessed via the Venta Home app on a smartphone. The recorded readings are transmitted to the Venta AirConnect compatible Venta devices (if available), which automatically react to these values and counteract them, depending on the device type. The air quality monitor also works independently of other Venta devices.
Here you can find the compatible Venta devices.
¹Feinstaub besteht aus einem komplexen Gemisch fester und flüssiger Partikel und wird abhängig von deren Grösse in unterschiedliche Fraktionen eingeteilt. Unterschieden werden PM10 (pariculate matter) mit einem maximalen Durchmesser von 10 Mikrometer (µm), PM2.5 und PM1.0 ultrafeine Partikel mit einem Durchmesser von weniger als 0.1µm²VOC (Volatile Organic Compounds) Luftschadstoffe aus flüchtigen organischen Verbindungen, wie beispielsweise von Bauprodukten oder der Innenausstattung, wie Fussbodenbelägen, Tapeten und Wandfarben, Lacken Klebstoffen sowie Möbel oder Heizungssystemen
---
---
These articles might also interest you
Skeleton Loader

Skeleton Loader

Skeleton Loader

Skeleton Loader

Skeleton Loader

Skeleton Loader