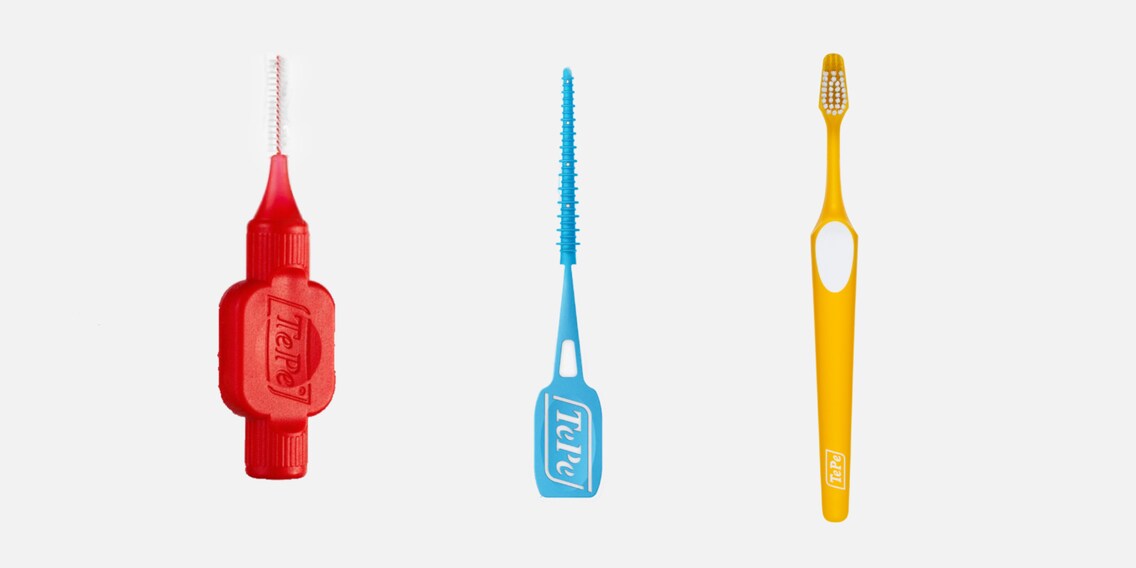 This article was translated automatically.
We now offer TePe dental care products
A radiant smile enchants everyone - as long as there is no spinach leaf hanging between your teeth. With the right interdental cleaning from TePe, this faux pas will certainly never happen again.
You can now find a wide range of TePe products in our online store. On this page I have put together some highlights for you. From toothbrushes to interdental brushes to dental floss, everything is represented.
Interdental brushes
Here you can find all interdental brushes [from TePe](/s6/producttype/interdentalbuerste-2584?tagIds=498&filter=t_bra%3D63452).
Manual toothbrushes
Here you will find an overview of all [TePe manual tooth](/s6/producttype/handzahnbuerste-1188?tagIds=498&filter=t_bra%3D63452) brushes.
Dental floss, tongue cleaner and co.
Click here for more [cleaning accessories from TePe](/brand/tepe-63452?filter=t_pt%3D2180%7C275%7C2547). You can find the [complete TePe range](/brand/tepe-63452) here.
---



As far as I can remember, it was always my dream to become a make-up artist. Experimenting with colors and glitter on the faces of my colleagues was my thing. My passion was so great that becoming a makeup artist was my plan B if my education failed. Thank God it worked out, because my realization in retrospect: My talent was not particularly great.

Now, at Galaxus, I deal not only with beauty products, but also with items that promote beauty from within.
In my spare time I like to cook and eat accordingly with pleasure :P 
---
---
These articles might also interest you
Skeleton Loader

Skeleton Loader

Skeleton Loader

Skeleton Loader

Skeleton Loader

Skeleton Loader