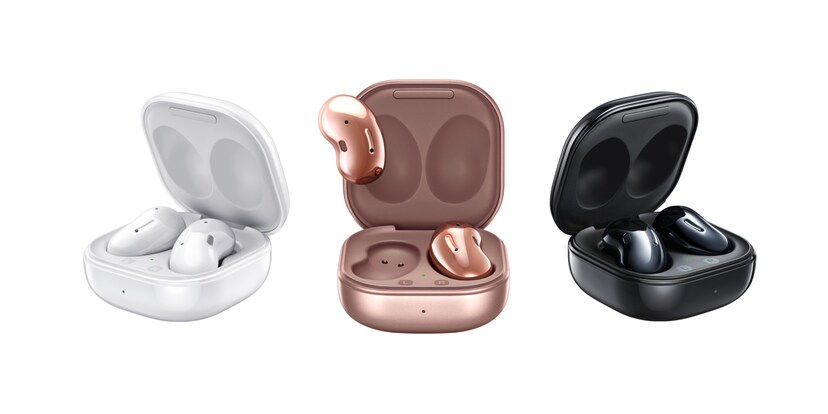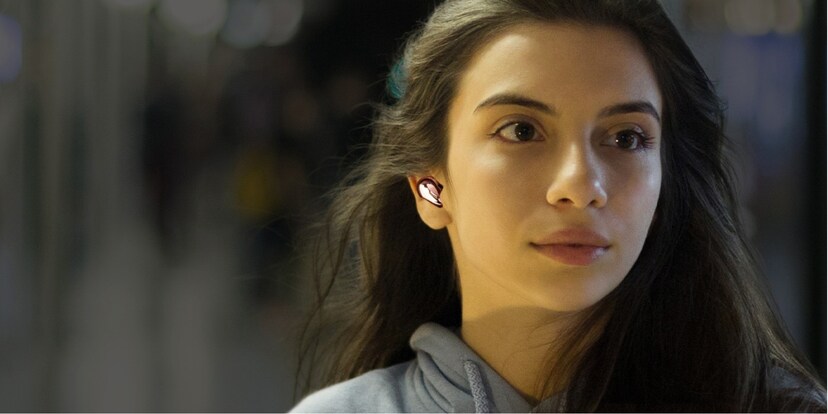 The world's smallest headphones? Samsung reveals the Galaxy Buds Live to the world
Samsung is launching a new type of headphones: the Galaxy Buds Live. These two bean-shaped earbuds are tiny and don't protrude from your ears. They're also the first Samsung earbuds with active noise cancelling (ANC).
Samsung has already launched a number of headphones that can be used either as a complementary device to their smartphones or can be connected to any Bluetooth enabled device. The last two generations were the Galaxy Buds and the updated Galaxy Buds+. And now we've got the Samsung Galaxy Buds Live.
They'll be released on 21.8. Get a pair now.
The exterior
Yes, headphones do rely quite heavily on appearance. And I'm not just talking about optics. With in-ear models especially, fit and comfort is crucial, whether you want to wear them all day or just for an hour. Thankfully, Samsung isn't shy of innovating.
The Buds Live are 2.7 cm long and 1.6 cm wide. Now before you start poking around in your ear with a ruler to see if they'll fit, let me assure you that they most likely will. The round, bean-shaped design makes fairly perfect use of available space in the outer ear. I already tried on a pre-production sample and was very pleased with the fit. With their lower flatter end, the buds get close to the ear canal without filling it completely. At the top end there's a wingtip which should provide a firm grip on the ear. The surface is shiny black, white or bronze. At 5.6 grams, the buds are also very light.
The interior
Finally, ANC
Headphones by other major smartphone manufacturers already feature Active Noise Cancelling (ANC). Samsung is now following suit with the Galaxy Buds Live. Each earphone has three microphones, two outside and one inside. The outer ones perceive ambient noise, which should be reduced with ANC. The third, inner microphone picks up your voice from the ear canal. In combination with an acceleration sensor that measures jaw movements and vibrations, this is intended to ensure the best possible call quality, even in noisy environments.
You can hear it
Small buds mean a small body which therefore leads to weak sound? Not always. Here, Samsung draws on the knowledge of audio manufacturer AKG, who's been part of the corporation for some time. On the one hand, relatively large driver units have been installed. Hard to imagine how the Koreans managed to squeeze a 12 mm driver in there. On the other hand, the buds have an opening on the outside, which should serve as a bass reflex similar to a subwoofer.
For Android and iOS.
If you want these stylish buds as well, but you have an iPhone and are wondering if you can connect Galaxy Buds Live to it, don't worry. The app required to access the full range of functions, is available on both platforms. You can use it to control ANC, tune your sound in the equalizer or configure the touchpads as you wish. The only two features you'll miss on an iOS device are the Notifications and Spotify shortcuts.
The most important specs at a glance
Up to 6 hours of battery life with ANC on.
Bluetooth 5.0.
A «Game Mode» adjustable in the app: minimize latency.
Swift Pair with Microsoft PCs.
More news from the Samsung Unpack Event
Never miss news or special offers again!
You're an audiophile or interested in the latest trends and promotions from our range of headphones, Bluetooth speakers, multi-room systems or DJ and Hi-Fi accessories? Then follow my profile.
---

Round, egg-shaped or a shuttle, I love chasing after anything if it's part of a competitive sport. Old and new vehicles with powerful engines make my heart beat faster – and so does my own little smart home. I never leave the house without headphones and luckily, I have quite a few to choose from.
---
---
---