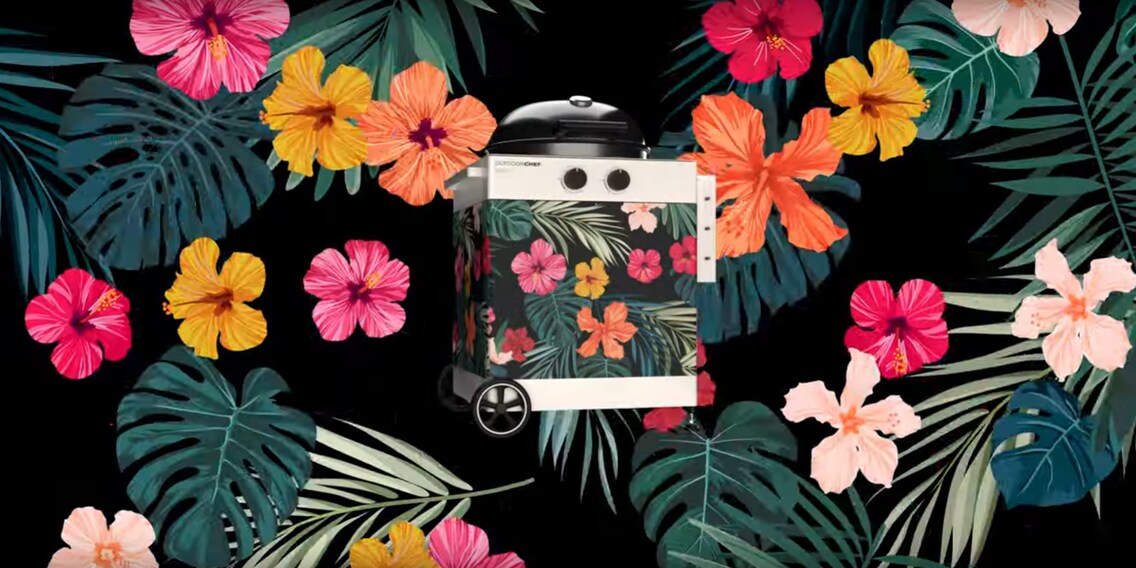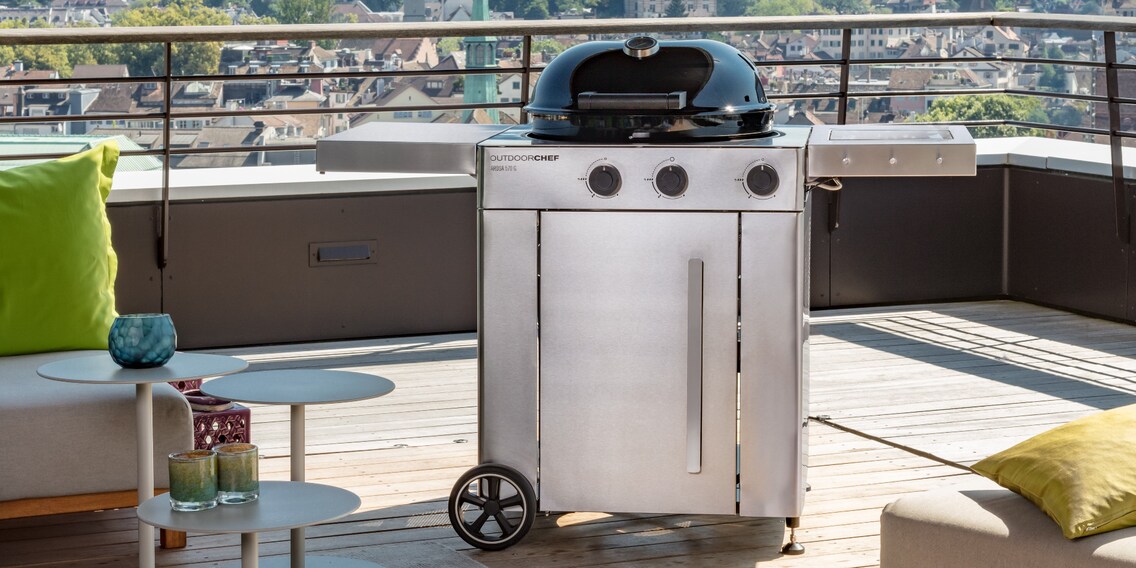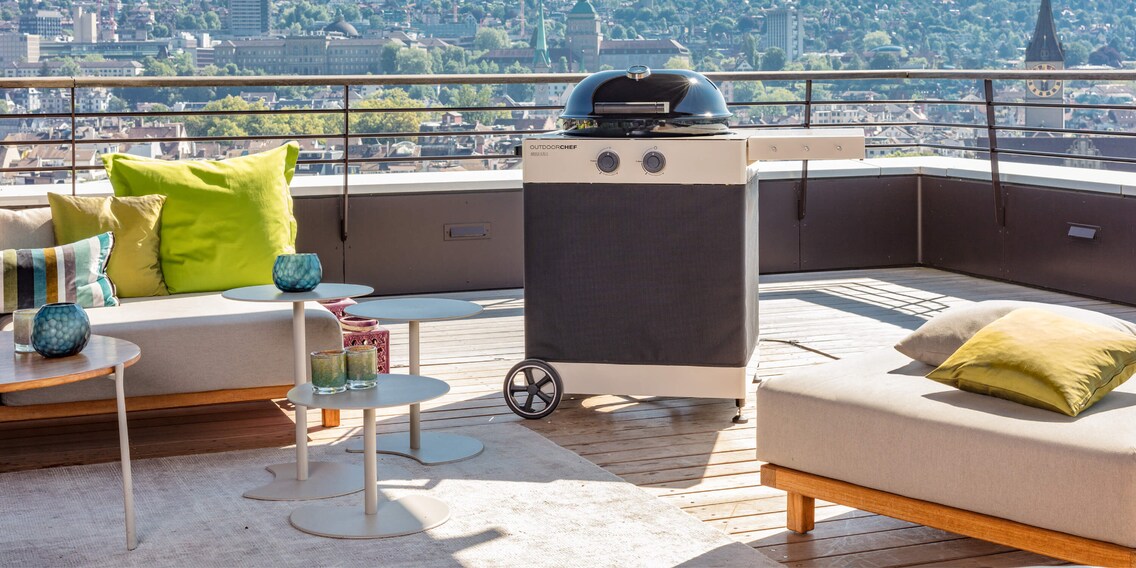 The new Outdoorchef Arosa 570 G BBQ

The new Arosa spherical gas grill series from Outdoorchef is set to not only delight BBQ aficionados with its new features, but also to please lovers of great design. With various textile covers to choose from, one of the models can now also be personalised.
The Arosa 570 G
Awarded with the IF Design Award, the Arosa series stands out from the other spherical gas BBQs by Outdoorchef because of two key features. The Arosa comes with Gourmet Burner Technology (GBT), which allows for a continuous temperature setting between 80–360°C, as well as the Gas Safety System (GSS), which independently reignites the fire of a burner if it has gone out, to prevent any gas leaks. The Flame Guard developed by Outdoorchef protects the ignited burners against the weather, enabling comfortable grilling with temperatures from as low as 80 degrees – even if it's windy outside. If strong winds put out the fire of one of the burners, the burner system will automatically be reignited. This prevents any leaking gas from accumulating and accidentally igniting at a later point.
The manufacturer claims that the Arosa 570 G is equipped to handle trendy low-temperature simmering but also produces crispy pizzas with a perfect crust – which require plenty of heat – as well as low & slow dishes such as beef brisket, pulled pork and spare ribs. The BBQ can be used for grilling, cooking and baking up to temperatures of 360 degrees without a problem. If the funnel is rotated into the volcano position, concentrated and directed heat raises the cooking temperature to a maximum of 500 degrees – perfect conditions to use accessories such as the grilling plate or barbecue wok.
What's more, the Arosa 570 G Tex comes with the option of exchanging the cover of your BBQ, allowing you to customise your grill for the first time ever. The textile covers can be purchased separately as accessories.
Further highlights:
The Arosa series comprises the Arosa 570 G Tex, Arosa 570 G Grey Steel and Arosa 570 G Premium Steel models
The underframe can be used to stow the gas canister, an additional grill grate as well as a pizza stone (not included in delivery)
The Arosa 570 G Tex and Arosa 570 G Grey Steel come with a foldable side table for plenty of space. This side table also has a locking mechanism to comfortably move the BBQ
The Arosa 570 G Premium Steel has two foldable side tables, offering you plenty of space to prepare your dishes. It also sports another cooktop on the side
With the Arosa 570 G Tex, you have the option of exchanging the textile cover of your BBQ
Two separately controllable, high-performance ring burners made of stainless steel
Easy-flip funnel system for direct and indirect grilling
Integrated, large lid thermometer
Accessories
---
---
---
---
---
These articles might also interest you