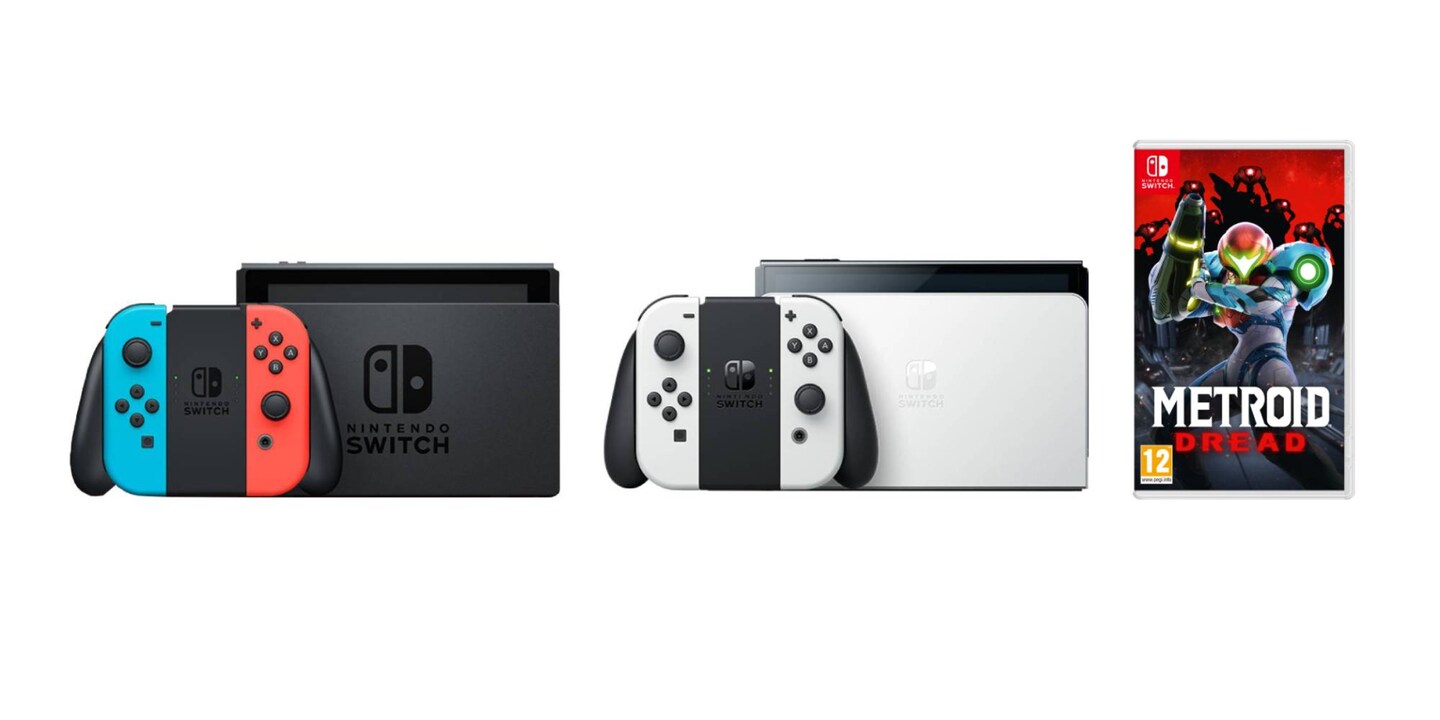 The new Nintendo Switch OLED and «Metroid Dread»
The curtain is rising for two new releases from Nintendo. On 8 October, the «Switch OLED» is being released in two colours. At the same time, «Metroid Dread», a game full of adventure, discovery and combat, is also launching.
Are you awaiting the new Switch OLED? Or would you prefer to go on an adventure with bounty hunter Samus Aran in «Metroid Dread»? Either way, you can pre-order now – just in time for the October 8 launch.
Nintendo Switch OLED
The new console boasts quite a few features, such as a 7-inch OLED screen with thinner bezels and intense, high-contrast colours. Thanks to the adjustable stand, it also offers a versatile gaming experience – you can easily switch between handheld, TV and tabletop mode.
The Nintendo Switch OLED dock sports two USB ports, an HDMI port for connecting it to the TV, and a new LAN port to guarantee a stable Internet connection in TV mode. It also offers 64 GB of internal storage, which can be easily expanded with a microSD card.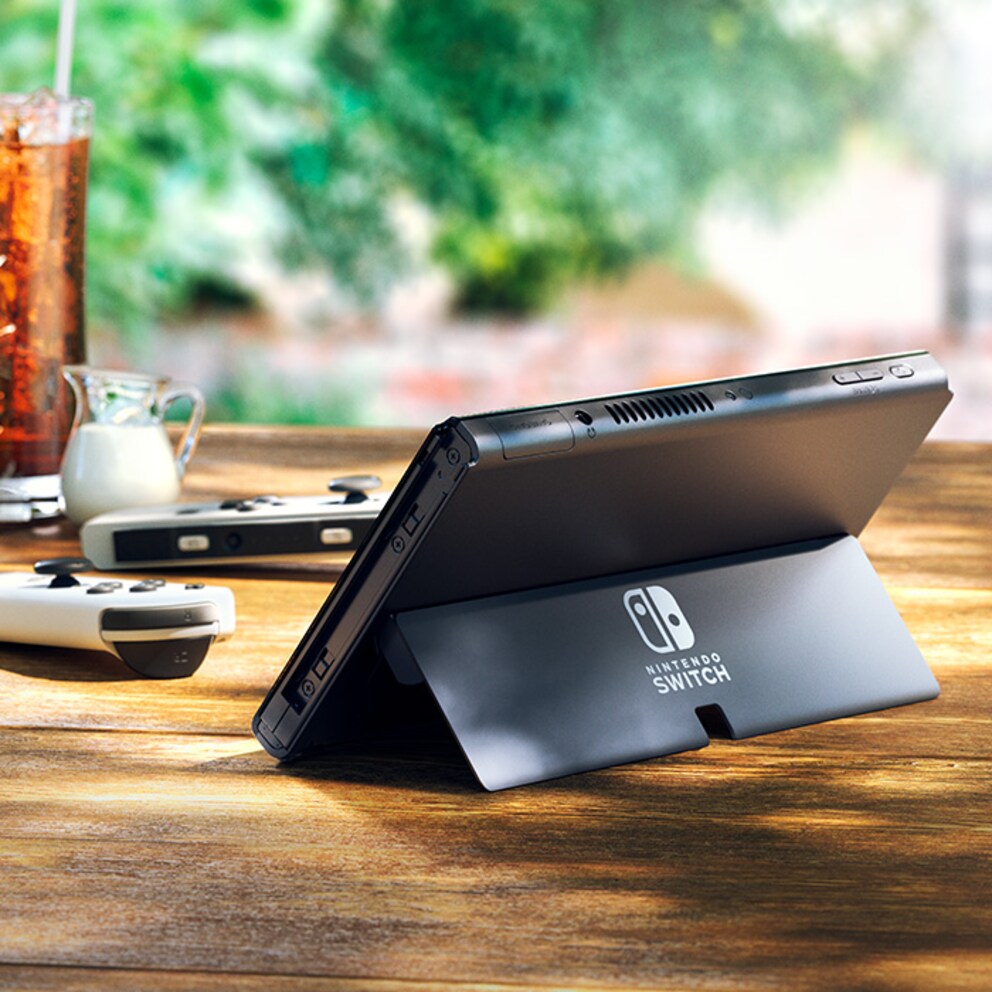 «Metroid Dread»
«Metroid Dread» is the continuation of the story of bounty hunter Samus Aran after the events of «Metroid Fusion». In this new adventure on the planet ZDR, you'll fight against the E.M.M.I. – relentless robot enemies – while trying to escape from a deadly, alien world.
ZDR is infested with the evil E.M.M.I. (Extraplanetary Multiform Mobile Identifiers), and to make matters worse, there are physical dangers you must also face. As Samus, you'll have to nimbly weave your way through the maze, avoid hazards, and battle the E.M.M.I.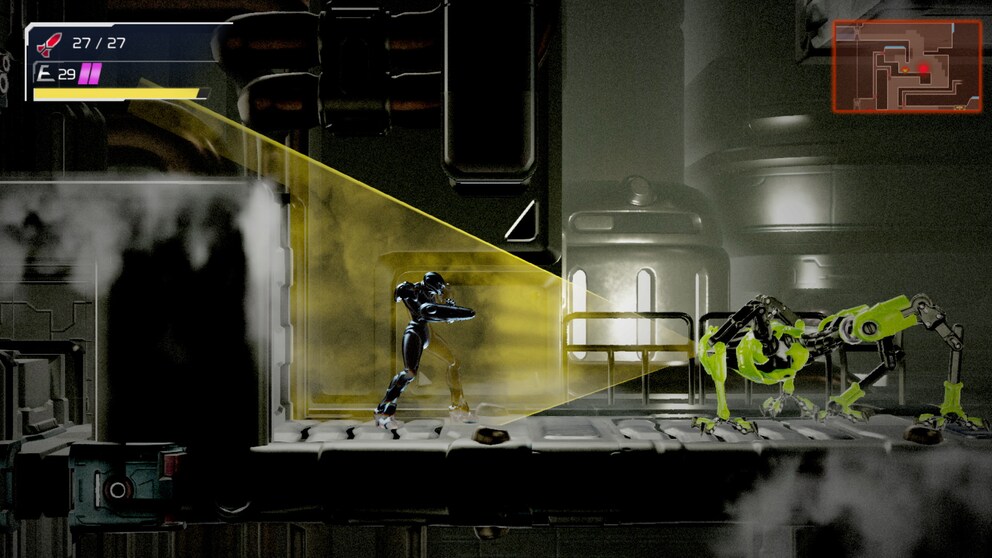 You'll acquire skills, such as the «Spider Magnet» climbing ability, which will help you overcome obstacles and enemies to successfully complete your mission.
Want more?
You can also get a 2-pack of a Samus amiibo figure featuring her power suit and an evil E.M.M.I. amiibo figure. Please be aware that the amiibo 2-pack is in short supply, just like the «Metroid Dread Special Edition». Both are expected to sell out quickly. We're doing our best to get hold of more stock.
Did you wind up on the wrong page and are actually looking for «Mario Kart 8 Deluxe», «Pokémon Sword» or new Joy-Con controllers? Click here to see our entire range of Nintendo products.
---

Passionate about football – beer in hand after a win. Love cycling and am a dedicated dog-lover. I speak my mind, love interacting with others and am always excited to learn new things.
---
---