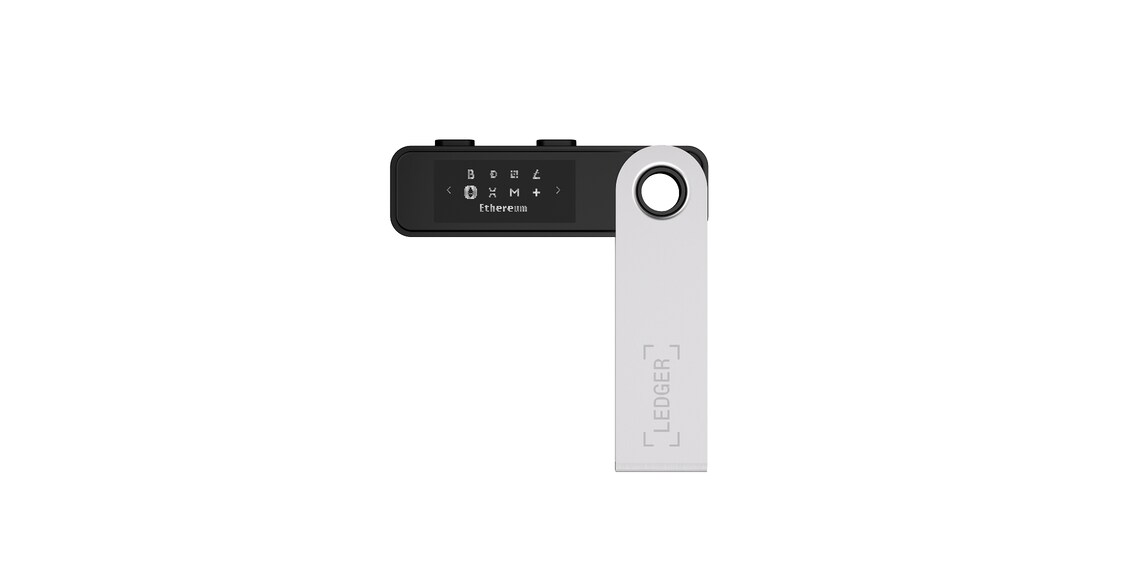 The new Ledger Nano S Plus crypto wallet is available now

Translation:
machine translated
Ledger releases the Nano S Plus, the third crypto wallet in its range. It is positioned between the Ledger Nano S and Ledger Nano X in terms of performance. Compared to its little brother, the Nano S Plus allows you to manage up to 100 different cryptocurrencies on one device at the same time, and the larger screen provides even better readability for confirming your transactions.
With a variety of investment opportunities, cryptocurrencies have long ceased to be a niche phenomenon. Unfortunately, hacked crypto exchanges and stolen coins are always in the spotlight. With Ledger's hardware wallet, however, you have your crypto assets safely with you offline and thus offer less of a surface for attack.
Supported cryptocurrencies
With a total of over 5,500 cryptocurrencies, the Ledger Nano S Plus supports a wide range of assets, including Bitcoin, Ethereum, Ripple, and Litecoin, of course. With the increased storage, you can manage up to 100 of them at once. You can finda complete overview here.
Ledger Live
With the hardware wallet, you get access to the Ledger Live app at the same time. In addition to the asset overview and viewing current rates, you can also buy, sell, trade and borrow cryptocurrencies (1). Furthermore, services like DeFi apps can be used and NFTs can be viewed and managed. Ledger Live runs on your desktop and mobile (2).
Security
The Secure Element (SE) chip built into Ledger wallets withstands complex hacker attacks and protects your assets. The BOLOS operating system was developed specifically for the wallets and isolates the individual apps from each other. These features led to the product's security being certified by the French information security agency ANSSI.
Here you can find the other two hardware wallets from Ledger:
Crypto wallets
Ledger Nano X
2-factor authentication, Bluetooth, Backup function
(1) Haftungsausschluss: Tausch-, Verleih- und andere Krypto-Transaktionsdienste werden von Drittpartnern bereitgestellt. Ledger oder Digitec geben keine Ratschläge oder Empfehlungen zur Nutzung dieser Dienste von Drittanbietern. (2) Mobile mit USB OTG oder Ledger Nano X Bluetooth unter iOS und Android.
---



I use my feet or wheels when I'm in the forest. At digitec, I use network components and servers to get things moving.
---
---