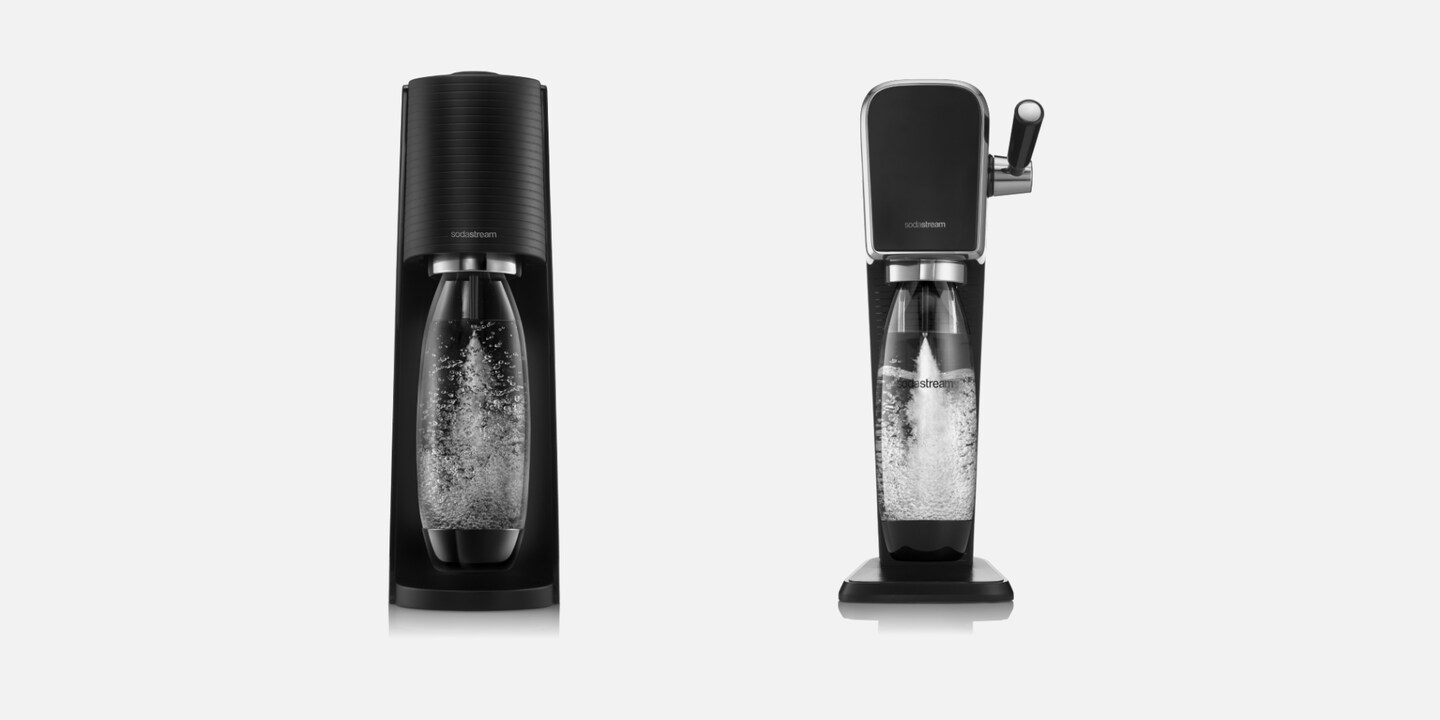 Terra and Art – not one, but two new SodaStream models
SodaStream is known worldwide for sparkling water. This autumn, they're enriching us with two new water sparklers. Do either of these machines meet your requirements?
The new SodaStream Terra is an upgrade of the Spirit model, appearing in a rounded, black and white design. Its knob is slightly wider than that of its predecessor the Spirit, and a «Snap&Lock» system makes it easy to click the bottle into place. The included plastic bottle is dishwasher safe, BPA free and can be filled with up to 0.84 L of water.
If you're looking for something even more stylish, you might like the SodaStream Art. Its noble design and a lever instead of a knob distinguish this device from other SodaStream water spouts. You can pre-order the black model now. From December, it will also be available in white.
Quick Connect CO2 Cylinder
Both new models are equipped with a «Quick Connect Cylinder» and are only compatible with the pink SodaStream CQC cylinder. This technology allows you to easily snap on the cylinder without having to screw in the connector.
---
When I'm not managing the Galaxus kitchen and coffee machine portfolio in my role as Business Manager or chasing my teammates around the ping-pong table, you'll probably find me in a football stadium, at a techno festival or throwing darts down the pub. Of course, I have no objections to some downtime in the mountains or by the sea. All I need then is a gin and tonic.
---
---
---
---