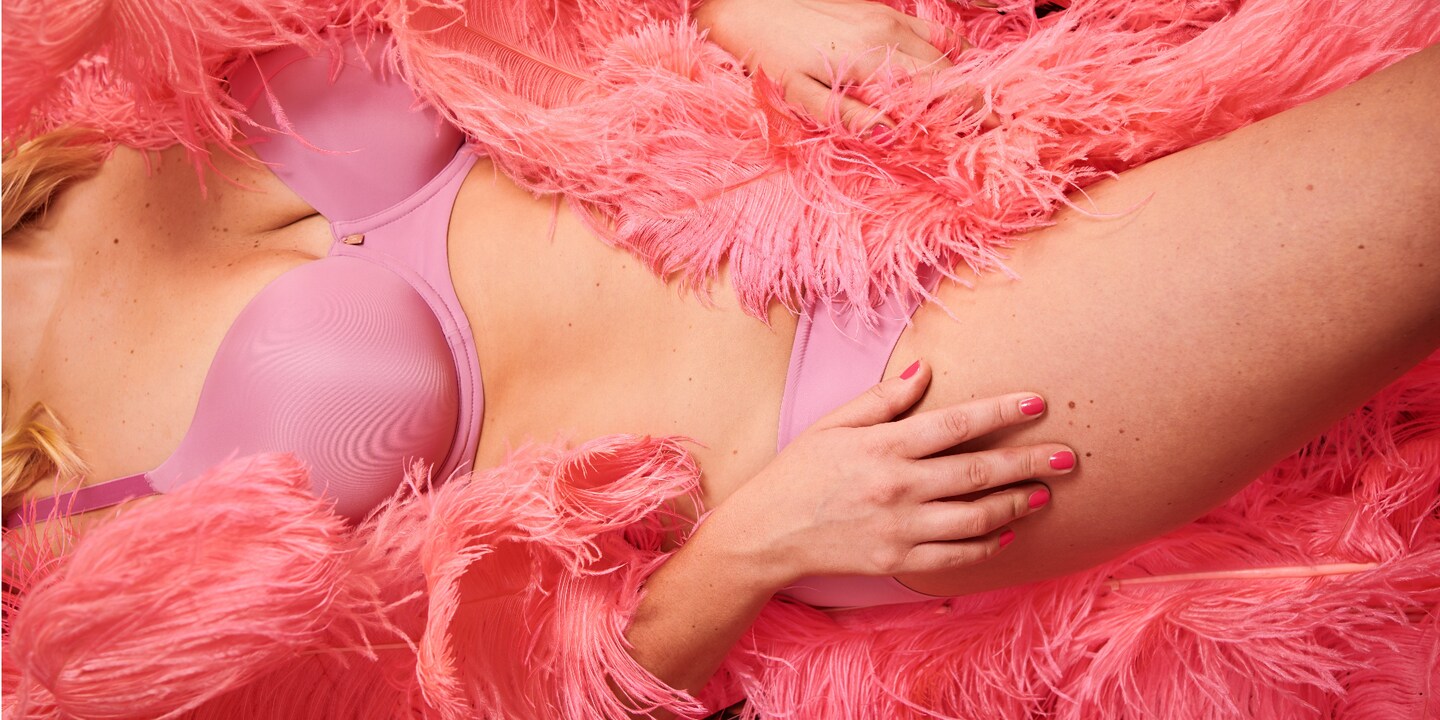 Are you a fan of tone-on-tone?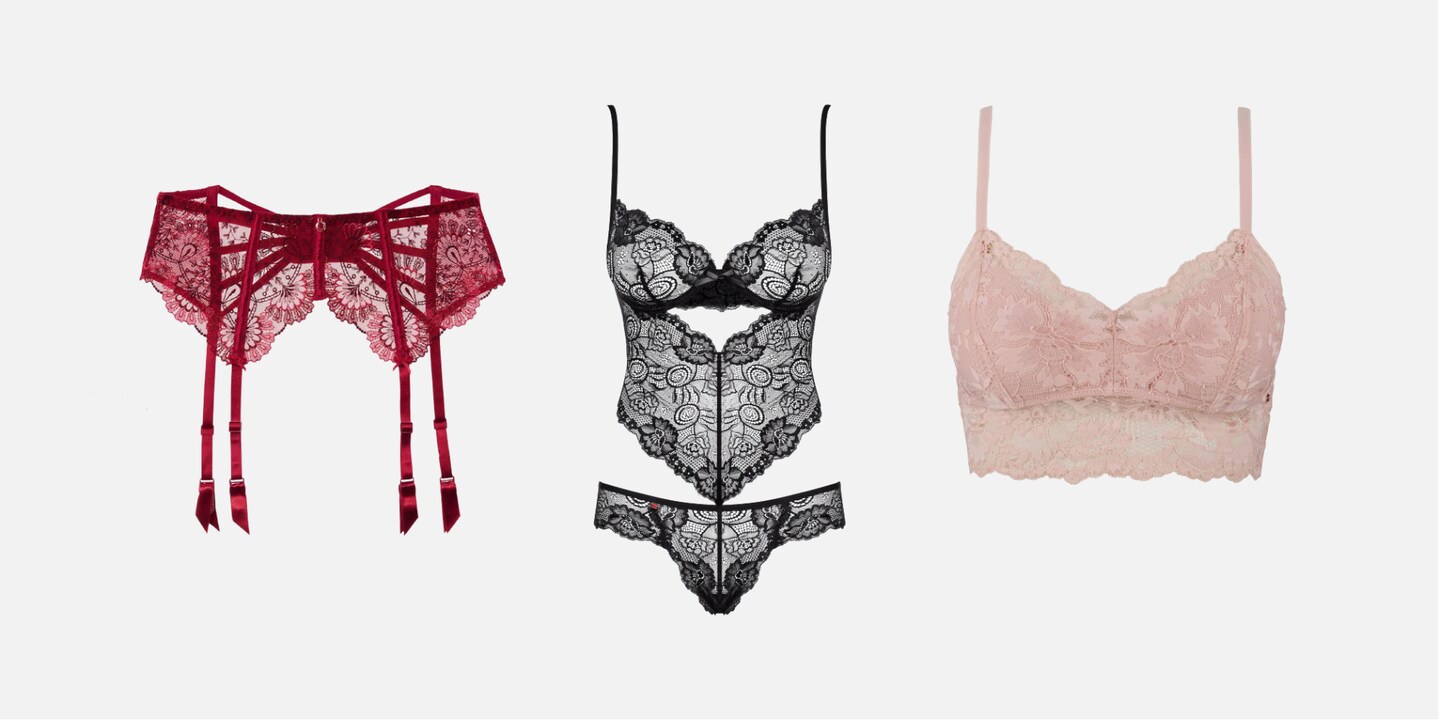 New lingerie in classic colors are here.
Suitable lingerie for every mood
I've put together a small selection of underwear that might help you feel exactly the way you want to – on a special occasion or just on normal days.
The model in the cover photo is wearing Triumph, and to complete her look, here's feather boas as well as matching nail polish.
Red
Roll out the red carpet for these red-hot items. There are many reasons why red is considered to have a powerful effect. According to Forbes, red clothing gets your confidence up. This also goes for underwear. So if you want to make a particularly fiery impression, red is a sure-fire winner.
Pink
Pink is often perceived as a feminine, gentle and innocent shade and is often associated with romantic love. If you're head over heels in love and wearing rose-tinted glasses, pink is likely to be your first choice. But even if you and your sweetheart have been together for a while: wearing pink will have you feeling sweet as cotton candy.
Black
Black is timeless and elegant, but can also make you look older – or slimmer. Not that you need to look slimmer (you don't!), but if you still want that effect from your underwear, black is the way to go.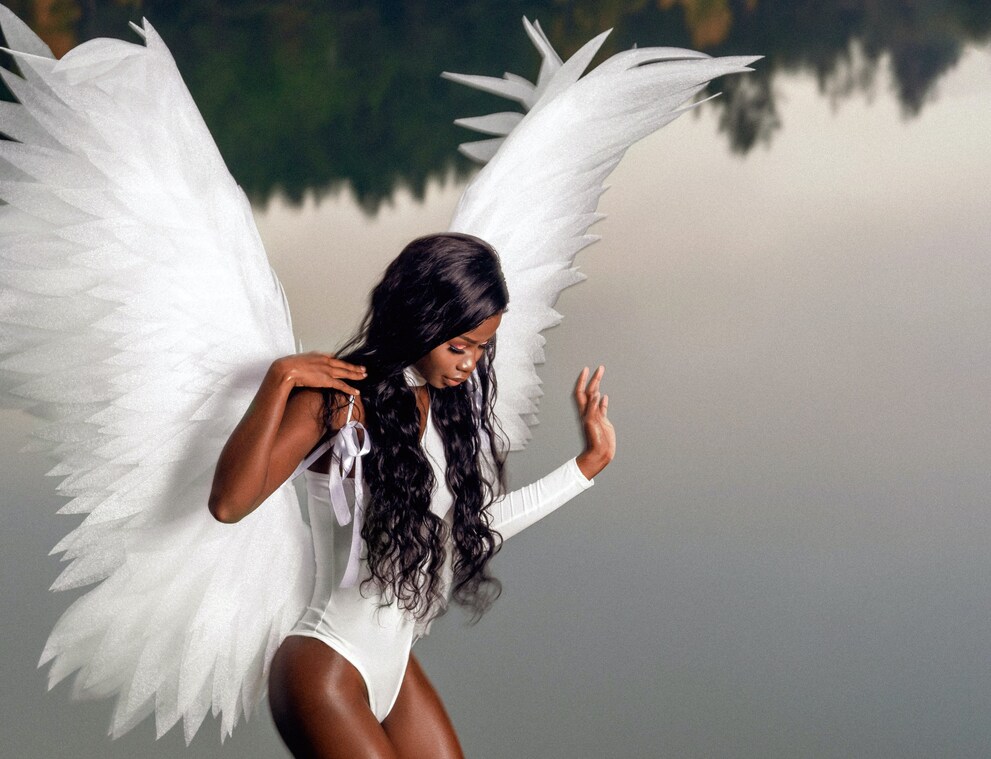 White
White is typically associated with purity and perfection. It's no coincidence that angels are often depicted in glistening white robes – new beginnings, hope and courage are also associated with this colour. But worry not, no need to reboot your entire life to justify buying white. Maybe you just want to appear innocent?
Discover our full range of underwear and lingerie. By the way, we also sell angel wings.
---

I'm passionate about the warm summer months, pasta and potatoes.
---
---
These articles might also interest you
Skeleton Loader

Skeleton Loader

Skeleton Loader

Skeleton Loader

Skeleton Loader

Skeleton Loader