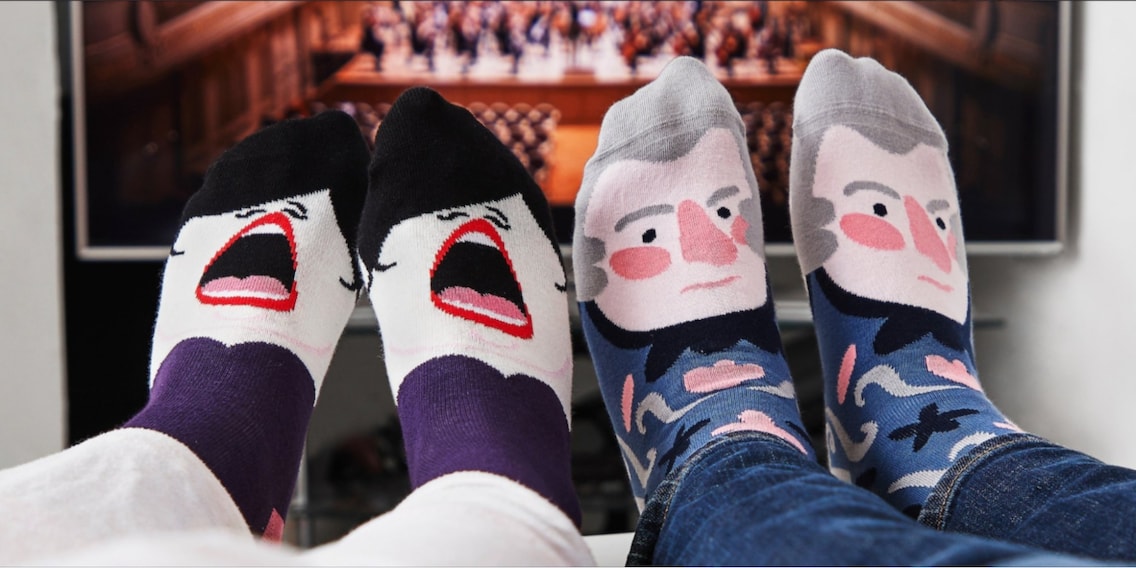 These socks by Chattyfeet love taking centre stage (Photo: @ChattyFeet on Twitter).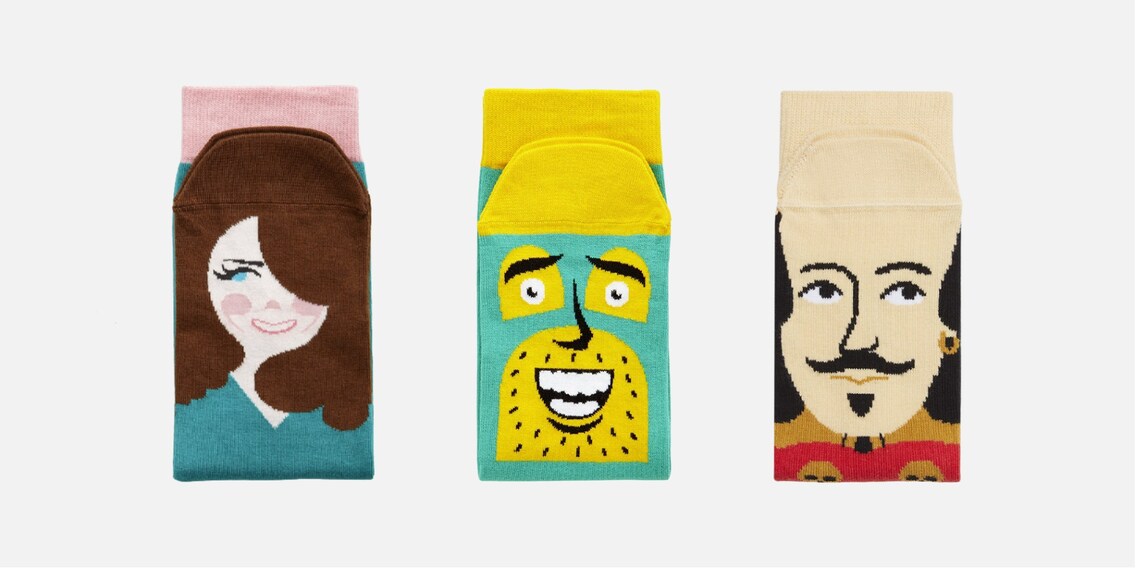 Who's at your feet? Duchess Kate, a yellow superhero or William Shakespeare?
Seriously silly socks by Chattyfeet
Can't stand looking at plain, stylish socks? Check out Chattyfeet's range. You'll love what you see.
Chattyfeet produce those kinds of socks you can't wait to show your colleagues at work. I admit, that's tricky at the moment, with many of us working from home, so let me rephrase: Chattyfeet produces those kinds of socks that make you smile when you see them and are sure to put a smile on your partner's face, too.
The brand was the idea of two friends who decided life gets a bit too serious at times and socks are a great way to add some fun to the world. To achieve this, Chattyfeet collaborates with 22 international designers, who all add their very own creativity and personalities. «La Diva», for example, was designed by master's student Dimitra from Greece, «Commander Awesome» by Kris, a street artist from New Zealand, and «Vincent van Toe» was invented by illustrator Sam Green, who also works for Jennifer Lopez and the New York Times.
With their latest additions to the range, Chattyfeet are also including the little ones: (almost) all socks are now also available in children's sizes. Green lights for your family sock puppet theatre evening! You don't even need to stick eyes on your socks anymore.
You or your kids have particularly sensitive feet? Don't worry, as all Chattyfeet socks are made in Europe from combed cotton. This makes them soft and comfortable, as Catherine from the popular British family blog «Growing Family» confirms in her review.
Check out our full Chattyfeet range.
---



I'm passionate about the warm summer months, pasta and potatoes.
---
---
These articles might also interest you
Skeleton Loader

Skeleton Loader

Skeleton Loader

Skeleton Loader

Skeleton Loader

Skeleton Loader