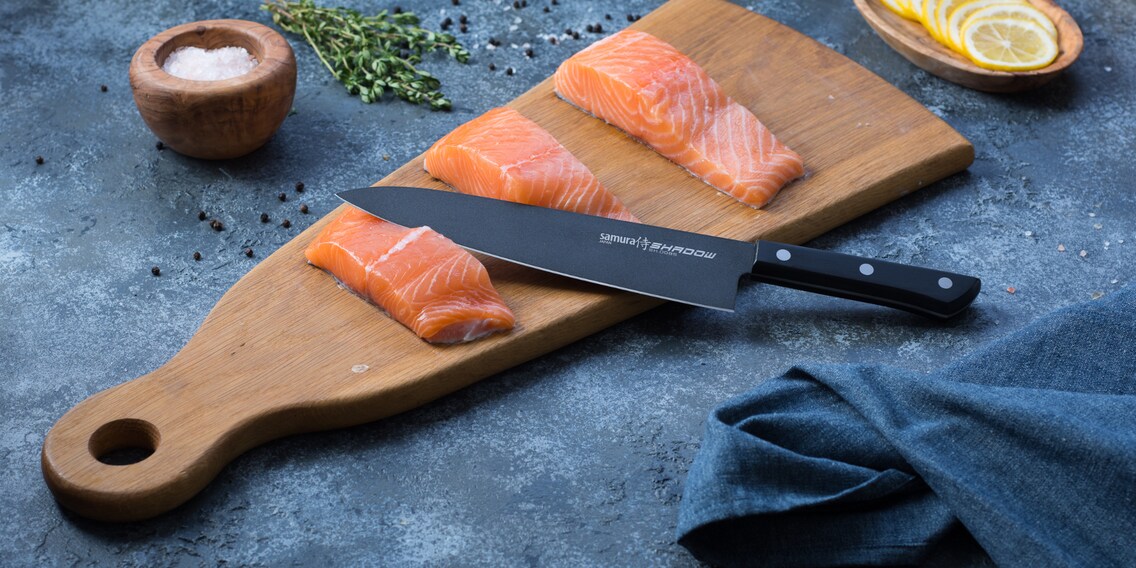 Samura: knives worthy of a samurai
We've added more than 140 new Samura kitchen knives with nifty names such as Mad Bull Chopper and Bamboo Cleaver to our range. I'll show you a few of my favourites.
These beautiful kitchen knives are designed in Latvia. Each range has a few key advantages, which I've listed below.
Blacksmith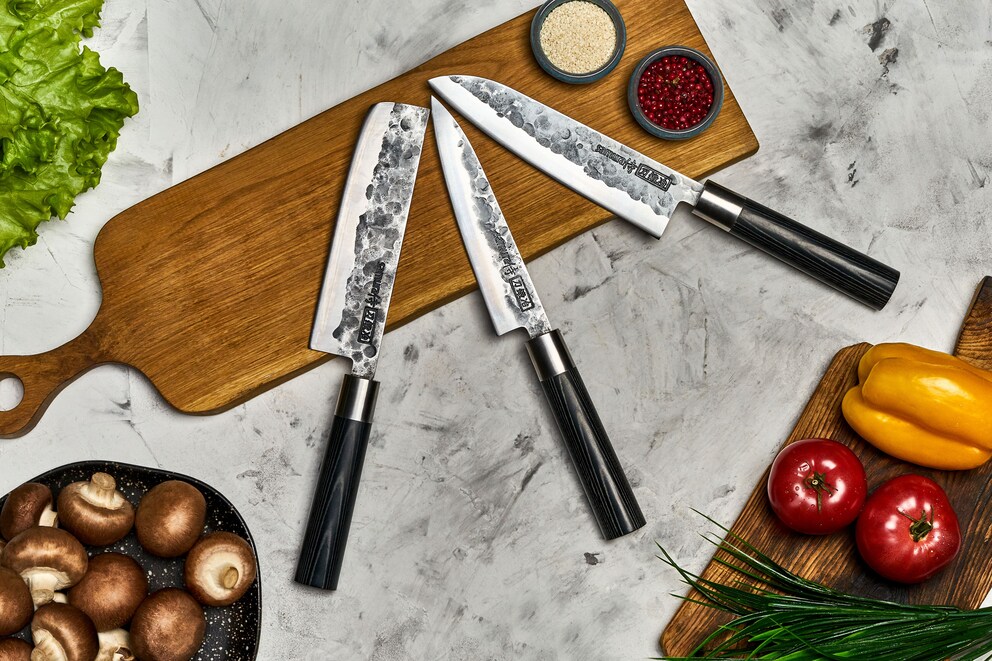 Symmetrically sharpened on both sides.
Classic Japanese shape.
Blade made from hammered steel.
Damascus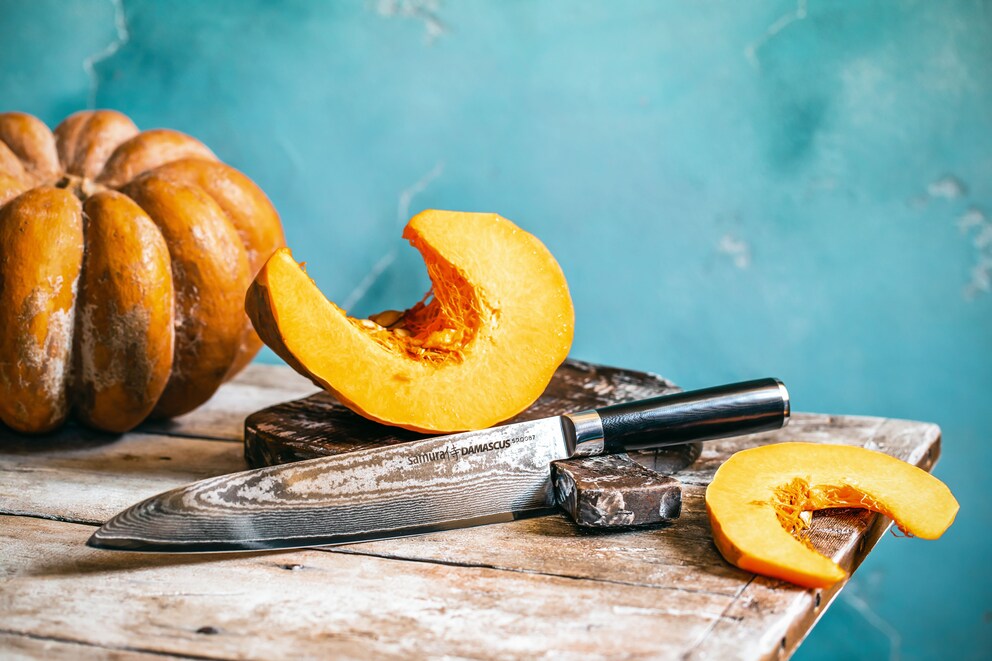 Heavier high-quality knife.
Ergonomic G-10 handle.
67 layers of Damascus steel.
Antimicrobial steel padding.
Bamboo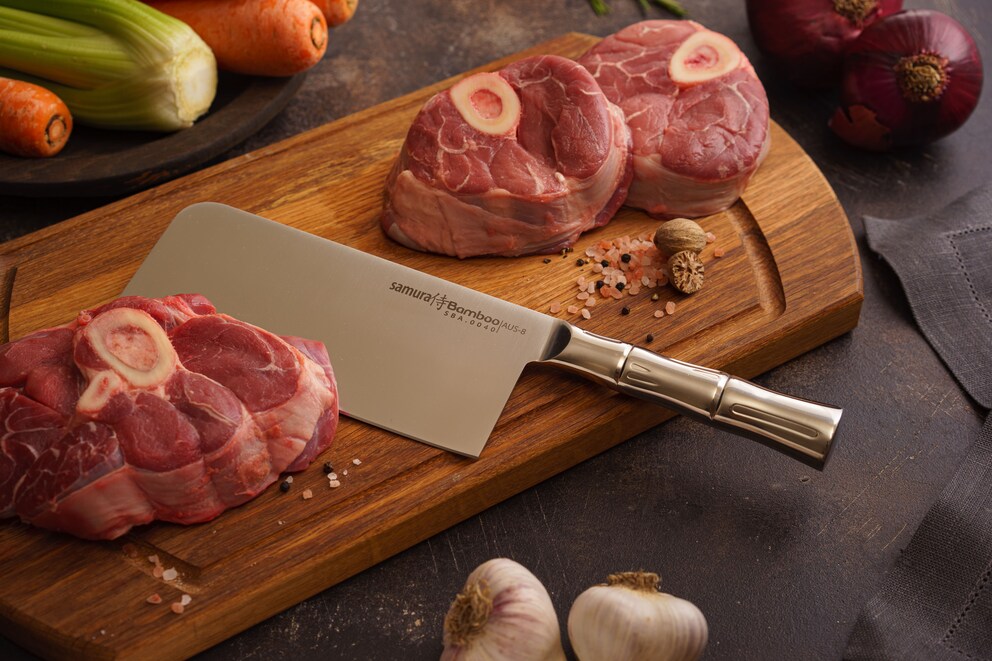 Light knife.
AUS-8 stain-resistant steel.
Bamboo design handles.
Shadow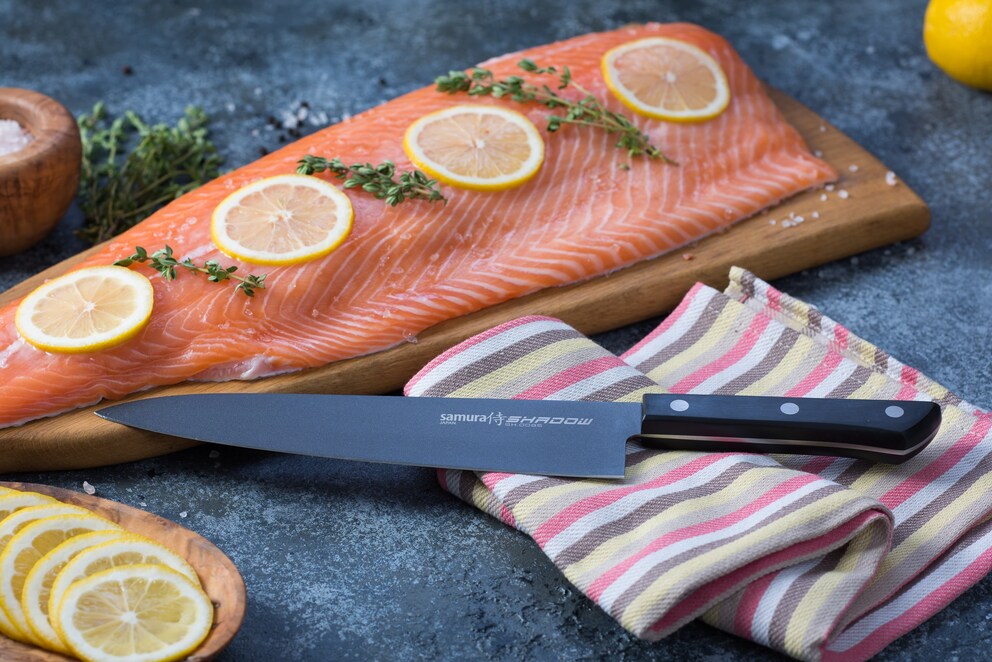 Light knife.
Black nonstick coating.
Sanded by hand.
---



My first port of call at Galaxus was the toy department. Although I still thoroughly enjoy a good parlour game, I'm now in charge of all things kitchen. This means I get to buy pretty plates and quality knives both for work and play.
---
---
---
---
These articles might also interest you