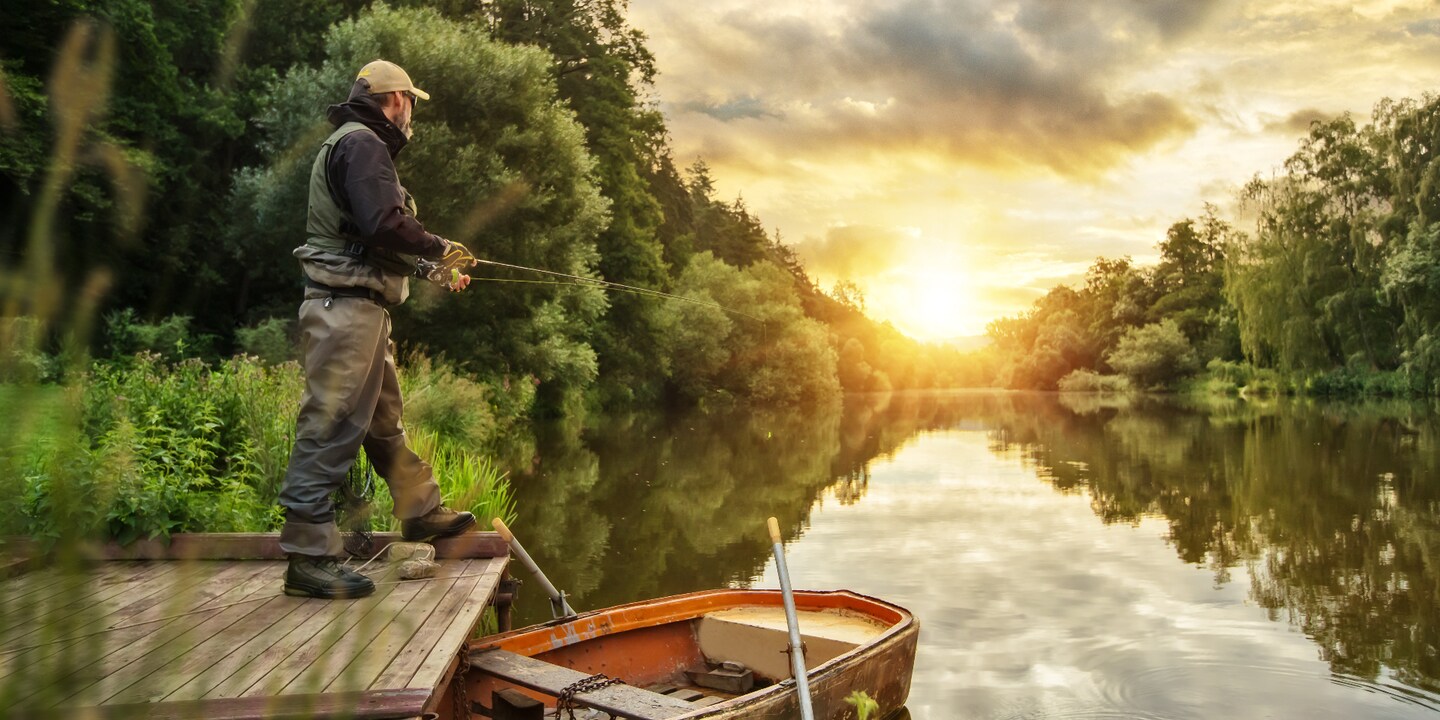 Ready for the big catch?

While ambitious fishing enthusiasts pursue their hobby even in the frosty winter months, most fishing fans don't dust off their equipment until spring. Just in time for the beginning of the trout season, we've expanded our fishing assortment. With products from Abu Garcia, Savage Gear and Jenzi you're well equipped to get the catch of a lifetime.
Abu Garcia
The Swedish company Abu Garcia is a force to be reckoned with in the world of sports fishing. Originally specialising in the manufacturing of taximeters, Abu Garcia produced its first fishing reel in 1941. Since then, their precision fishing reels are used by anglers all around the globe. Due to the continuously high quality standard, the company is on the list of 'Suppliers to the Royal Swedish Court'. This award is given by the Swedish Royal Family to manufacturers who consistently exceed the highest standards of quality and expertise. Meanwhile, the product palette of Abu Garcia has grown vastly. It now includes not only fishing reels, but also bait, rods and various gadgets. If you want to complete or broaden your fishing equipment before the start of the season, you're guaranteed to find something in the wide selection of Abu Garcia.
[Here] (https://www.galaxus.ch/en/brand/abu-garcia-78539) you'll find all products from Abu Garcia.
Savage Gear
The Danish brand Savage Gear has set itself the goal of developing the most realistic looking lures possible, using 3D scan technology to achieve this. As a result, Savage Gear has been the leading company for lures in the fishing community for years with their realistic shapes and proportions. For example, Savage Gear's Craft Cannibal Paddletail lure is modelled after a baby trout smolt and swims in the water, just as the animal would, even at low speeds. Whereas for trout fishing, small crank baits or stick baits are mostly used. The Gravitiy Crank from Savage Gear is ideal for fishing for trout, bass and alike.
[Here] (https://www.galaxus.ch/en/brand/savage-gear-78546) you'll reach all products from Savage Gear.
Jenzi
Jenzi is a family-owned company based in Plüderhausen, Swabia, and is one of the leading suppliers of fishing gear in Europe. Among other things, the company impresses with a good price to performance ratio. The product portfolio includes fishing rods, feed and accessories, and various items perfect for the trout season. The matching trout line for accurate and precise bait guidance is part of their assortment, as well as lifelike imitations of flies, midges and insects.
[Here] (https://www.galaxus.ch/en/brand/jenzi-78544) you'll reach all products from Jenzi.
You can find our complete fishing assortment [here] (https://www.galaxus.ch/en/s3/tag/angeln-1288?tagIds=211).
---

I love to spend my summers at the seaside and my winters in the mountains. The common denominator? My passion for sport.
---
---
These articles might also interest you
Skeleton Loader

Skeleton Loader

Skeleton Loader

Skeleton Loader

Skeleton Loader

Skeleton Loader