Quality undergarments by Calida
Calida is a Swiss company. That's why I'm especially pleased to announce that we now offer a wide range of Calida underwear, pyjamas and loungewear for women, men and children. Here are some highlights.
Click here to see our full Calida range.
Remember your first cuffed pyjama set from Calida? The brand first launched the cut in 1957, and it has since become iconic. Many timeless classics have been added in the meantime, but there's one thing you can always rely on: consistent – or improved – quality. Calida sets the bar high for itself. The brand wants to offer nothing less than the best undergarments. For the Swiss label, this also means that its products are not manufactured at the expense of future generations.
Since its very beginning, Calida has paid attention to high-quality materials and fair production. And the fact that these aren't just empty words becomes clear from some key data: founded in 1941, the brand has remained loyal to its Swiss location, with around 400 people still working at the parent company in Sursee, in the canton of Lucerne. In addition, Calida focuses on quality in terms of materials and production. 85% of its fabrics come from Switzerland, Austria and southern Germany, and 90% of its undergarments are manufactured in-house in Hungary.
Women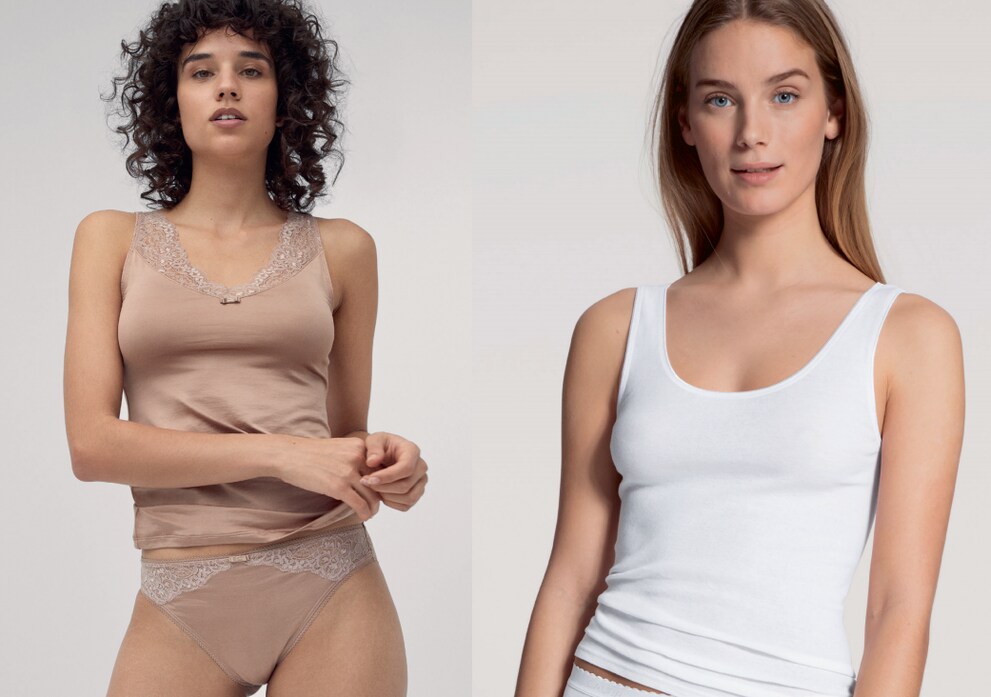 Undershirts
Underwear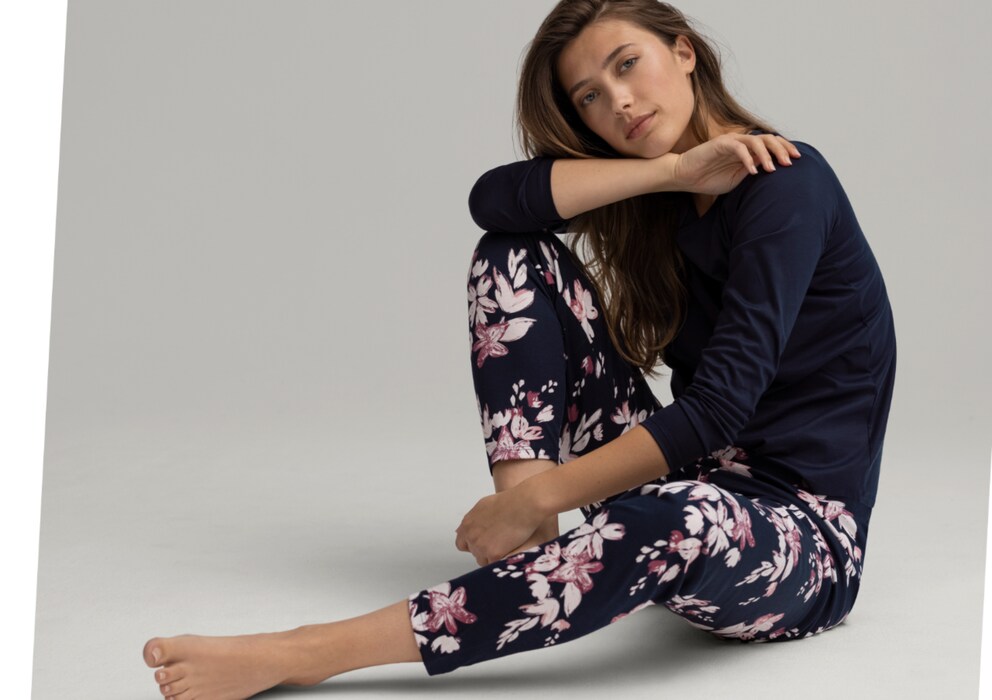 Pyjamas
Further articles
Men
Underwear
Pyjamas
T-shirts
Kids
Pioneer in the field of cradle-to-cradle undergarments
Calida is the first ever undergarment brand to hold the «Made in Green by OekoTex®» certification. The label is awarded according to the strictest social and ecological criteria. Among other things, the label certifies that the textiles are tested for harmful substances. Each product also includes a QR code that allows it to be traced back all the way to the extraction of the raw materials.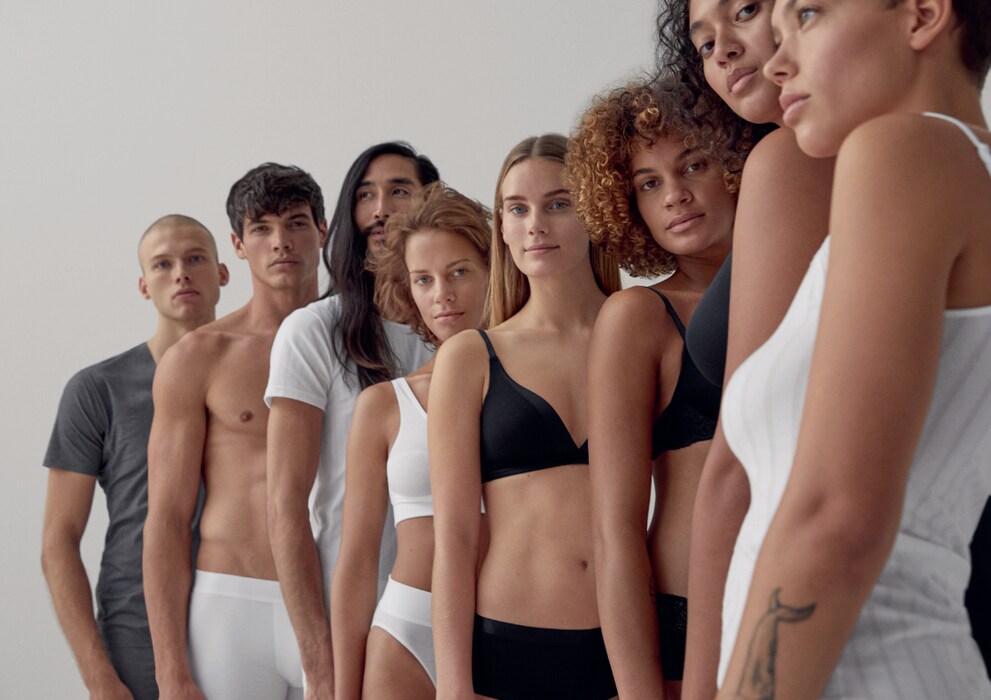 Recently, Calida, as a pioneer in the field of sustainable fashion, has gone one step further and launched a cradle-to-cradle certified line called «100% Nature». What this means is that the products can always be reused within the biological cycle. In this cycle, fibres are decomposed into nutrients that promote new plant growth, and the renewable plants can in turn be made into new garments. The Cradle to Cradle Certified™️ principle is as follows: all components of the certified articles can be returned to the biological cycle after use without producing waste. In contrast to conventional recycling, the quality of the raw materials lasts many product life cycles. Put simply: you can compost cradle-to-cradle items at home.
Click here to see our full Calida range.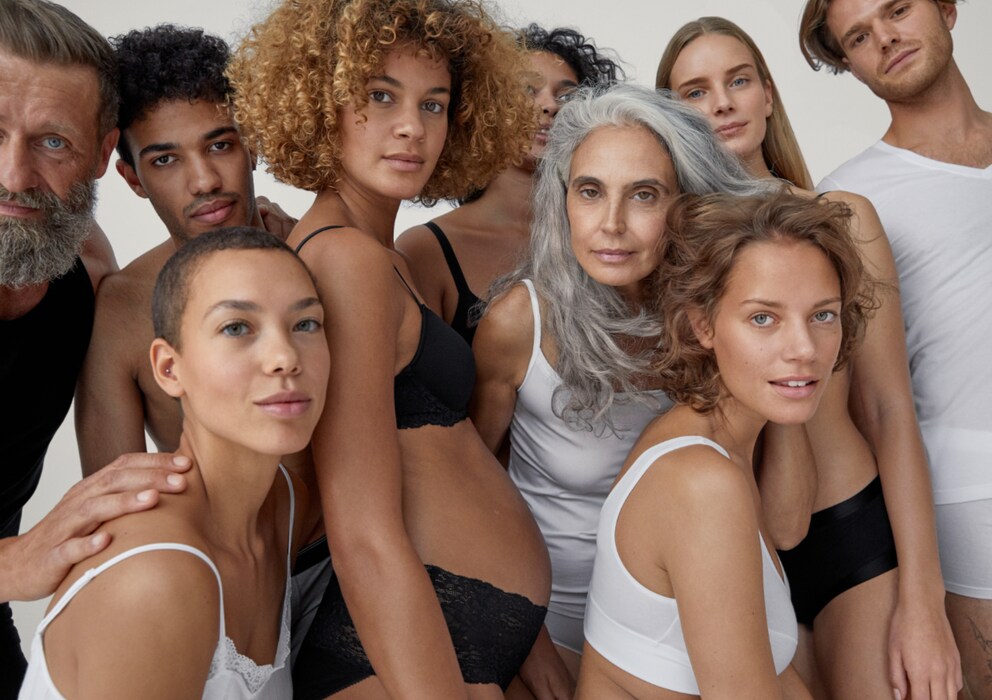 ---

I'm passionate about the warm summer months, pasta and potatoes.
---
---