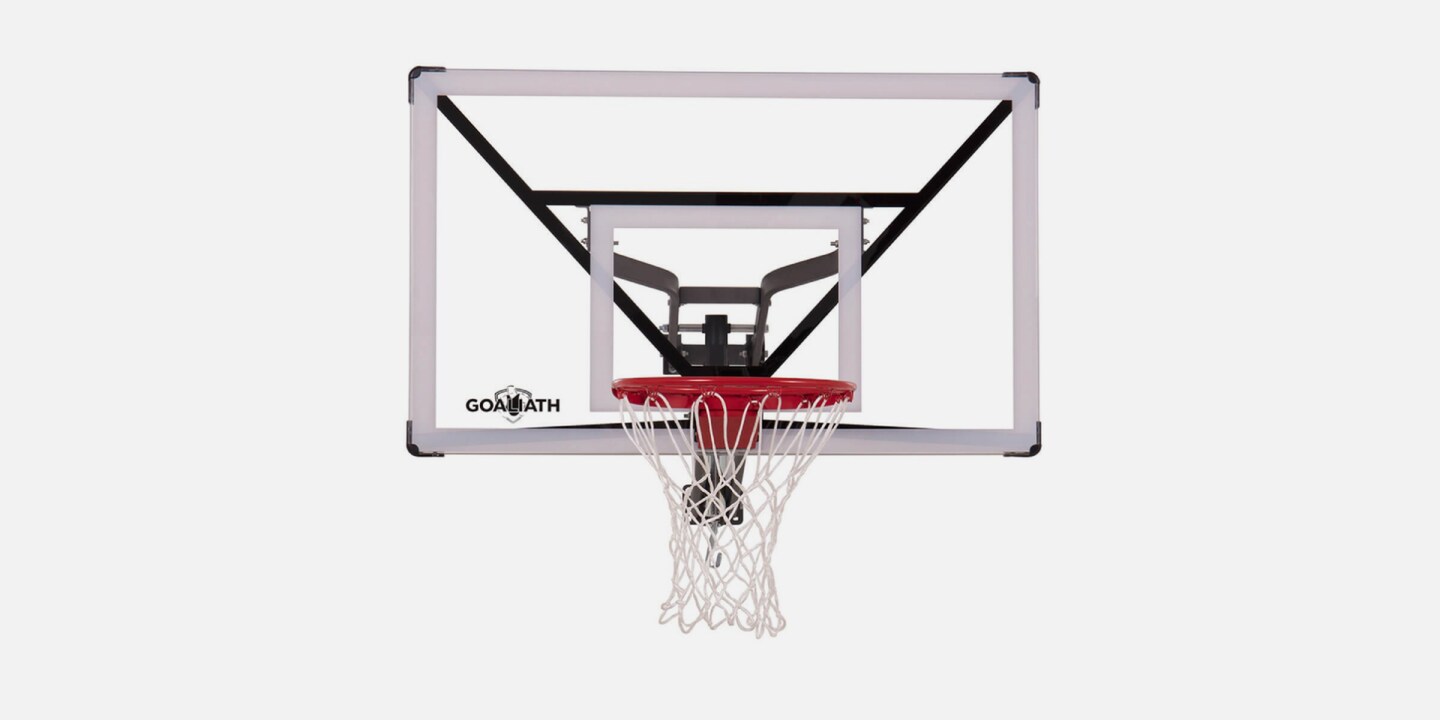 Play like a pro with basketball hoops by Goaliath and Goalrilla

Goaliath and Goalrilla are among the leading manufacturers of basketball hoops in the USA. The new mobile and permanently installed basketball hoops will make the heart of every passionate basketball player beat faster. These high-quality products are suitable for amateurs and pros.
Mobile basketball hoops
If you don't have enough space to install a fixed basketball unit on your property, it's best to opt for a mobile basketball hoop. Quick to set up and easy to transport, these models offer a lot of flexibility. Thanks to the built-in ErgoMove technology, the hoop can be easily wheeled to wherever you want it to be. The base is filled with sand or water, making sure the hoop is mobile and stable at the same time.
Permanent basketball hoops
This is the luxury version of basketball hoops. These basketball facilities are anchored directly into the ground and are therefore very stable. Most models are height-adjustable, so they work for kids and adults of all ages. As with the mobile basketball hoops, it's also possible to play under the hoop with these models. The anchoring system in all models makes it easy to set it up and take it down again.
Accessories
To take your performance to the next level, you'll find useful accessories in our range. A catch net helps you save time, as you don't need to spend time chasing after the balls.
Haven't found what you're looking for? Check out all basketball hoops.
---

I love to spend my summers at the seaside and my winters in the mountains. The common denominator? My passion for sport.
---
---
These articles might also interest you
Skeleton Loader

Skeleton Loader

Skeleton Loader

Skeleton Loader

Skeleton Loader

Skeleton Loader