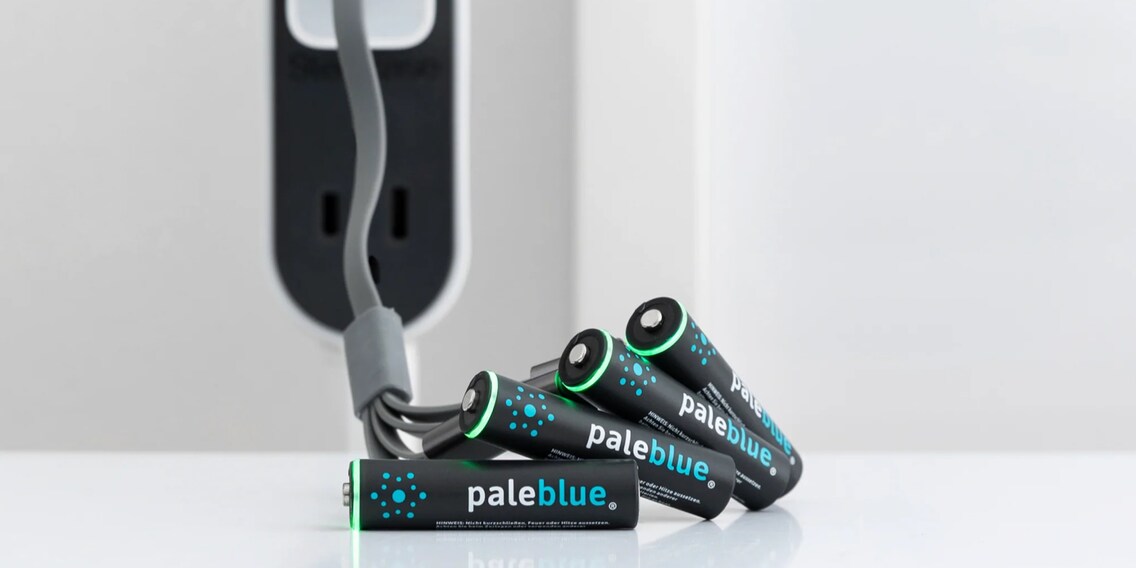 This article was translated automatically.
Pale Blue's batteries are now also available with a USB-C connection
Rechargeable batteries instead of disposable ones - that makes financial sense and saves resources. Pale Blue is a manufacturer that uses batteries into which you plug the charging cable directly. Even USB-C is new.
Pale Blue now offers its rechargeable AA and AAA batteries with a USB-C connection. This means you can charge the small power sources with one of the many USB-C cables you may already have in your house.
I tested the rechargeable batteries based on lithium-ion technology in March 2022 and described my experiences with them here:
In the comments, people complained that a micro-USB connection for the charging cable is absolutely outdated. For me, the usefulness of a product is not determined by whether it has a USB-C or a micro-USB connection. But yes, USB-C has its advantages and has also been legally defined as the standard by the European Union. Fewer different charging cables should save resources.
With the Pale Blue batteries, you can also save time. Here is the list of the most important advantages:
Charging is quite fast with one hour from empty to full. Classic rechargeable batteries need eight hours or more.
The Pale Blue batteries are lighter than comparable rechargeable batteries, for example with NiMh technology.
Instead of a bulky charger, you charge the batteries with a thin cable directly at the socket.
However, Pale Blue batteries are also not the best solution for all applications. They have lower capacity compared to non-rechargeable batteries and therefore deliver high voltage for a shorter time. Therefore, you are better off using other batteries for devices where this is important.
Titelfoto: Pale Blue
---



Journalist since 1997. Stopovers in Franconia (or the Franken region), Lake Constance, Obwalden, Nidwalden and Zurich. Father since 2014. Expert in editorial organisation and motivation. Focus on sustainability, home office tools, beautiful things for the home, creative toys and sports equipment. 
---
---
These articles might also interest you
Skeleton Loader

Skeleton Loader

Skeleton Loader

Skeleton Loader

Skeleton Loader

Skeleton Loader