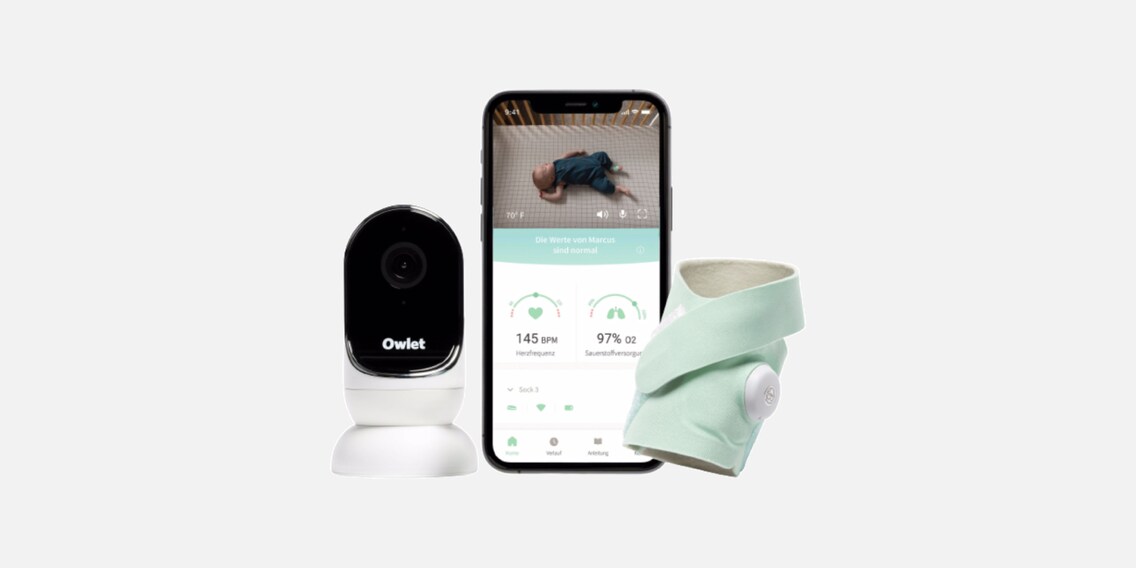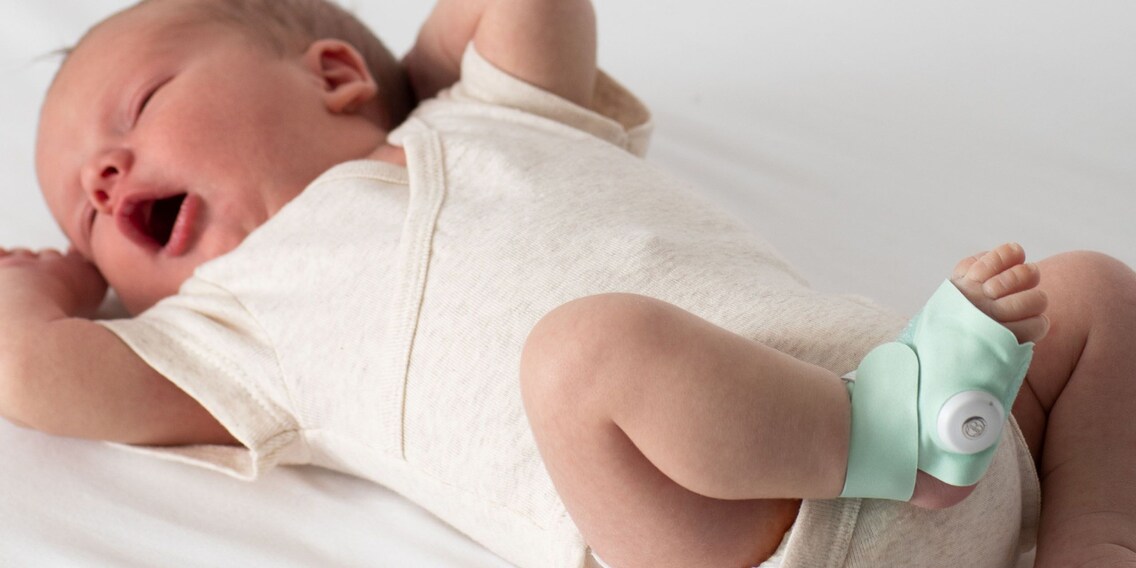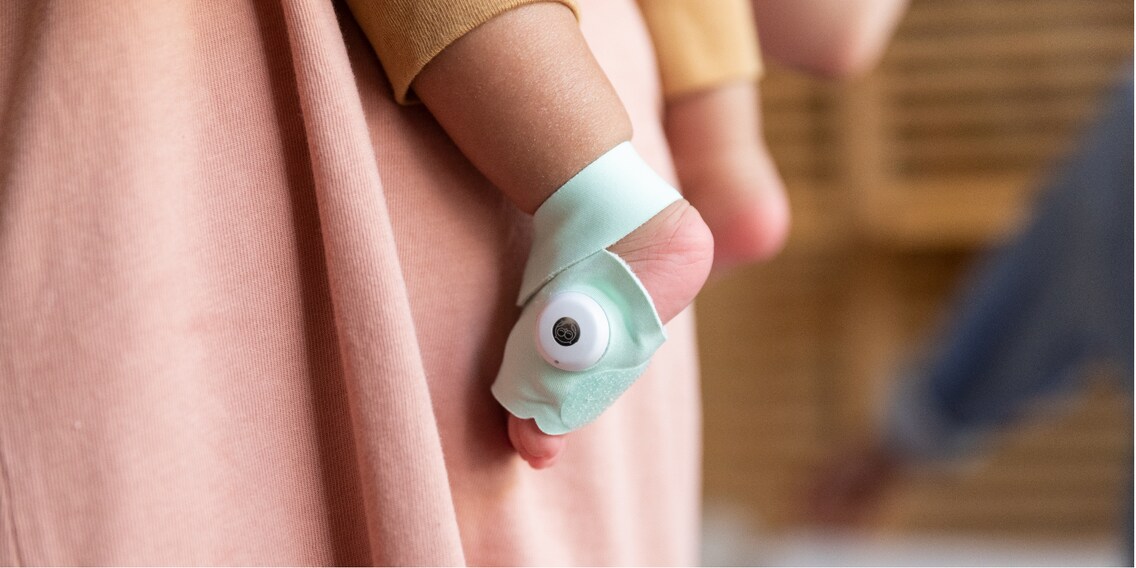 Owlet – the smart sock that monitors your baby's sleep
This smart sock tracks your infant's heart rate, oxygen levels and sleeping patterns. In addition, the sock is combinable with the Owlet baby monitor, giving you peace of mind around the clock.
To help you relax while your baby sleeps, Owlet has put new baby monitoring technologies into a smart sock. Owlet has been successful in the US since 2013 and is now coming to Europe.
Owlet Smart Sock
Owlet Smart Sock monitors your baby while they sleep. The sock works together with its base station and provides additional information via the Owlet app. Track your infant's oxygen levels, heart rate and sleeping habits to get all the information about your baby's well-being. Owlet technology notifies you when the values deviate from the preset ranges. What's more, you can monitor the number of hours your baby slept and the quality of sleep. Four socks are included. They fit babies from 0 to 18 months.
Owlet Cam or Owlet Monitor Duo?
Owlet not only does socks, it also does cameras. The Owlet Cam delivers 1080p HD-quality video, including night vision and intercom. This is sent to your smartphone over a secure, encrypted Wi-Fi connection. In other words, only people selected by you (maximum four) can access the videos from the cam. The Owlet camera also has a room temperature sensor and 4× zoom. This set comes with cable covers so little hands can't get to them.
Want the sock and the camera? Then Owlet Monitor Do is for you.
The Owlet app is free for download in the App Store or Google Play Store. The app requires iOS 13 or higher and Android 7.0 or higher.
---



I love travelling and getting to know new countries and cultures. Of course, trying local foods is a must when I'm abroad. When I'm at home, I enjoy spending time with my friends and family and playing the board game Brändi Dog. *and yes I admit it, I am very bad at losing. As a new aunt, I like shopping gifts for my nephew. My favourite gifts are things parents would never get their kids😊.

My life motto: stay curious and learn something new every day. 
---
---
These articles might also interest you
Skeleton Loader

Skeleton Loader

Skeleton Loader

Skeleton Loader

Skeleton Loader

Skeleton Loader