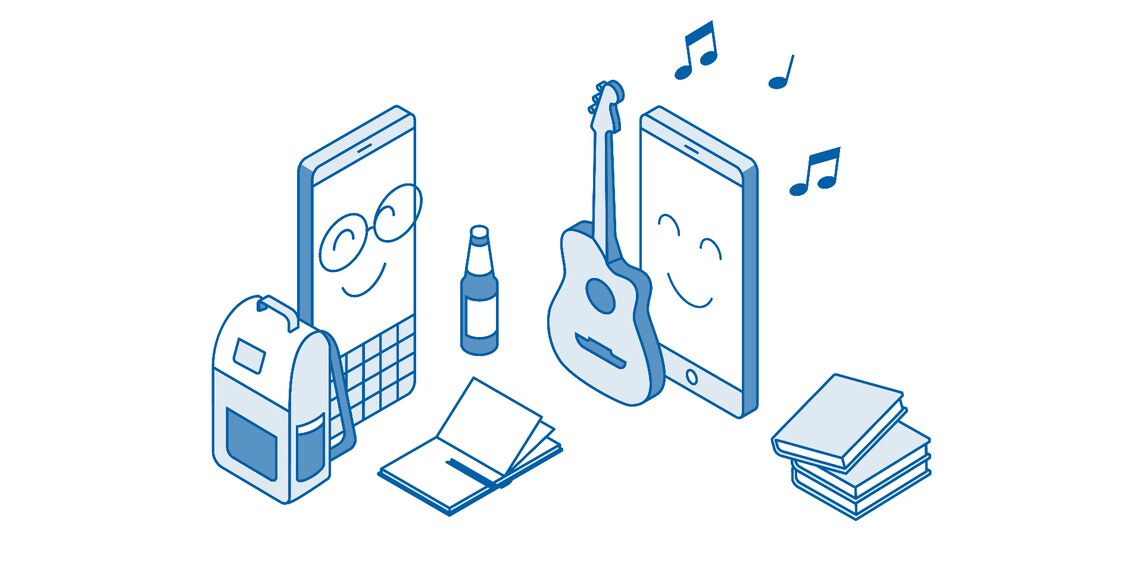 Our digitec connect mobile subscription, now for students at only 12.– per month
We're now offering digitec connect for all students with a SWITCH edu-ID. This way you can benefit from a preferential 12.– basic fee. And for 20.–, there's even unlimited data in Switzerland included.
A fair few students from different universities or colleges now have a SWITCH edu-ID. This gives you a personal digital identity, allowing you to log in to different platforms, for example to register for the new semester. You can now also log into digitec connect with your SWITCH edu-ID and automatically benefit from our preferential student price.
What does our student mobile subscription offer?
Our subscription is and remains flexible. With us, you only pay for what you need. You can cancel at any time at the end of the following month, even immediately in the first month. Here are only some of the costs and benefits of our subscription:
12.– instead of 25.– base fee per month.
3 GB of mobile data in Switzerland.
Per additional GB in Switzerland, you pay 2.– (instead of 6.–) up to a maximum of 7 GB.
After 7 GB, benefit from unlimited data in Switzerland for 20.– instead of 49.– per month.
1 GB of roaming per month in the EU/USA.
Unlimited calls and SMS in Switzerland (excluding value-added services).
MultiSIM and 5G can be added optionally.
Get more included data with the Family + Friends option.
Payment by credit card or TWINT available.
Full use of the Sunrise network without data loss.
Our student plan is valid for the foreseeable future and isn't a limited-time offer.
How to benefit from the offer?
Register at connect.digitec.ch. Port your existing number or request a new one. We'll make sure to cancel your existing subscription. After that, your digitec connect SIM card will be sent to your home or you can use the eSIM. To benefit from the student offer, select the menu item «Connect with company/organisation or as a student» in the upper right corner of your cockpit. Log in with your SWITCH edu-ID and benefit immediately from the discounted conditions. You can cancel at any time at the end of the following month.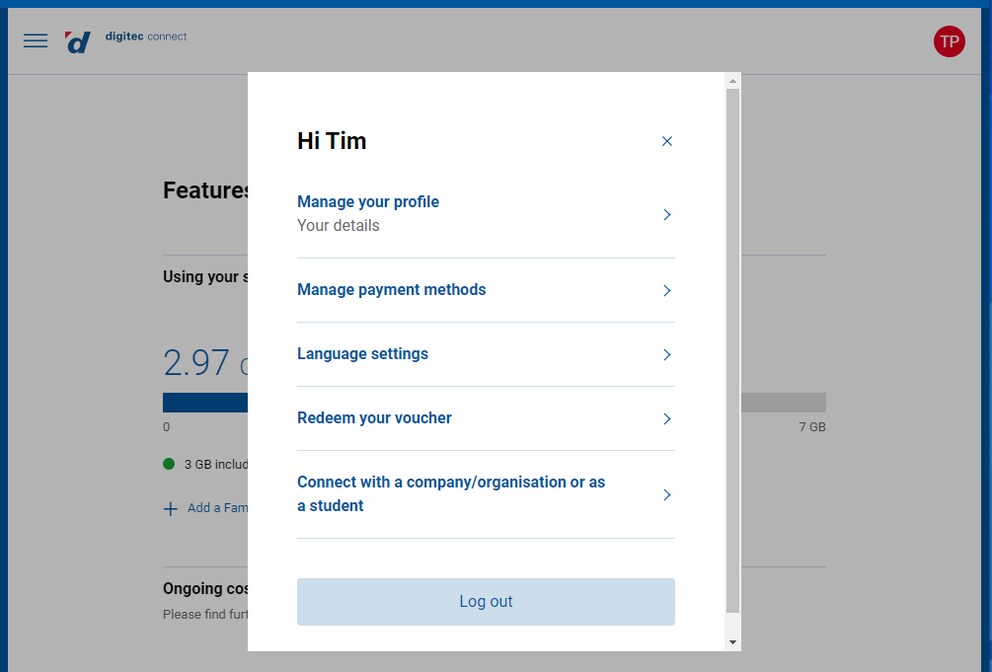 Unlimited data with the Family + Friends option
Our subscription offers the decisive advantage of a Family + Friends option. This gives you the opportunity to add further digitec connect subscriptions for family members, friends, fellow students or even neighbours to your customer account. For each additional subscription in your family, everyone benefits from 1 GB more data in Switzerland per month. As always in life: you'll get 7 GB of unlimited data in Switzerland. Which means that five of you can surf without restriction in Switzerland – for 12.– per month and person. Only the account administrator needs the SWITCH edu-ID, Family + Friends members automatically benefit from the same preferential price even without SWITCH edu-ID.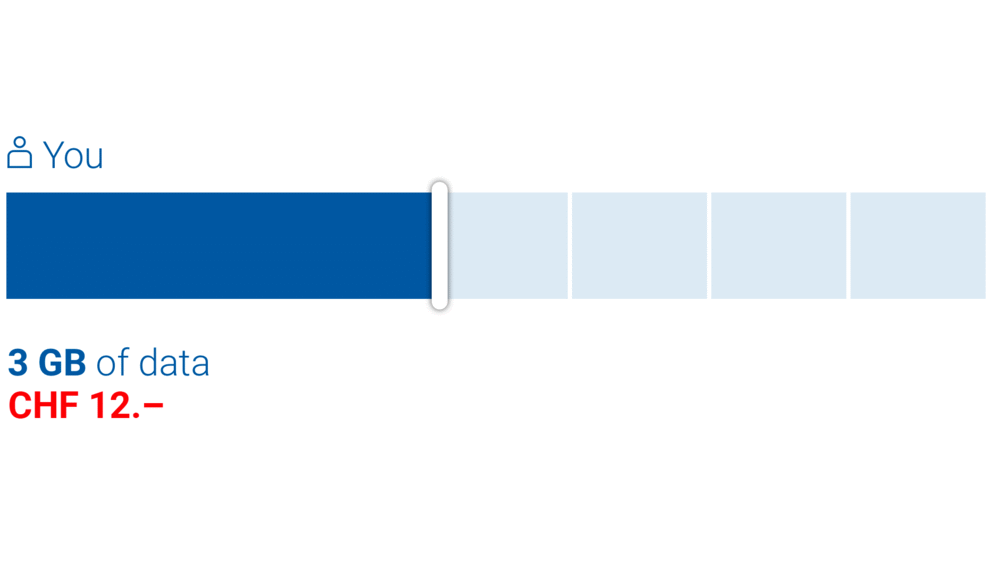 For example, if there are three of you, then each of you has 5 GB of data in Switzerland included in the 12.– basic monthly fee. If you need more data, you can add another 2 GB for 4.– (2 × 2.–). After that, you can surf unlimited in Switzerland for 16.– per month.
The most important facts about the Family + Friends option:
You can have a maximum of 5 subscriptions in your account.
Each subscription includes 1 GB more data per additional subscription.
Together, the five of you will benefit from unlimited national data for a monthly base fee of just CHF 12.– per person.
The costs are charged to the credit card or TWINT account of the account manager.
You can decide for yourself whether you want to pay all the bills or whether each member wants to pay their own bill.
Any questions or feedback? How do you like digitec connect? Thanks for letting us know what you think! Join the digitec connect community exchange here.
Don't miss any digitec connect news and promotions
Follow my author profile and you'll be notified about any digitec connect news and promotions. We're continuously improving our subscription and offer regular promotions, even for existing customers. Don't miss out!
---
Almost anything can fascinate me, I'm always open to new experiences. That's why I'm in exactly the right place, discovering and exploring new and wonderful products and communities every single day.
---
---
These articles might also interest you