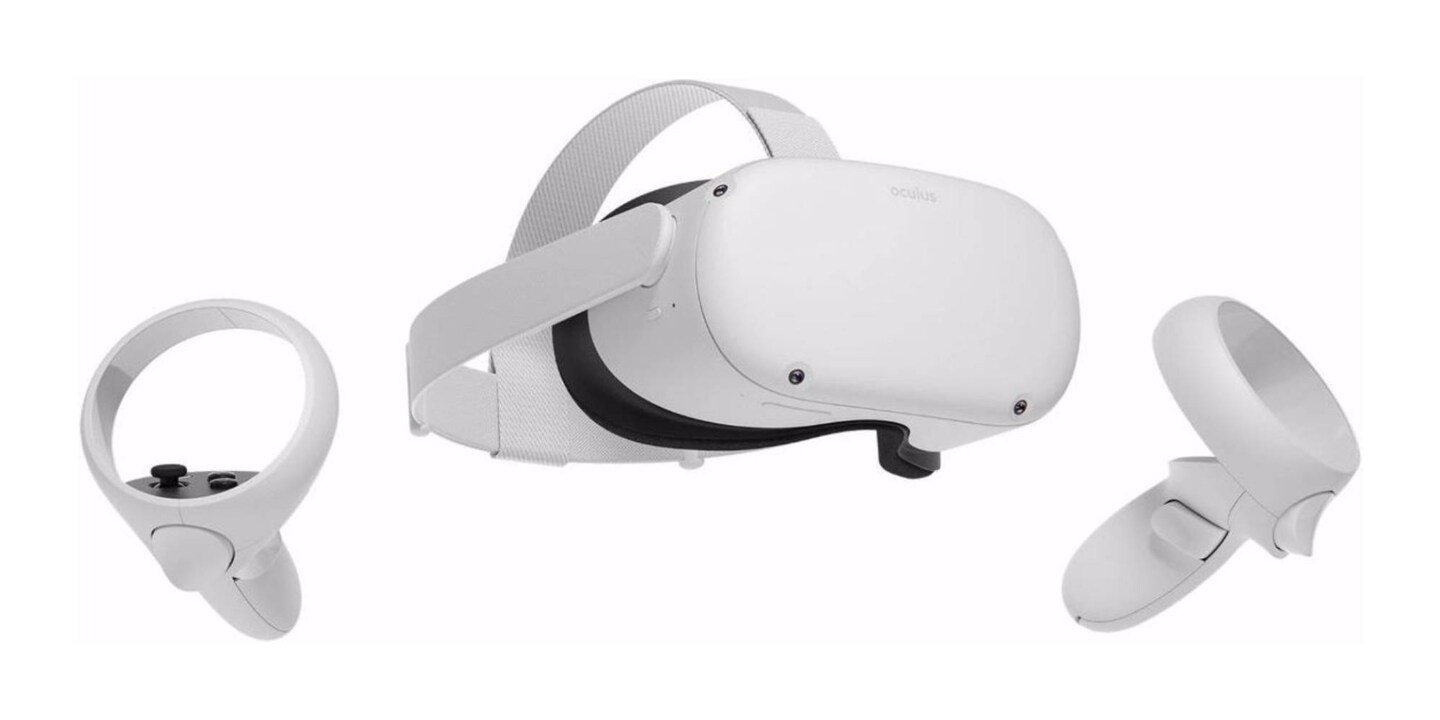 Now with double the memory: Oculus Quest 2 128 GB VR headset – order now!
Oculus Quest 2 now boasts 128 GB instead of 64 GB. Twice the memory means twice the fun playing your favourite games. Dive into virtual worlds including «Star Wars» and «Jurassic World» or discover 3D videos on «YouTube VR». The VR goggles with 128 GB are now ready for order.
Last autumn, the Oculus Quest 2 wireless VR headset debuted in two versions. Namely with 64 GB and 256 GB of built-in storage. Now the headset's getting an update and the Quest 2 with 128 GB of memory is replacing the old 64 GB model – all within the same price range.
The first delivery of the Oculus Quest headset with 128 GB is winging its way over to us. It's ready for order now and should be in your letterbox or ready for collection next week. More information on the 256 GB version is coming soon.
Update on the Quest 2 with 256 GB and facial interface set
Based on customer feedback regarding skin irritation caused by the facial interface set, Oculus decided to issue a voluntary recall at the end of July 2021. We've followed suit and returned our Fit Pack facial interface sets and the Oculus Quest 2 256 GB with padded headset interfaces.
The new Fit Packs and 256 GB Oculus Quest 2 with silicone covers are expected to arrive in early September. The new Quest 2 256 GB is now back on sale, shipping mid-September 2021.
The new Quest 2 128 GB is not affected and already features the new silicone cover. If you own an Oculus Quest 2 with a foam facial interface and would like to replace it, you can do this for free directly through Oculus.
Facts and figures about Oculus Quest 2
Easy setup, fast performance and a broad range of games and apps. The Quest 2 is one of our most popular VR headsets. What's in the box?
Key specs
All-in-one VR headset without – no PC, console or cables necessary (except for charging)
Snapdragon XR2 processor for more speed
Display with 1 832 × 1 920 p resolution per eye
6 GB instead of 4 GB as in the predecessor
Smoother images thanks to an increased refresh rate from 72 Hz to 90 Hz
New ergonomic touch controller
Ethereal 3D surround audio
Lightweight at 503 g – that's 70 g less than the previous model
Installation and scope of delivery
You need a Facebook account to set up your Quest
Open the box, install the app on your smartphone and off you go
Wireless Internet access required
Live broadcast to the Oculus app or a compatible TV
Included are the VR headset, 2 touch controllers, charging cable, 2 AA batteries, power supply and glasses spacer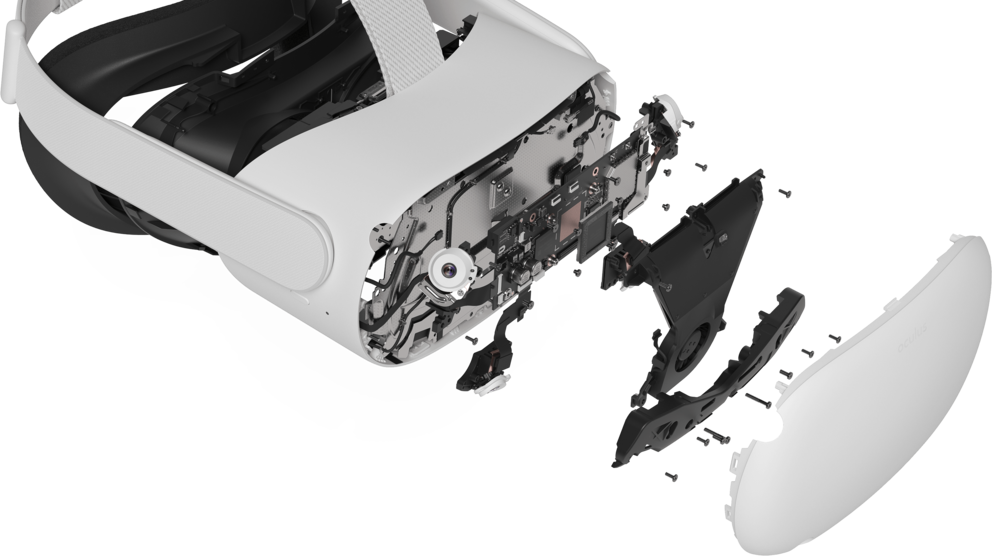 Matching accessories and bundles
Protective carrying case for the Quest 2 headset, controller, charging cable and power supply
Elite strap for the best possible fit
Link cable for the VR headset (5 m)
Silicone facial Interface with two face pads and light blockers
---

Passionate about football – beer in hand after a win. Love cycling and am a dedicated dog-lover. I speak my mind, love interacting with others and am always excited to learn new things.
---
---
---