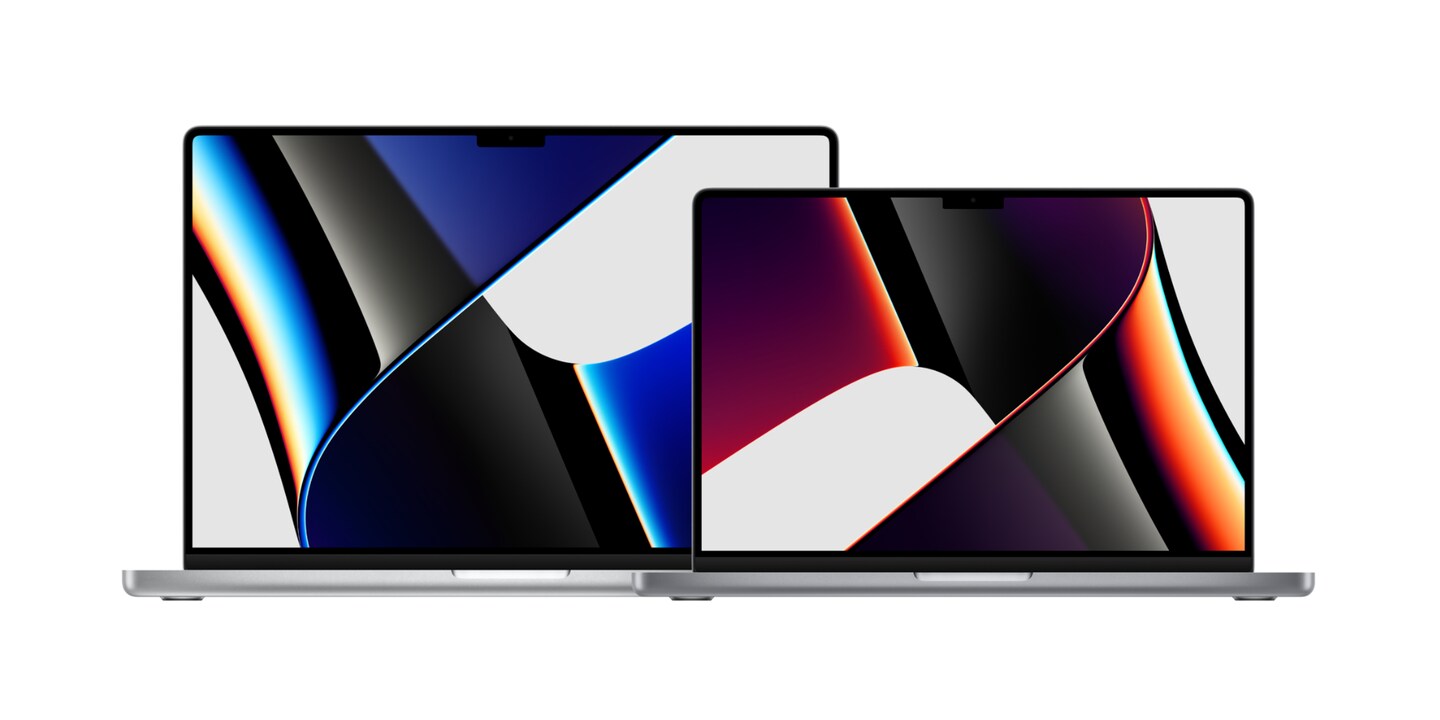 Now available: The new 14- and 16-inch MacBook Pro with M1 Pro and M1 Max
Apple fans rejoice! In addition to the new MacBook Pro, Apple has launched two new M1 chips that are supposed to take performance to a whole new level.
Base models are now available.
You can now order the new MacBook Pro in two sizes (14 or 16 inches) as well as in the two colours that have been announced, namely Space Grey and Silver. The MacBook Pros come equipped with the new M1 Pro and M1 Max chips.
You can choose between 16 GB or 32 GB of RAM. The 32 GB model is equipped with the particularly powerful M1 Max chip. Even compared to the new and improved M1 Pro chip, the M1 Max offers twice as fast graphics processing. The 14-inch model comes with an 8- or 10-core CPU as well as a 14- or 16-core GPU. The 16-inch model, on the other hand, features a 10-core CPU as well as a 16- or 32-core GPU.
The design has also changed – the bezels are thinner and the display is slimmer. Further improvements have been made in terms of battery life, audio, the display and camera.
The MacBook Pro starts at 2,199 francs. Click here to see further configurations.
14-inch models
M1 Pro, 8-core CPU, 14-core GPU
M1 Pro, 10-core CPU, 16-core GPU
16-inch models
M1 Pro, 10-core CPU, 16-core GPU
M1 Max, 10-core CPU, 32-core GPU
Click here to see further configurations.
Check out the following article for more information on the new MacBook Pro:
News + TrendsComputing

Macbook Pro M1 2021: the Pro notebook is getting a notch
Would you like to benefit from trade-in options?
Apple devices are sturdy and usually keep their value for many years. Because of the high residual value, you'll benefit from overall savings when you trade in your old Mac for a new one at the end of its useful life.
Together with Apple Financial Services, we offer companies the option of flexible use of Mac devices. During the usage period, you pay a predefined amount and at the end of the term, you can easily exchange the device for a new one. Flexibility is important to us, so you get to customise your financing model and terms of use.
Want to learn more?
Would you like to test the MacBook Air for your company and receive a customised offer? Contact our B2B team directly at AppleB2B@digitec.ch. Our customer advisers are ready to take your call at 044 575 96 00.
---
I thrive in places where nothing stands still. New products, trends and technologies excite me. I'm constantly on the lookout for new challenges. My job lets me keep my finger on the pulse and provides me with the dynamic environment I crave. Outside the digital world, I enjoy running through nature, exploring the world or expressing my creative side by painting, .
---
---
---
These articles might also interest you
Skeleton Loader

Skeleton Loader

Skeleton Loader

Skeleton Loader

Skeleton Loader

Skeleton Loader