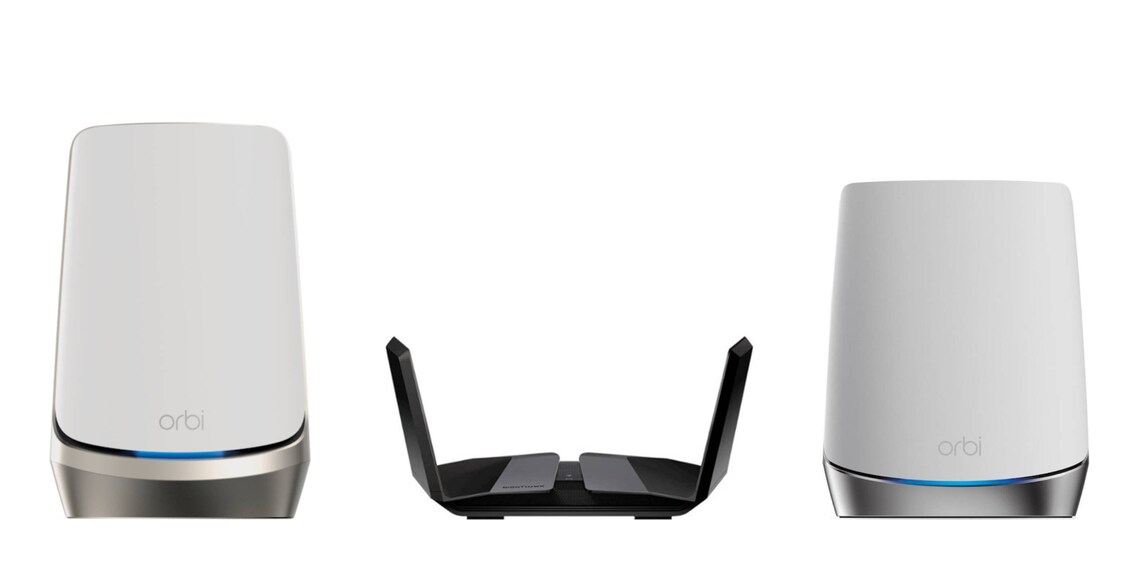 New Wi-Fi 6E WLAN mesh systems from Netgear are now available from us

Translation:
machine translated
With Netgear's new mesh system, you'll get your home ready for the new generation of endpoints that support the Wi-Fi 6E standard.
RBKE960
Netgear introduces the industry's first quad-band Wi-Fi 6E routers and satellites with the RBKE960 mesh system. Orbi offers quad-band with dedicated WLAN connections and a 10 Gigabit Internet port ultra-fast speeds and tremendous device capacity. With combined WLAN speeds of up to 10.8 Gbps over up to 600m², you'll enjoy an immersive WLAN experience.
In addition to the mesh system that includes the router and two satellites, you'll also find additional satellites for even greater coverage.
NBK752
Don't have a fiber connection in your neighborhood? With the NBK752 mesh system, you can get fast Internet via 5G in your own four walls.
RAXE500
As a stand-alone solution, the RAXE500 router gives you up to 175m² of Wi-Fi 6E coverage for smooth streaming, VR gaming, and video conferencing.
Not what you're looking for? Check out Netgear's full lineuphere.
---



I use my feet or wheels when I'm in the forest. At digitec, I use network components and servers to get things moving.
---
---