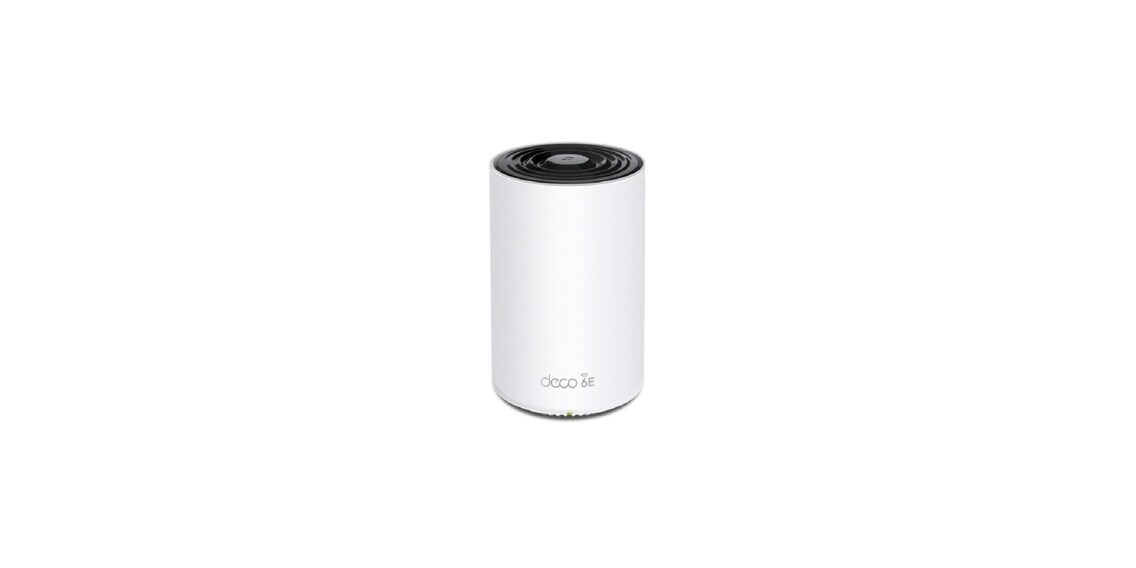 New Wi-Fi 6E router and network card from TP-Link available from us

Translation:
machine translated
With the new router "Deco XE75" and the network card "Archer TXE75E", TP-Link brings new possibilities to enter the world of Wi-Fi 6E. With these devices you can make your network future-proof and fast. In addition to the product presentation, we will also show you the advantages of Wi-Fi 6E compared to the older standards.
Deco XE75
The Deco XE75 is TP-Link's first Wi-Fi 6E mesh system for home users. By integrating the 6 GHz band, it provides three additional 160 MHz channels in the network. This allows you to integrate up to 200 end devices across all three available bands - with transmission speeds of up to 5,400 Mbps.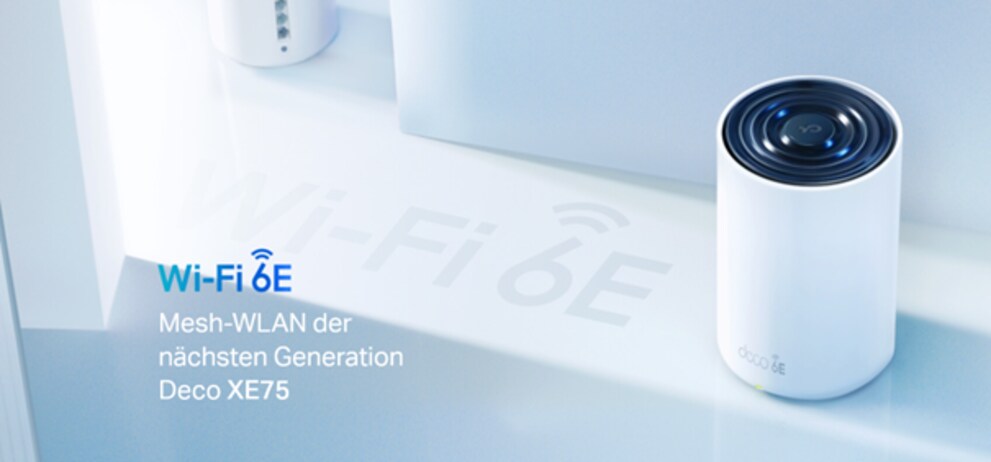 Wi-Fi 6E throughout the home
The Deco XE75 covers up to 510 square metres with two stations deployed. Dead spots and zones with poor reception are thus minimised. With three Deco stations, the covered area can be extended up to 690 square metres. The AI-controlled mesh unites the entire network under one name and password and automatically switches to the best connection as you move from room to room with your end device.
Setup and security
Networks created by the Deco XE75 are protected by HomeShield, a security service that provides real-time IoT protection, parental controls, a home network scanner and comprehensive reports and statistics on home network usage, among other features. Setting up the mesh network with the Deco XE75 is easy with the Deco app: this is installed on the smartphone or tablet and then guides the user step by step through the setup. The app also serves as a control centre for managing the network, from which, for example, access rights, user profiles, parental controls and reports can be set and accessed remotely.
Archer TXE75E
Archer TXE75E connects your PC to the newly opened 6GHz band and uses the full potential of your Wi-Fi 6E router. This opens up streaming in the 6GHz band, which is exclusive to Wi-Fi 6E devices. This prevents speed degradation or interference from other devices. The Archer TXE75E provides fast Wi-Fi reception through a combination of OFDMA and MU-MIMO. This ensures the efficiency of your PC's Wi-Fi connection by allowing more devices to communicate with your router at the same time, rather than waiting in turn for data.
Click here for the full TP-Link range.
What is Wi-Fi 6E?
Wi-Fi 6E is the extension of Wi-Fi 6 to the 6 GHz band. This means that Wi-Fi 6E is based on the same standard as its predecessor, but can draw on an expanded spectrum. The new 6GHz band extends from 5.925 GHz to 6.425 GHz and offers an additional spectrum of up to 500 MHz, which is why there is less overlapping and interference. Access to the 6 GHz frequencies brings more bandwidth, faster speeds and lower latency, opening up resources for future innovations such as AR/VR, 8K streaming and more. Wi-Fi 6E over 6 GHz makes WLAN connections more stable than before. On the one hand, there are far fewer interference factors in this band, as the available spectrum for WLAN has been almost doubled and there are hardly any devices on the move here, on the other hand, the data throughput increases and the latency times are reduced. The new WLAN standard is therefore ideal for applications such as gaming and augmented reality. The new frequency ensures that you can better use the high speeds on the internet.
---



I use my feet or wheels when I'm in the forest. At digitec, I use network components and servers to get things moving.
---
---