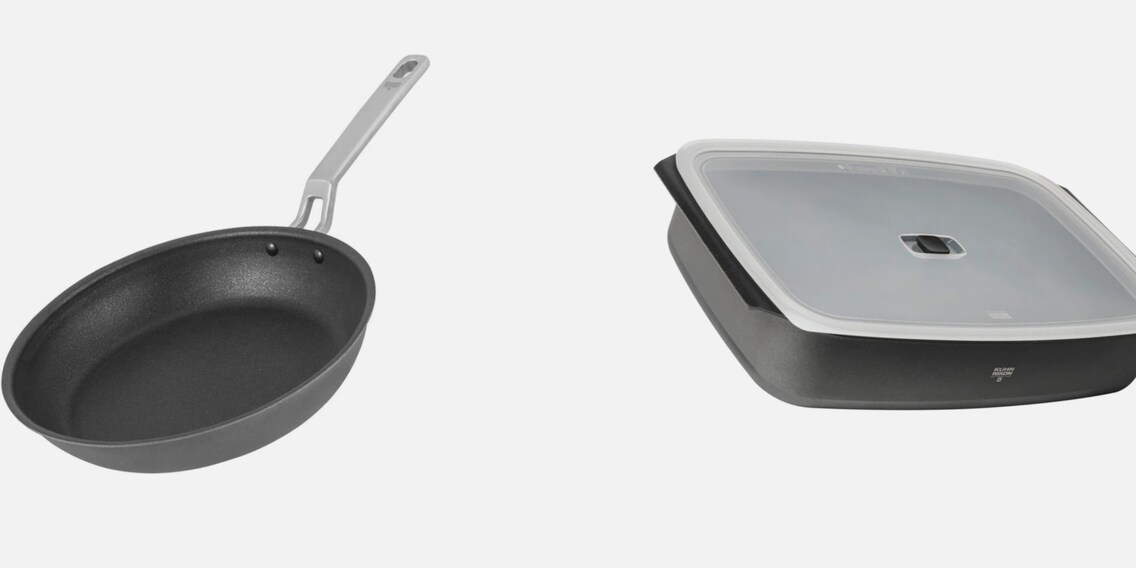 New frying pans and baking dishes from Kuhn Rikon
Translation:
machine translated
Kuhn Rikon is adding some products to the New Life Recycling line. The pans and bakeware are made from 100% recycled aluminium and are manufactured in Europe.
New Life Pro Recycled Oven Moulds
With their sturdy plastic lids, which are also suitable for refrigerators and freezers, the oven dishes are ideal for eating lasagne tomorrow.
New Life Pro Recycled Oven Pans
The oven dishes are made from recycled aluminium and have a triple non-stick coating. This eliminates the need for greasing and makes cleaning very easy.
New Life Recycled Frying Pans
This range of frying pans is made in Switzerland. It is suitable for induction and available in various sizes.
New Life Pro Recycled Frying Pans
On the New Life Pro frying pans, the handle is made of stainless steel and is ovenproof up to 240°C. Attention: will get hot, of course.
---



My first port of call at Galaxus was the toy department. Although I still thoroughly enjoy a good parlour game, I'm now in charge of all things kitchen. This means I get to buy pretty plates and quality knives both for work and play.
---
---
These articles might also interest you