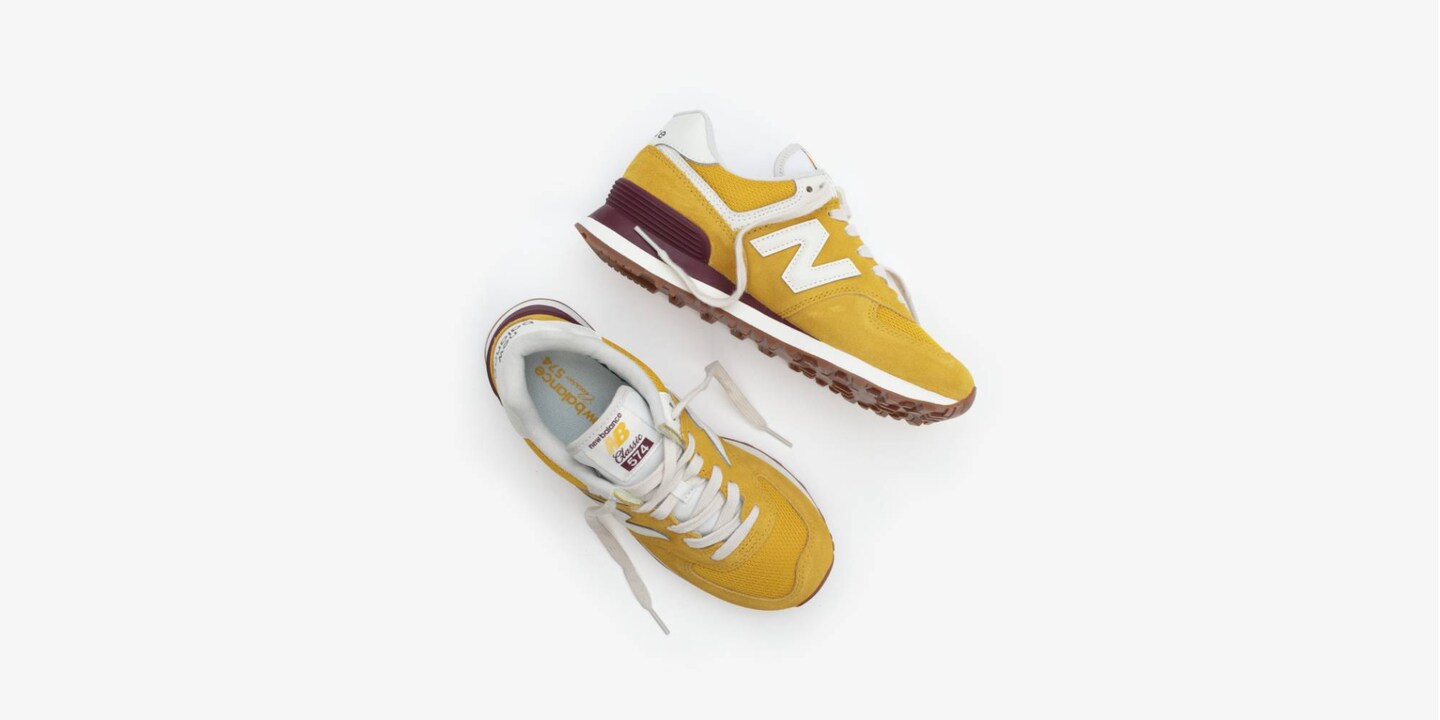 New Balance offers new sneakers and running shoes.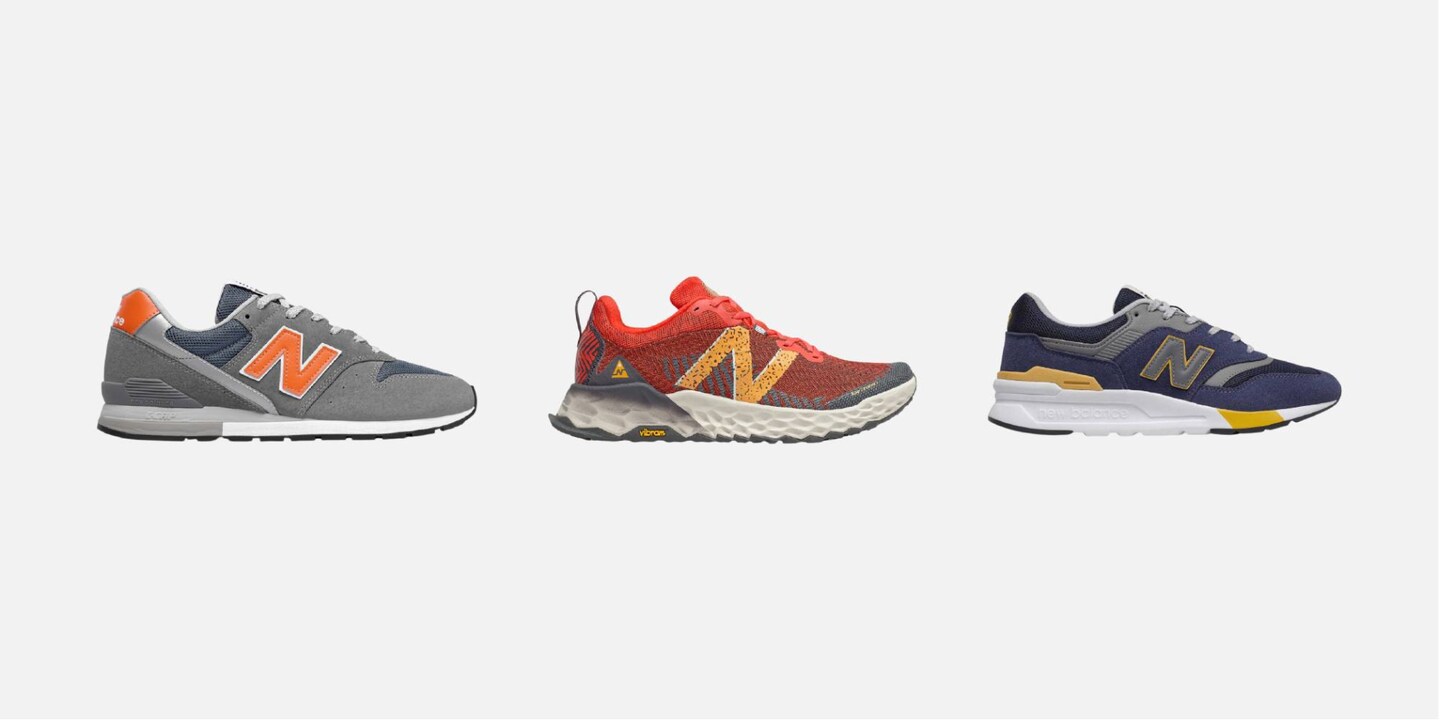 Contrasting colours are particularly suitable in spring and summer.
One of the trail running models from the Fresh Foam range.
New arrivals by New Balance
Contrary to their name, New Balance have been a strong player in the sneaker market for quite some time. Their product portfolio is constantly evolving, and they now offer a range of sneakers that appeal to vintage lovers, running fanatics and style icons alike.
997 and 997H
The 997 is an evergreen that almost deserves cult status. Over the years, it's been reinterpreted again and again and has been available in countless colours, shapes and designs. The 997H is its young, wild sidekick. It has a fresh design, but still shares that typical New Balance design that's straight out of the '90s and boasts a thick foam sole that cushions every step you take.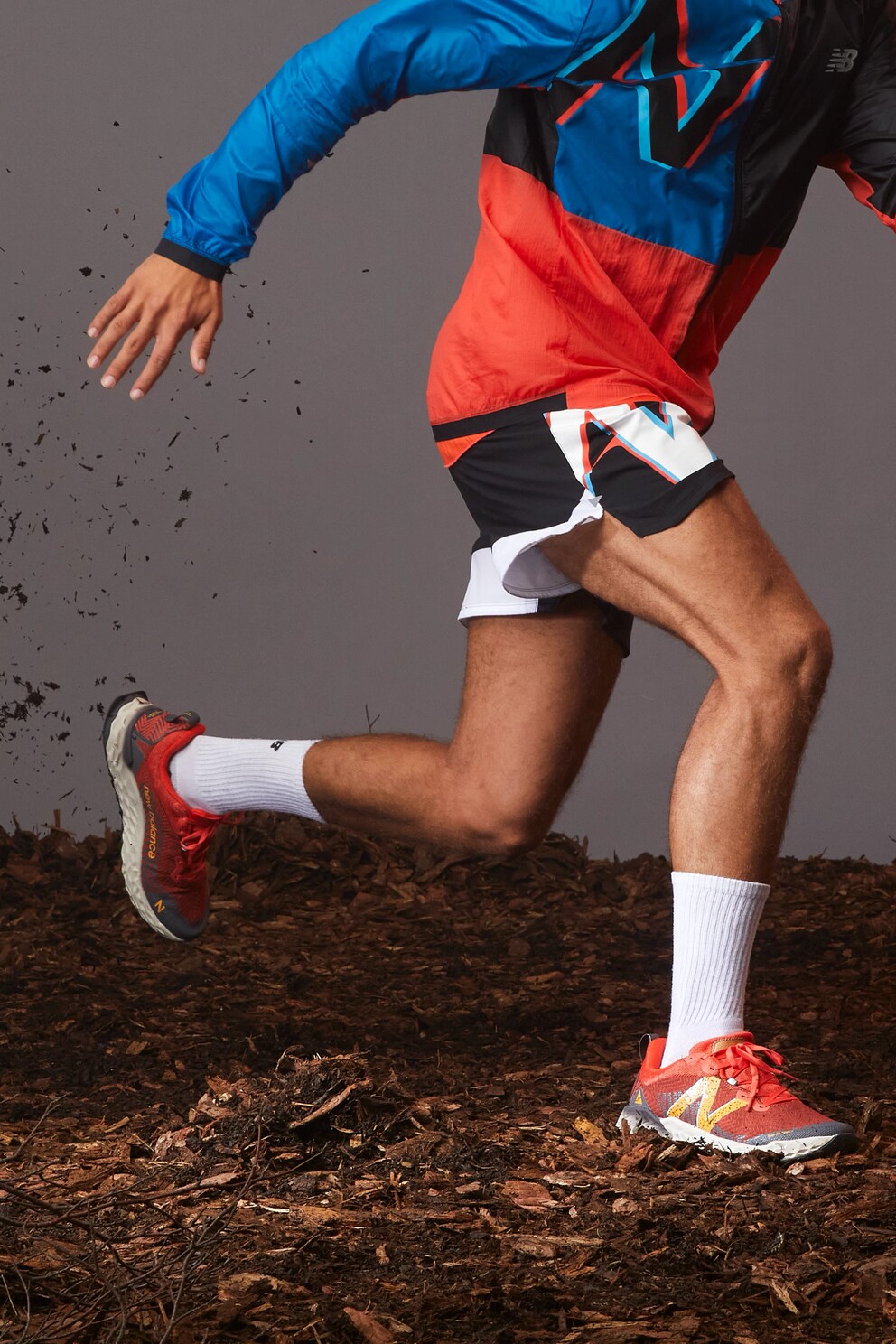 Fresh Foam
The Fresh Foam models are the newest additions to the New Balance running shoe lineup. They're available for asphalt or for trail running. Designed to be comfortable, these runners are durable and very light. While a foam midsole provides a smooth running experience without loss of traction, another layer of responsive foam creates a soft footbed for an extra comfortable running experience. Adaptable, breathable jacquard mesh leaves enough room for all toes to transfer the power from the legs to the ground without being too tight. This reduces the risk of misalignment and corns. To provide support, the Fresh Foam features a heel design that hugs the back of the foot and helps guide the movement of your feet.
Other new arrivals
Here's a fun fact: The classic model, the 574 was born in 1988 from the idea of combining a street shoe with a trail running shoe. The 574 was designed to tackle a range of terrains, and became one of the very first so-called «go anywhere sneakers». Originally grey, new colours and shapes, such as this one, have been added over the years.
Check out our full range of New Balance sneakers.
---

I'm passionate about the warm summer months, pasta and potatoes.
---
---
These articles might also interest you
Skeleton Loader

Skeleton Loader

Skeleton Loader

Skeleton Loader

Skeleton Loader

Skeleton Loader