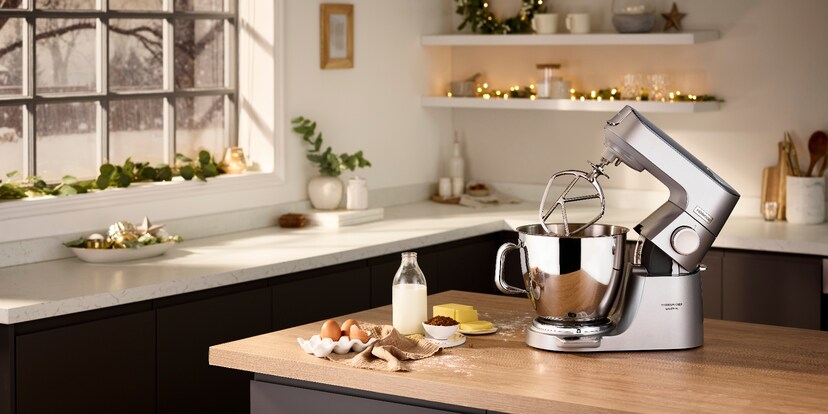 Money-back guarantee on the Kenwood Titanium Chef Baker
The Titanium Chef Baker is the latest kitchen machine by Kenwood. It's available in two sizes. Purchase a Chef Baker kitchen machine until the end of November and benefit from a money-back guarantee.
The most innovative part of the Kenwood Titanium Chef Baker must be the integrated scale, which allows you to weigh the ingredients directly in the bowl or other accessories. In addition, there's an integrated timer function. Each kitchen machine comes with two bowls that can be nested. The XL version comes with a 7-litre and 5-litre bowl, while the smaller version comes with a 5-litre and 3.5-litre bowl.
Try it for 30 days
To celebrate the launch of the Chef Baker, Kenwood is giving you a money-back guarantee. Purchase your machine before 30 November 2021 and register here. The machines can be tested for a maximum of 30 days.
---
When I'm not managing the Galaxus kitchen and coffee machine portfolio in my role as Business Manager or chasing my teammates around the ping-pong table, you'll probably find me in a football stadium, at a techno festival or throwing darts down the pub. Of course, I have no objections to some downtime in the mountains or by the sea. All I need then is a gin and tonic.
---
---
---