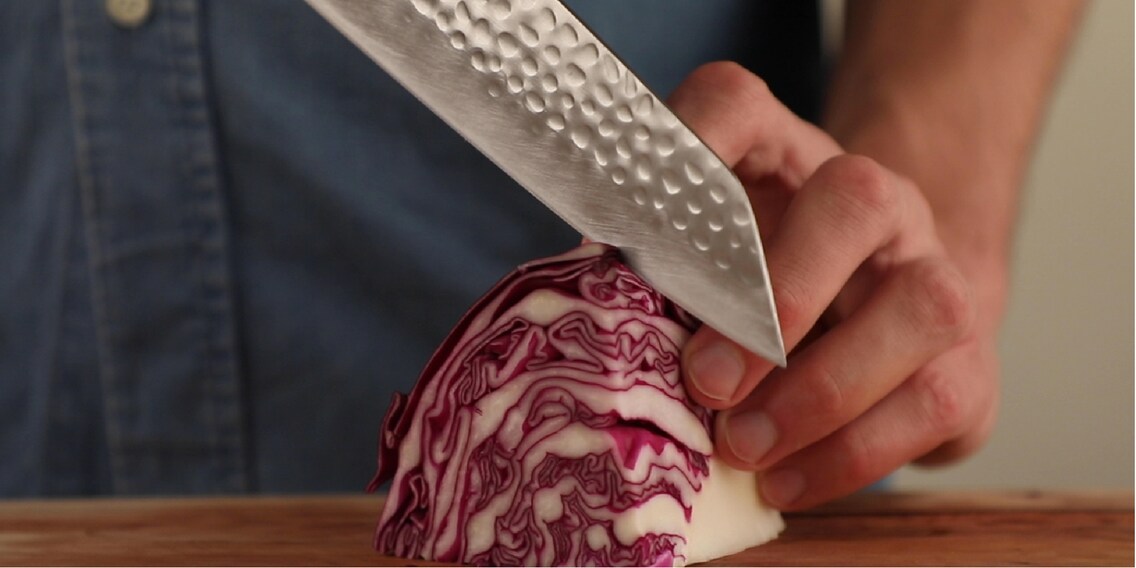 Kotai is the hottest thing we have to offer. Directly from Japan.
Translation:
machine translated
Do you chop, slice and cut in your kitchen? And you particularly appreciate good tools? Then I am pleased to introduce Kotai to you. These high-quality Japanese kitchen knives bring sharpness to your everyday kitchen life together with a knife holder, sharpening stone or sharpening steel.
The production of a Kotai knife takes 138 steps and two months. After that, each finished knife is triple-checked by hand. The manufacturer is so convinced of its quality that it even gives a lifetime warranty should you discover production defects. The knives come in a wooden box with blade protectors, which I think makes them a special gift for your friends.
Kitchen Knife
The shape and weight of the knife are matters of personal preference. I myself like to use santoku and gyuto (chef's) knives because the rounding of the blade gives me a very fluid cutting motion. The Kiritsuke knife has a relatively straight blade and is also the heaviest knife at 190 grams. In addition to the chef's knives, there is a serrated bread knife, a cleaver and a small paring knife.
For connoisseurs: the knives have a hardness of HRC60 and are made of 440C steel. This makes them wear-resistant and yet easy to resharpen. Vacuum heat treatments and cryogenic cooling are used for special optimization of the steel.
Additional Kotai equipment for your kitchen
Want to equip your kitchen, sharpen your own knives or take them with you? Kotai has everything for it. The knife holder is magnetic and can be folded. With the sharpening stone set you can choose between grit 400/1000 or 1000/6000 for fine sharpening. The canvas and leather knife bag protects up to 8 knives.
---



My first port of call at Galaxus was the toy department. Although I still thoroughly enjoy a good parlour game, I'm now in charge of all things kitchen. This means I get to buy pretty plates and quality knives both for work and play.
---
---
These articles might also interest you