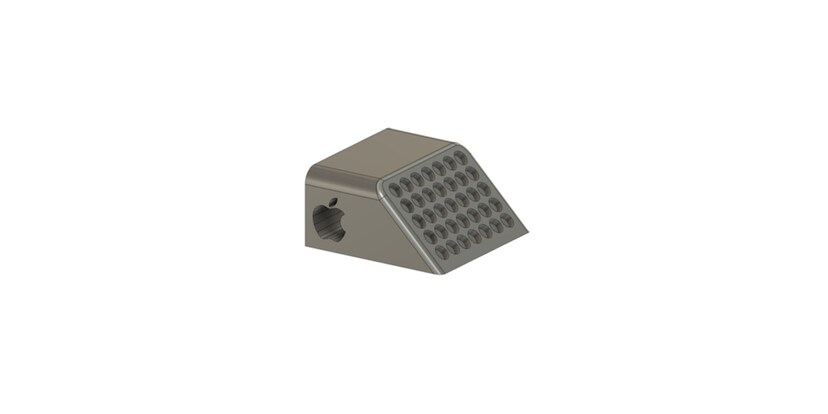 This article is not yet available in your selected language.
«iKeil Pro»: 3D-Drucker fixt Apple-Fehler
Der Mac Pro kommt mit einem Produktionsfehler: Die Rollen rollen, aber haben keine Bremse. Sie bleiben nur an Ort und Stelle, wenn sie auf ebenem Boden sind. Das Problem kannst du locker mit einem Keil beheben. Diesen kannst du neu im Apple-Design ausdrucken.
Der Mac Pro kostet viel Geld. In der teuersten Konfiguration mit allen Softwarepaketen, 1.5 TB RAM und so weiter kostet er 59 514.60 Franken. Ohne Bildschirm, versteht sich. Und definitiv ohne den 1000 Franken teuren Bildschirmständer.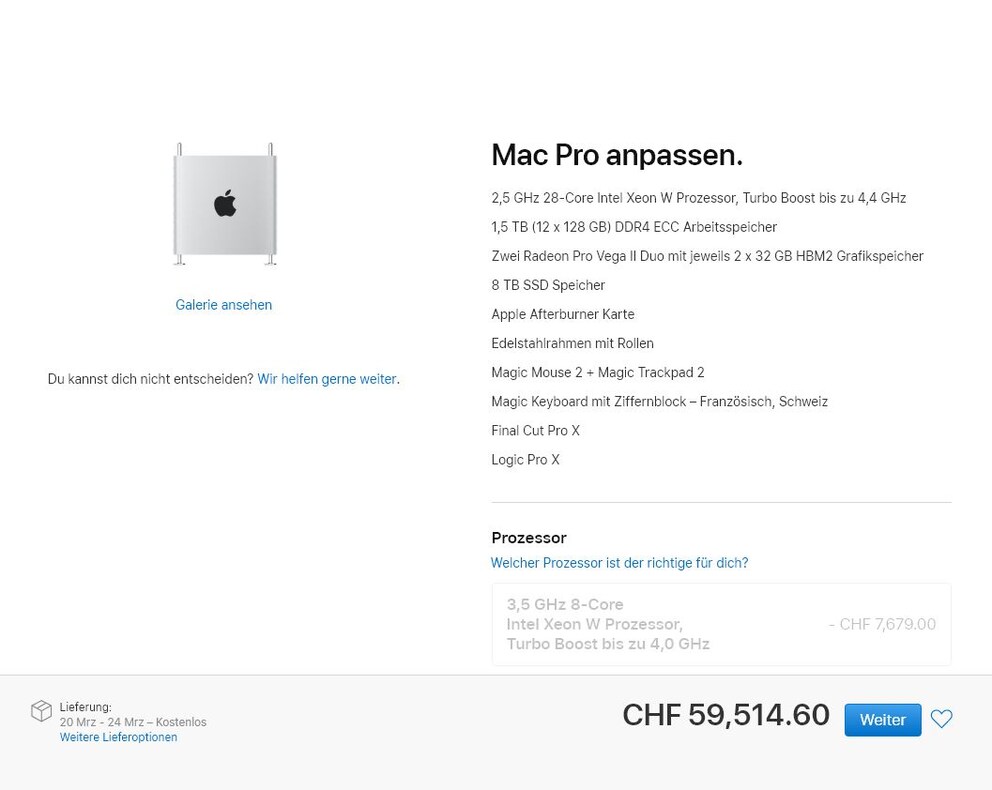 In diesem Setup ist der «Edelstahlrahmen mit Rollen» inbegriffen. Die vier Rädli unten am Mac Pro kosten dich 438.80 Franken. Zum Vergleich: Das günstigste Set Rollen für einen Bürostuhl, kostet auf digitec.ch etwas unter 30 Stutz. Der Preis ist aber nicht das Problem mit den Rädern, denn wenn du schon 60 000 Franken für einen Mac ausgeben willst, dann tun dir 400 mehr oder weniger auch nicht weh.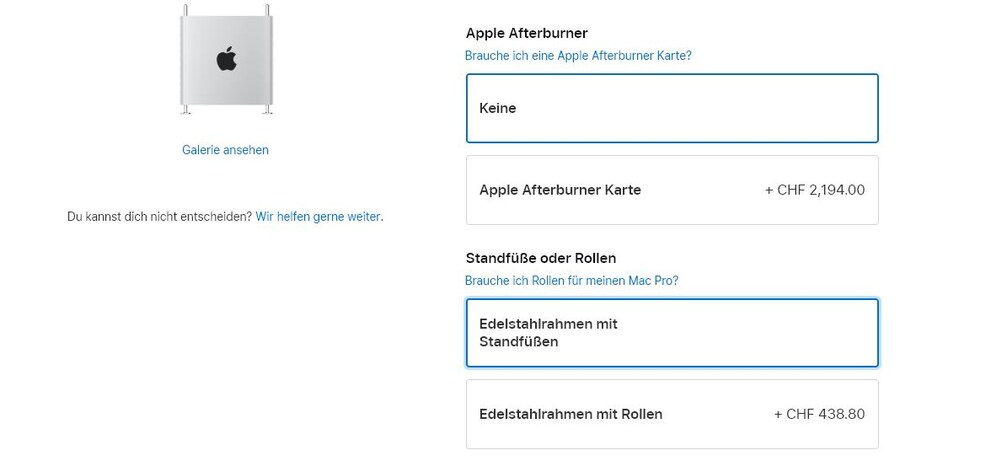 Schlimm ist, dass dir der Mac davonfährt, wenn er nicht auf flachem Boden steht. Denn da rollen mindestens 6837.80 Franken in Richtung Sonnenuntergang. Deine neuesten Zeichnungen und Render-Projekte eingeschlossen.
Jamie Naylor alias naylortechnology hat dieses Problem gelöst. Sein Apple Wheel Chock ist ein «iKeil Pro», sozusagen. Er kann gratis heruntergeladen und mit einem 3D-Drucker zur Realität gemacht werden.
---
Journalist. Author. Hacker. A storyteller searching for boundaries, secrets and taboos – putting the world to paper. Not because I can but because I can't not.
---
---
---