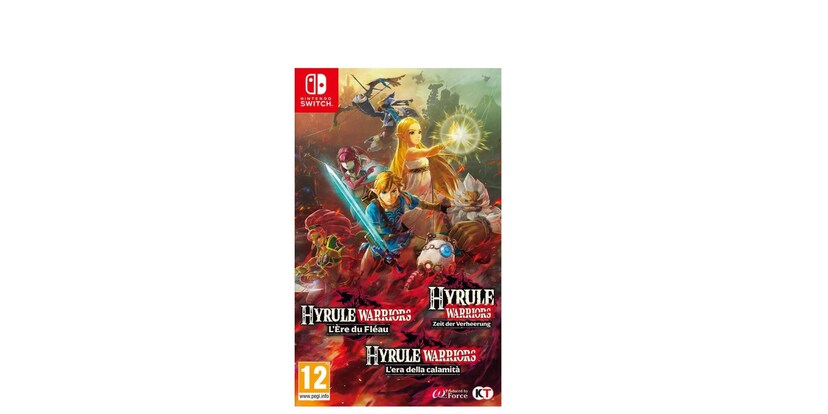 Hyrule Warriors: Age of Calamity the latest game by KoeiTecmo.
Warriors and Zelda fans listen up! The Age of Calamity is nigh. «Hyrule Warriors: Age of Calamity» takes you back in time. Experience the world before «Zelda: Breath of the Wild».
If you loved the Warriors and Zelda series, this game is a must-have for you! Once again, Nintendo and Omega Force have proven to be amazing partners when it comes to striking the right balance between epic battles, world-famous characters, an exciting storyline and cool combat combinations. Prepare to have fun! No idea what we're going on about and not sure if this game is right for you? You're about to find out in this trailer:
Go on a historic journey and travel back to Hyrule's past. Fight in mighty battles against the devastation brought on by Ganon's. Discover new combat styles both on the battle field and during audio sequences. Experience the Kingdom of Hyrule from a new perspective.
You'll be accompanied by familiar faces: Zelda, Link and Hyrule's warriors to name but a few. Prepare to be surprised! Be the victor over dark forces and fierce battles by strategically using your character's abilities and making use of your powerful weapons.
Enjoy the colourful, comic-style landscapes from «Zelda: Breath of the Wild» and explore beautiful locations before they're destroyed.
In the new Hyrule Warriors game, you can join forces with friends and face battles together. Fight the devastation of Ganon as a team and divide the battlefield to complete mission objectives and defeat the forces of darkness.
Still not convinced?
Give the demo version again here. Simply login with your Nintendo account, download the game and start playing Hyrule Warriors: Age of Calamity in a matter of minutes. By the way: you can transfer your score from the demo to a purchased version and continue playing.
---

I've always loved building computers. In the past, as big as possible and covered in LEDs – today, small and quiet. SFF for the win.
---
---
---