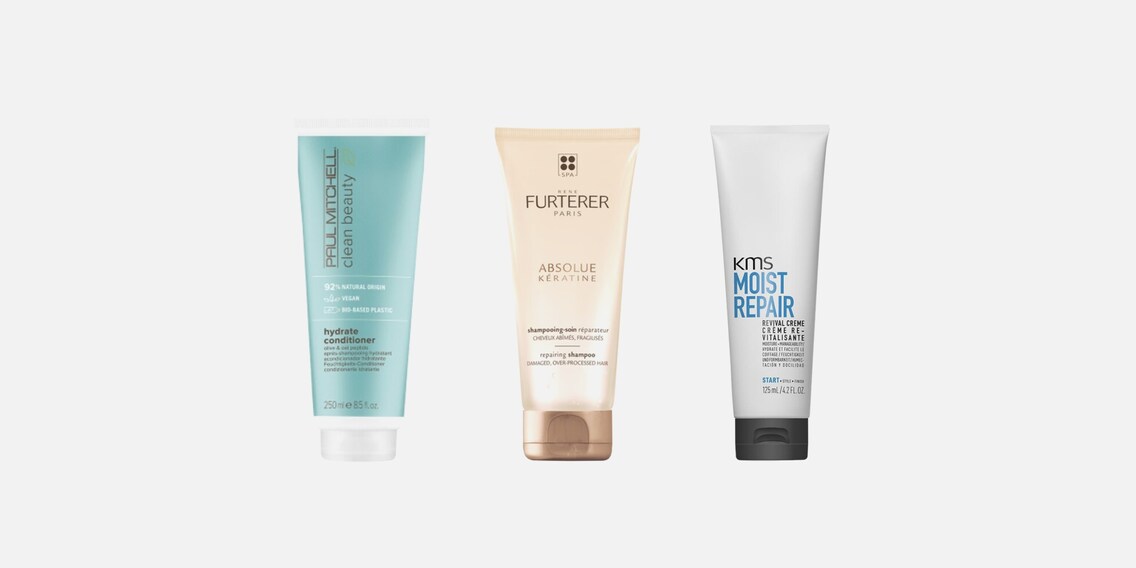 Hair care in winter: Here's how!

Translation:
machine translated
Dry hair, split ends and itchy scalp - these are some of the consequences that winter has on our hair. But what your hair needs now is the right care routine.
Although the days get short in winter and temperatures are low, don't let that stop you and go outside anyway. Just don't go out with wet hair, because as we all know, it can freeze and break. The icy temperatures and dry air put a lot of stress on the hair in winter. But not only that: the hair is also exposed to greater mechanical stress. Winter clothing such as scarves, hats or thick jackets mean that our hair has to withstand even more friction. So at this time of year, it's even more important to take proper care of your hair. But don't worry, with our product recommendations and an adapted routine, your hair will shine even in low temperatures!
Shampoo
At this time of year, the scalp is particularly irritated and dry, so dandruff can also form. However, this is not directly due to the cold, but to the dry hot air at home. Accordingly, it is essential to give your hair enough moisture. Hydration is Key applies to your entire routine. Start with a moisturising shampoo. The following products are ideal for this:
Here you can find the entire premium shampoo range. . Conditioner . To take care of your hair length and broken ends, you can apply a conditioner afterwards. However, only apply it to the lengths and ends of your hair and leave it on for 1-3 minutes. Then rinse out the conditioner with lukewarm water. We recommend the following conditioners:
Hair masks . Also feel free to reach for a moisturising hair mask once a week. Extra moisture from the intensive treatment will make your hair winter-proof. In contrast to the conditioner, leave the hair mask on a little longer.
Here are our favourites:
Hier gehts zum gesamten Premium Haarmasken und Conditioner Sortiment.
Hair oil . Additionally, you can add a hair oil to towel-dried hair after washing it.
. The oil moisturises unruly, curly and dry hair as well as the scalp. The conditioning oil combats frizz, protects and seals split ends. The concentration of different substances ensures soft, supple hair and better combability. For the perfect finish, we recommend the following:
Go to the entire premium hair oil range .
---



«Everybody is a genius. But If you judge a fish by its ability to climb a tree, it will live its whole life believing that it's stupid.» – Albert Einstein
---
---
---