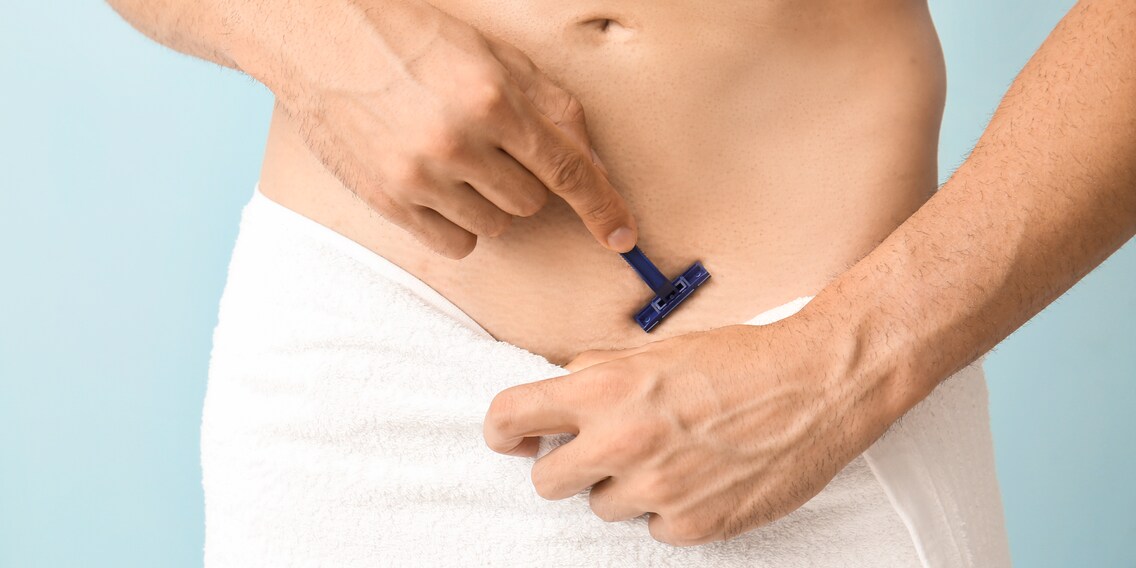 Gentle intimate shaving for men: With our new Gillette Intimate

Translation:
machine translated
Want to get rid of hair and stubble around your penis? Then the new Gillette Intimate razor could be a good fit for your bathroom: The product promises you easy and, above all, gentle hair removal in the groin area - no matter whether you trim or shave.
Shaving your private parts isn't one of your favourite things to do? That could soon be a thing of the past! If Gillette is to be believed, everything is about to get easier. With the Intimate razor, the "razor for the finishing touches", as the manufacturer advertises: it has been developed so that shaving is gentle and painless - even on sensitive areas such as the scrotum. . This is made possible by five movable blades. There are glide strips before and after the blades. These not only allow the razor to glide more gently over your skin, but also protect you from painful accidents. In addition, there is the so-called flexball technology: this means that the area of the razor between the razor head and the blades can be rotated particularly easily, which helps you to remove hairs even in uneven areas.
Trim or shave smooth? With Gillette's new wet razor, you can cross out the "or". Because both are supposed to work without a hitch.
The right shaving protection for your groin
. For this, Gillette recommends that you use the appropriate foam or gel and the "Anti-Scrub Stick".
The "2-in-1 shaving and shower cream" is enriched with aloe vera and menthol and, according to the manufacturer, acts as a protective layer between the skin and the blade. Shaving is all well and good, but afterwards the skin's natural moisture barrier can be attacked. In the intimate area, this can make your skin feel sensitive and dry. Friction - for example, because you are wearing tight jeans - can even cause redness or irritation. That's why the manufacturer also recommends using the "anti-chafing stick". The formula is non-greasy and pleasantly refreshing thanks to shea butter and coconut oil. Against itching and other irritations, you can also use the balm daily in the groin area.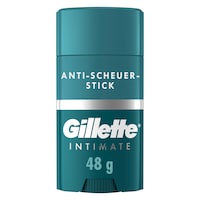 Aftershave
9.30
per piece for 2 units
193.75

/1l
Gillette Intimate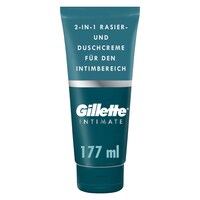 See this video for the best way to shave or trim the lower part of your groin:
Titelfoto: Pixel-Shot/Shutterstock
---



A true local journalist with a secret soft spot for German pop music. Mum of two boys, a dog and about 400 toy cars in all shapes and colours. I always enjoy travelling, reading and go to concerts, too.
---
---