Flight Simulator now available on Xbox Series X|S
Just under a year ago, the PC version of Flight Simulator celebrated its release. Now, the popular sim game by Microsoft is also appearing for Xbox Series X|S and Xbox Game Pass. Experience an authentic, detailed flight experience on the console from 27 July on.
Whether in a small plane or a jumbo jet, Microsoft Flight Simulator has been conquering the skies for many years – but so far, only on PC. The popular flight simulation is now also available for console on Xbox Series X|S and Xbox Game Pass. The new Xbox version is kicking off with a fabulous Metacritic of 92.
All you need to know about Flight Simulator
Equipped with cloud support, Microsoft promises the exact same performance, detail and simulation depth on the Xbox version as on the PC version in a high-end gaming rig. This means, you should get to experience a realistic world of flying on the console.
The game is available both physically in a box aas well as digitally as a download. The digital (ESD) Flight Simulator for Windows 10 PC (also Premium and Premium Deluxe), which are already available on the market, are «Xbox Play Anywhere titles» and therefore the Windows code can also be redeemed on Xbox Series X|S consoles.
129.–
Microsoft
Flight Simulator Premium Deluxe Edition (ESD, Xbox Series S, Xbox One S, Xbox One X, Xbox Series X)
99.90
Microsoft
Flight Simulator Deluxe Edition (ESD, Xbox Series S, Xbox One S, Xbox One X, Xbox Series X)
The game is released as Standard, Deluxe and Premium Deluxe Edition. The Standard Edition includes the full version with 20 highly detailed aeroplanes and 30 lovingly designed airports. The Deluxe Edition includes 25 aeroplanes and 35 airports, while the Premium Deluxe Editions offers a full 30 aeroplanes and 40 airports.
Microsoft Flight Simulator was previously included in Xbox Game Pass for PC, as well as for Windows 10 and Steam. Now it's unlocked for console, too!
What awaits you in the game
High above the clouds, you enjoy unforgettable short or long-haul flights in large jets or small light aircraft. As a pilot, you can travel the world and face the unpredictable real-time weather system – including a realistic simulated cloud ceiling and various cloud layers, wind speeds and directions, temperature fluctuations, high or low humidity, rain showers and lightning.
Using satellite data and cloud-based AI, you'll explore diverse landscapes and vibrant worlds. You and your plane land at over 37,000 airports – 30 of which are mapped down to the smallest detail – such as Sydney Airport in Australia or John F. Kennedy International Airport in New York. In addition to the detailed airports and aeroplanes, you can also expect millions of cities, buildings and roads; vast mountain ranges, forests, rivers, animals and much more.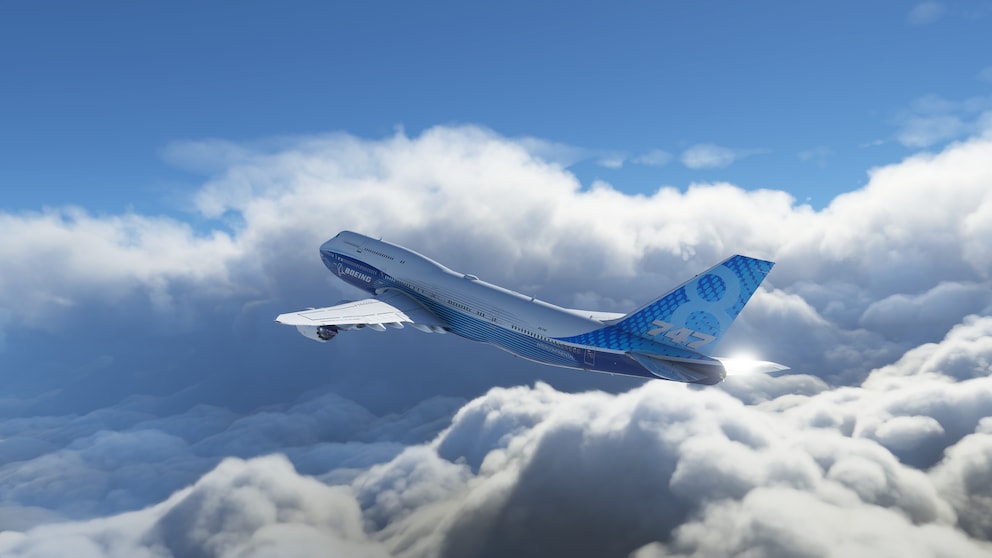 Best features
Various landscapes: a large, detailed representation of the world and environment («Twin World») awaits you with over 1.5 billion buildings, 2 trillion trees, high mountains, winding streets with realistic road traffic and raging rivers.
Dynamic world events: the earth is constantly spinning and changing; so is the world of Microsoft Flight Simulator with live traffic, real-time weather and day/night generator.
Detailed aircraft: from the big Boeing 747-8 Intercontinental to the small but mighty Textron Aviation Cessna 152, each of the 20 planes boast exact replicas of cockpits with realistic instruments.
1 2 3 check: set your personal checklist – from fully manual control to fully guided first flight with interactive checklists and instruments.
Top Gun Maverick expansion: in collaboration with Paramount Pictures, you can experience firsthand what it's like to be a U.S. Navy Top Gun. Just in time for the cinema launch of «Top Gun: Maverick». The free expansion pack will be available from 19 November 2021.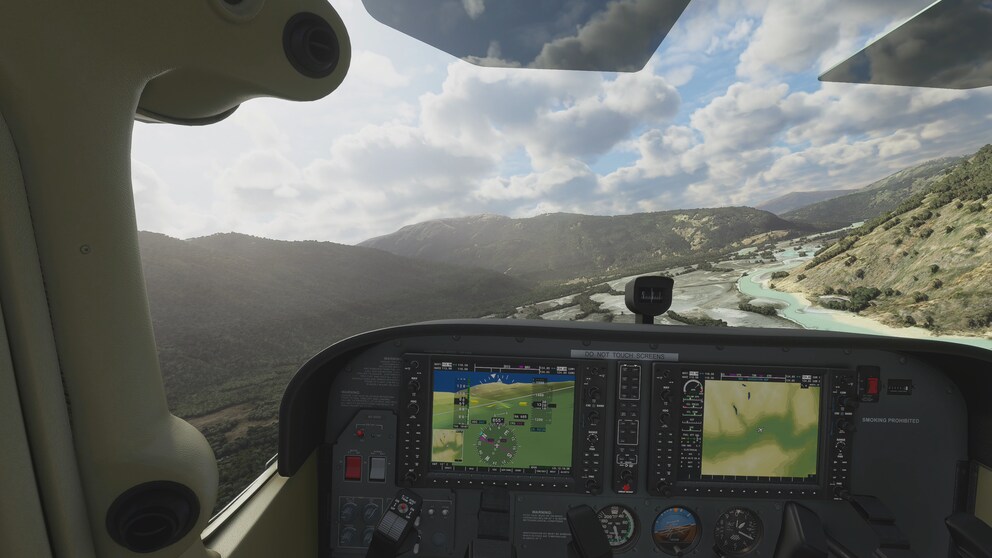 Accessories for your cockpit
Find flying only with controller boring? With compatible flight control systems, you'll experience an even more realistic flight experience. Discover our flight sticks, pedals or thrust controllers and your flying lessons will feel even more thrilling. Don't worry, the Flight Sticks for your Xbox are coming, but there just aren't very many official Microsoft Flight sim accessories on the market right now.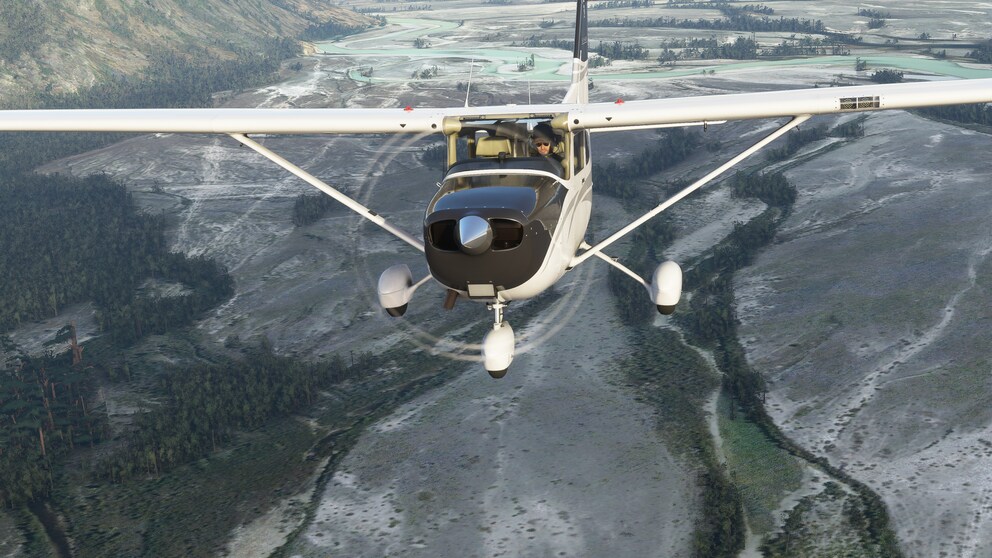 Have a good flight!
---

Passionate about football – beer in hand after a win. Love cycling and am a dedicated dog-lover. I speak my mind, love interacting with others and am always excited to learn new things.
---
---