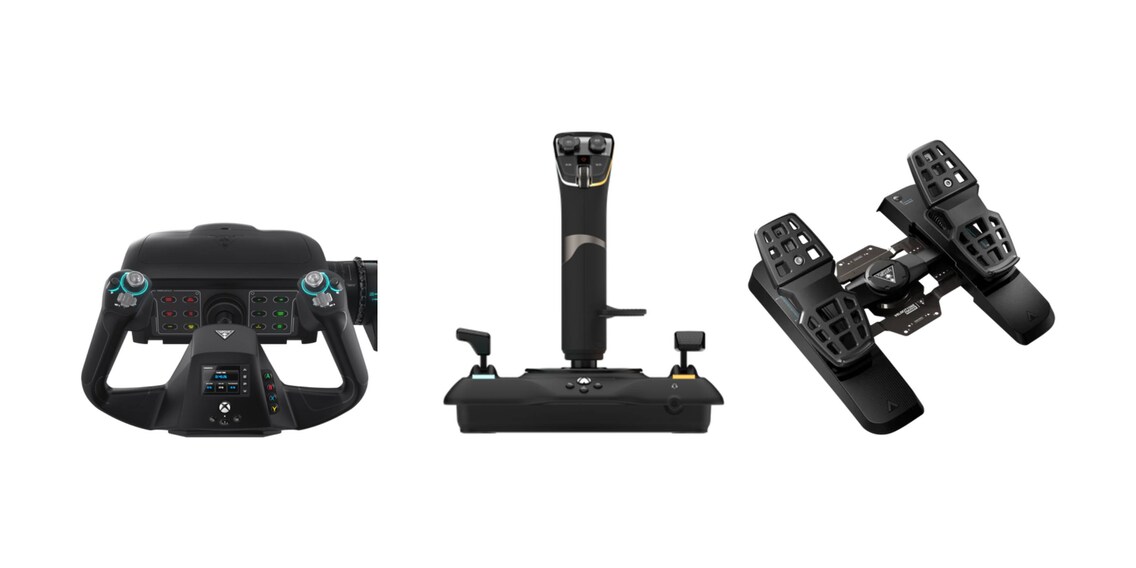 Flight Sim fans take note: Turtle Beach expands the VelocityOne series

Translation:
machine translated
Until now, Turtle Beach only offered flight simulator fans the VelocityOne Flight as a controller in a steering wheel design. Turtle Beach has now expanded the VelocityOne series to include joysticks, rudders and a stand. This gives you a more controlled and authentic gaming experience.
Experience immersive flight with the all-in-one Turtle Beach VelocityOne.
Flight Controller System
At the heart of the Turtle Beach VelocityOne series is the universal control system. This consists of the controller as a steering wheel with 180° rotation and modular thrust controller. The system is complemented with integrated rudder and brake control. The VelocityOne Flight Controller has been available for some time.
Game controllers
Turtle Beach VELOCITY ONE - Flight Controller
Xbox Series X, PC, Xbox One X, Xbox One S, Xbox Series S
Flight Stick
A joystick with eight precise, non-contact axes, customisable throttle and flap levers and 27 programmable buttons. The OLED flight management display allows you to program various settings such as rudder lock or haptic response. The VelocityOne flightstick is available now.
Game controllers
Turtle Beach Velocity One Flight Stick
Xbox Series X, PC, Xbox One S, Xbox One X, Xbox Series S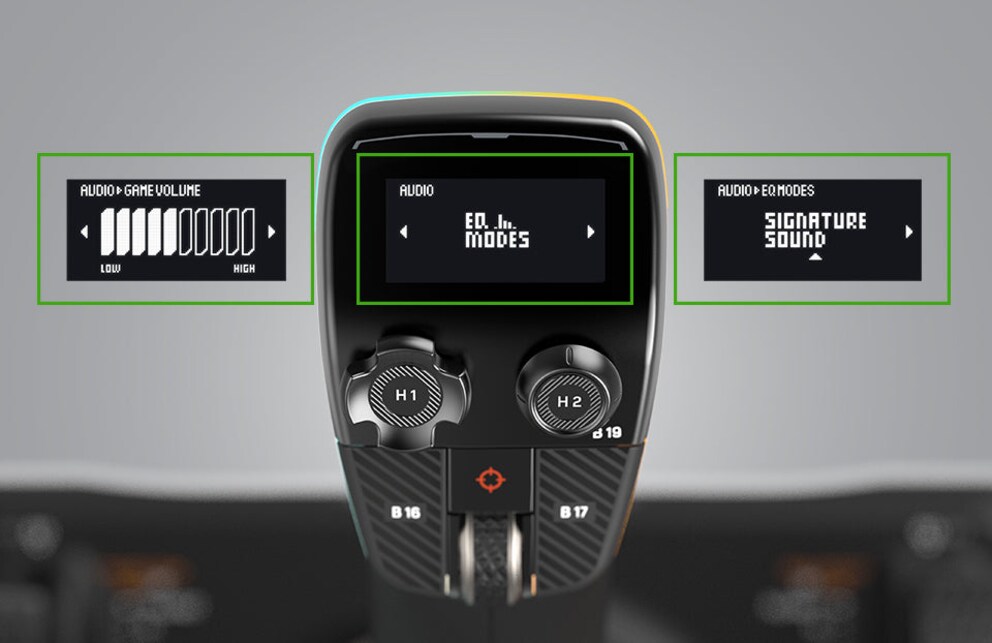 Rudder/Pedal
The rudder has features such as differential brakes, a non-contact Hall effect sensor on all axes, adjustable foot pedal width and two sets of interchangeable pedals. Plus a stepless rudder axis for smooth forward and reverse movements and precise directional control. Available immediately.
Game controllers
Turtle Beach VelocityOne Rudder Global
PC, Xbox Series X, Xbox Series S, Xbox One S, Xbox One X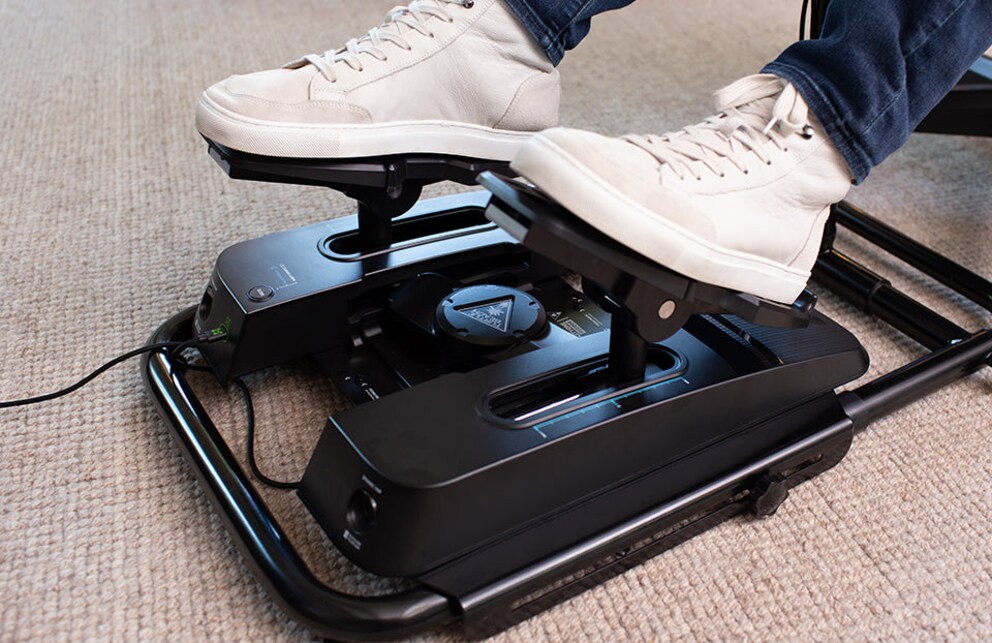 Stand
Complement your flight or racing simulation setup with the VelocityOne Stand. The infinitely adjustable steel rig is compatible with both VelocityOne and other simulation accessories (works with most popular racing steering wheels and flight rudder pedals or third-party racing pedals). It folds up conveniently and has adjustable rubber feet. The stand will be released at the end of December 2022.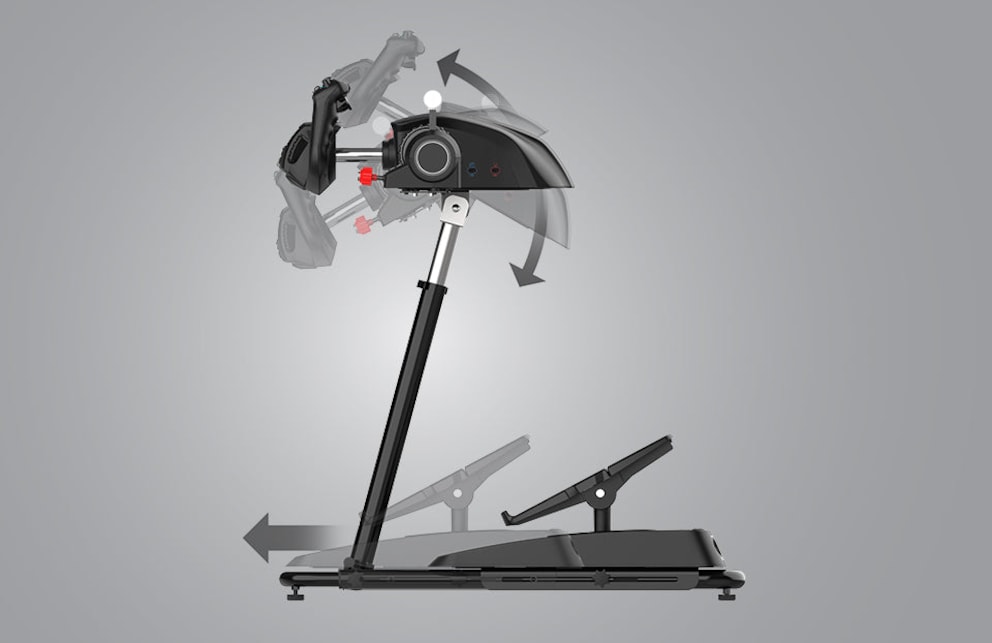 Go here for the full range from Turtle Beach.
---



Passionate about football – beer in hand after a win. Love cycling and am a dedicated dog-lover. I speak my mind, love interacting with others and am always excited to learn new things.
---
---
These articles might also interest you