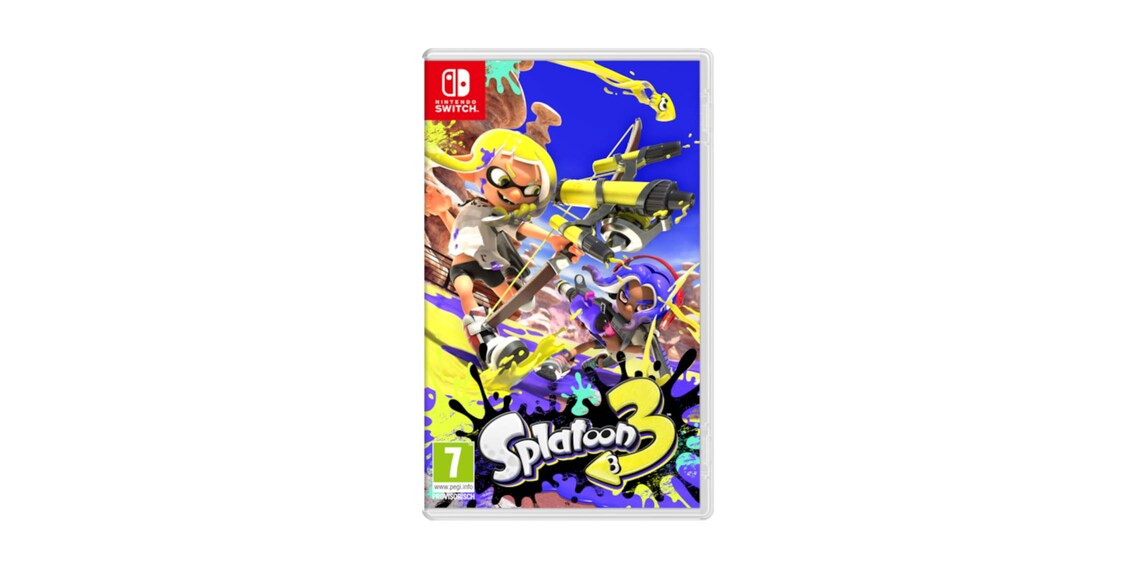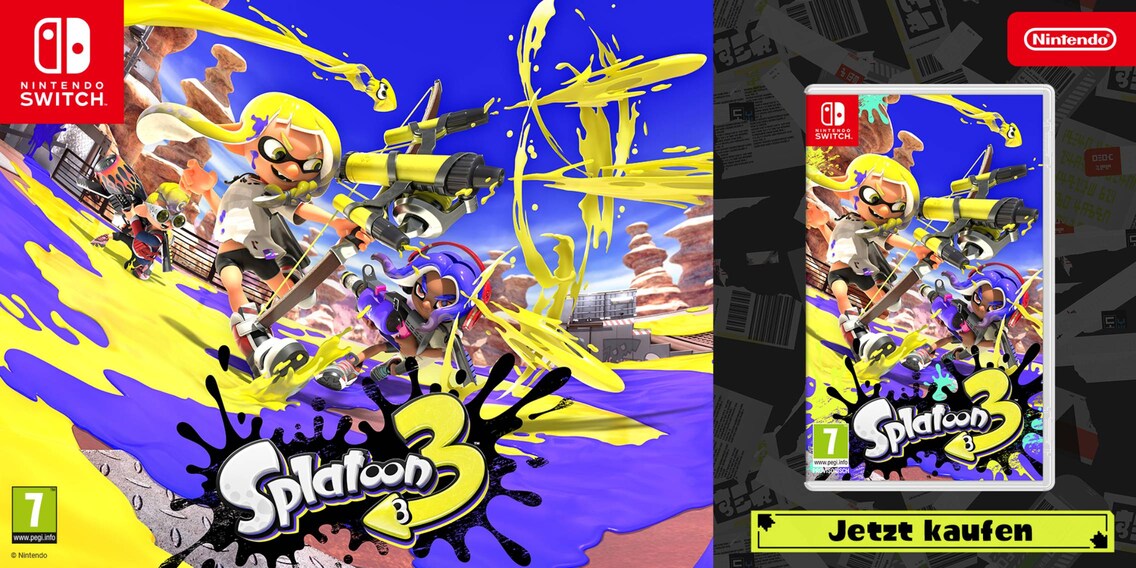 This article was translated automatically.
Fight your way through the colour chaos in Nintendo Splatoon 3
The Nintendo Splatoon series is getting a new addition, order in time for the release! Fight for your territory in wild colour battles, discover new arenas, abilities and accessories in the desert region "District Splatsville" and find out what the "Return of the Mammalians" is all about.
Welcome to the colourful district of Splatsville, a blisteringly hot desert brought to life by its inhabitants, the Inklings and Octolings, through colour battles and turf wars. In Splatoon 3 for Nintendo Switch, you'll explore new arenas like the majestic Sengkluft, learn unfamiliar skills like colouring ground, or discover your arsenal of bow and special weapons like the Crab Tank.
Game modes
You can choose between different game modes and options for how you fight battles with other players. From turf wars in standard combat, to battles for ranks in one of the four modes of anarchy combat, to one of two online multiplayer modes (X-Combat and League Combat) that can be added with a future software update. Together with your friends, you can play both locally and in online multiplayer mode.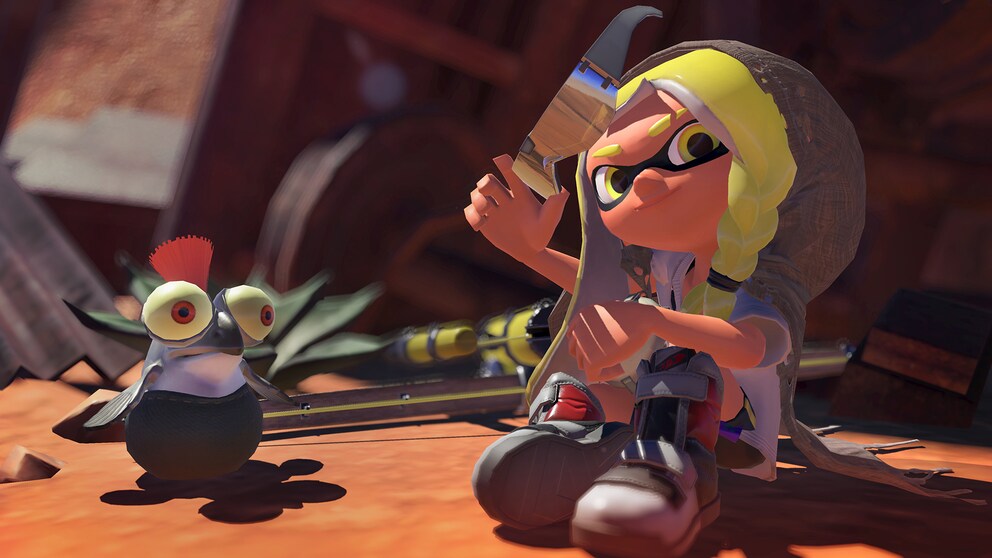 Story mode
You take on the role of "No. 3" and fight the nasty Octarians. In the process, you uncover the secrets of "Alterna", a toxic substance that causes the Octarians to grow nasty hair.
Go to the full range of products from Nintendo.
---



Passionate about football – beer in hand after a win. Love cycling and am a dedicated dog-lover. I speak my mind, love interacting with others and am always excited to learn new things.
---
---
These articles might also interest you
Skeleton Loader

Skeleton Loader

Skeleton Loader

Skeleton Loader

Skeleton Loader

Skeleton Loader