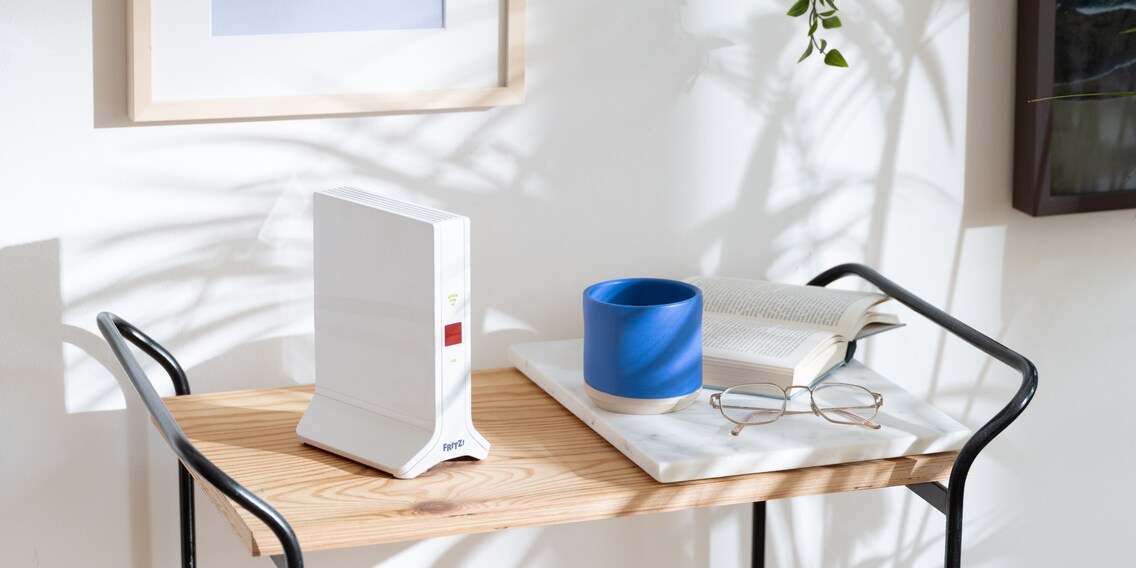 Fast Internet with the new FRITZ!Repeater 3000 AX from AVM

Translation:
machine translated
The FRITZ!Repeater 3000 AX is the right WLAN repeater for long ranges and high data rates. It provides powerful WLAN access for multiple devices throughout the home. With WLAN mesh technology, several WLAN access points can be easily combined into a smart system. Alternatively, the repeater can also be connected to a router via a cable connection to create a LAN bridge.
The new FRITZ!Repeater 3000 AX is designed to provide greater range and faster speeds for your home network . The FRITZ!Repeater 3000 AX is the solution for those who struggle with poor Wi-Fi signal or coverage. It boosts your existing network with a total throughput of up to 4200 Mbps. This means you can enjoy faster speeds anywhere in your home or office, even in hard-to-reach areas.
The technology of the FRITZ!Repeater 3000 AX ensures that you get the maximum performance out of your Wi-Fi connection. The repeater also has two Gigabit Ethernet ports for connecting additional wired devices. Setting up the FRITZ!Repeater 3000 AX is easy. It can be configured directly from your smartphone or tablet and supports the latest security protocols for secure, encrypted connections.
Whether you're streaming movies, gaming online or just surfing the web, the FRITZ!Repeater 3000 AX gives you the range and performance you need. With its powerful features and easy setup, it's the right Wi-Fi repeater for your home or office.
The FRITZ!
The FRITZ!Repeater 3000 AX has 3 WLAN radio modules: 2400 Mbps + 1200 Mbps (5 GHz) + 600 Mbps (2.4 GHz), ensuring optimal coverage for Wi-Fi 6-enabled end devices. The repeater comes with a 5-year hardware warranty.
You can find useful bundles from AVM here:
Here you can find the full range of products from AVM.
---



I use my feet or wheels when I'm in the forest. At digitec, I use network components and servers to get things moving.
---
---