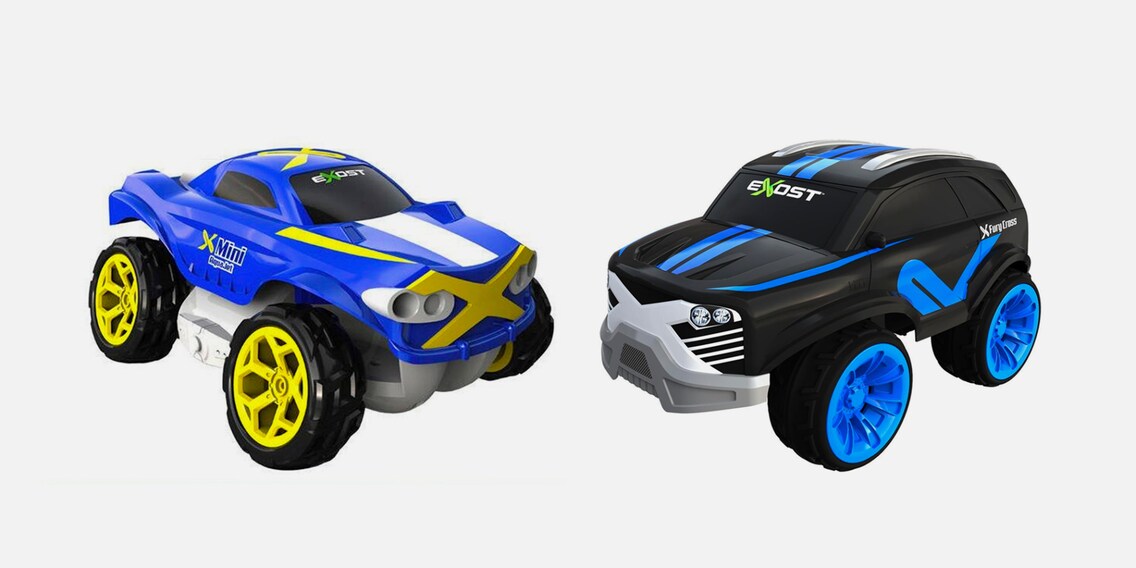 Exclusive RC cars: «Silverlit Fury Cross» and «Mini Aquajet»
These remote controlled vehicles are brand new in our collection. And they can do more than just drive. This video will show you what they can do
Fury Cross
The Fury Cross gives you two cars for the price of one. At the push of a button the Mini Flip jumps out of the roof of the 4x4 and you can stunt with it.
Mini Aquajet
The Mini Aquajet is your best friend for a trip by the lake. Drive into the water and, at the push of a button, the car transforms into a boat.
---



My first port of call at Galaxus was the toy department. Although I still thoroughly enjoy a good parlour game, I'm now in charge of all things kitchen. This means I get to buy pretty plates and quality knives both for work and play.
---
---
These articles might also interest you