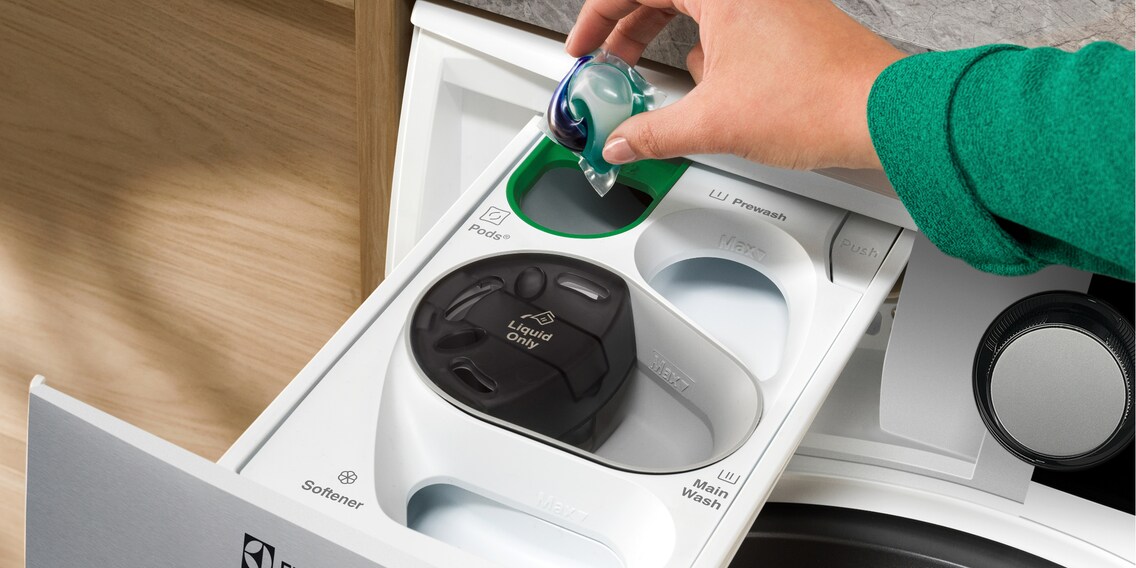 This article was translated automatically.
Electrolux develops the first washing machine for PODs
We all know it: doing laundry is part of the job, but it's no fun. It is therefore all the more important that washing is as comfortable as possible. That's why around 15% of Swiss people wash with so-called PODs. Now the washing machine world has also adapted to this trend. Electrolux brings the first and so far only machine that has its own compartment for PODs.
In the following post, I explain why the UniversalDose machine could be right for you .
UniversalDose explained simply
Electrolux's newly developed detergent drawer is designed to hold not only liquid detergent and washing powder, but also PODs. Anyone who has used PODs knows that liquid detergents in gel pads are normally placed directly in the drum. This is different with the UniversalDose machine, where a separate compartment has been developed for this purpose in the dosing drawer.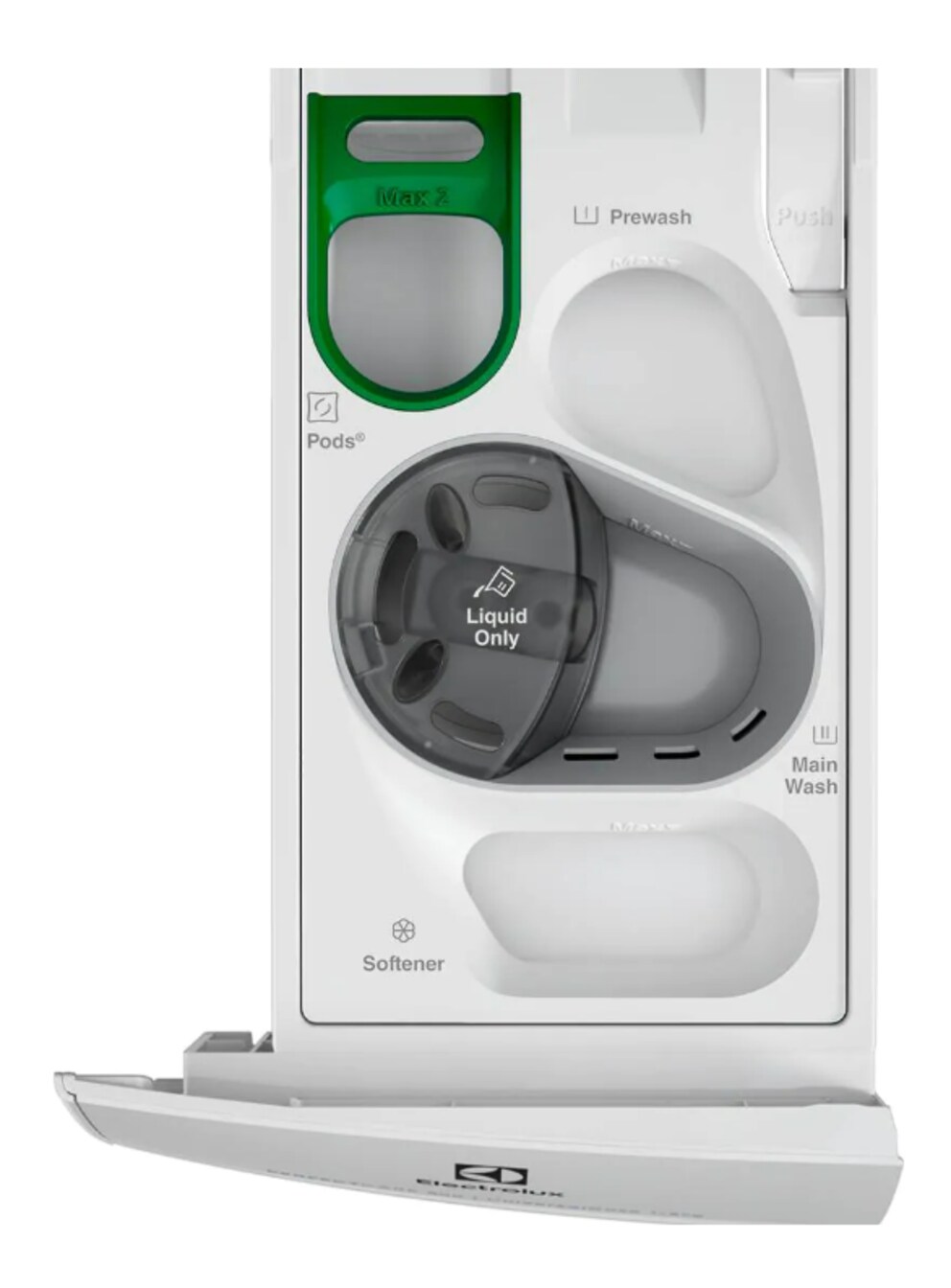 The advantage of this? The PODs dissolve faster because they are "shot" directly with specially developed water jets in the extra compartment for PODs, which immediately dissolve the membrane of the POD. This means that the clothing does not first have to be completely soaked until the water slowly "melts" the POD.
The UniversalDose system also allows PODs to be used at low temperatures, such as 30 °C. Thus, according to the manufacturer, valuable energy can be saved with UniversalDose technology.
Further features of the UniversalDose washing machines
. Other features of the three machines designed to make your life easier? All three models have a so-called ProSteam technology. This is suitable, for example, for freshening up jackets that have an unpleasant odour or reduce the ironing effort, as the formation of creases during washing is supposed to be reduced by a third, according to the manufacturer. In addition, the machines use special sensors to detect how much laundry is in the drum. The wash load detection has the advantage that the washing time as well as the water and energy consumption are adjusted individually for each wash cycle. This is supposed to save energy and time.
Did you know that you can also buy PODs at Galaxus? You can find them here.
---
After wintry days on the snowboard in the Flims mountains and heated duels on the tennis court, things can be a little more relaxed - for example, on the road with the Vespa or on warm summer evenings with friends.
---
---
These articles might also interest you
Skeleton Loader

Skeleton Loader

Skeleton Loader

Skeleton Loader

Skeleton Loader

Skeleton Loader