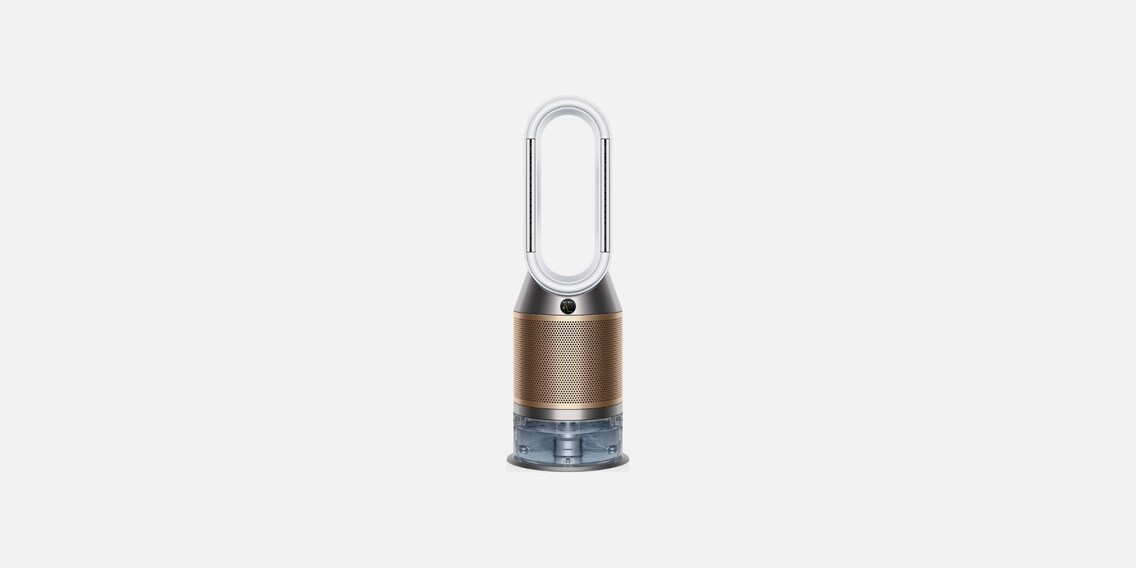 This article was translated automatically.
Dyson's combi unit against dry indoor air and harmful substances
Just in time for the cold season, here's an upgraded version of Dyson's combination air purifier and humidifier. The Dyson detects and breaks down harmful formaldehyde and features HEPA filtration to eliminate up to 99.9% of bacteria and pollutants in indoor air.
The Dyson Purifier Humidify+Cool Formaldehyde uses the latest technologies to humidify the air and remove pollutants at the same time .
Especially in the cold season, the air in heated rooms is often dry. A humidifier can help. However, it is worth taking a closer look when purchasing one. Basically, bacteria or mould can quickly grow in dirty containers or filters of such a device. These are then released by the water vapour or mist back into the air that we breathe in.
The Dyson air purifier cleans and provides hygienic air at the same time.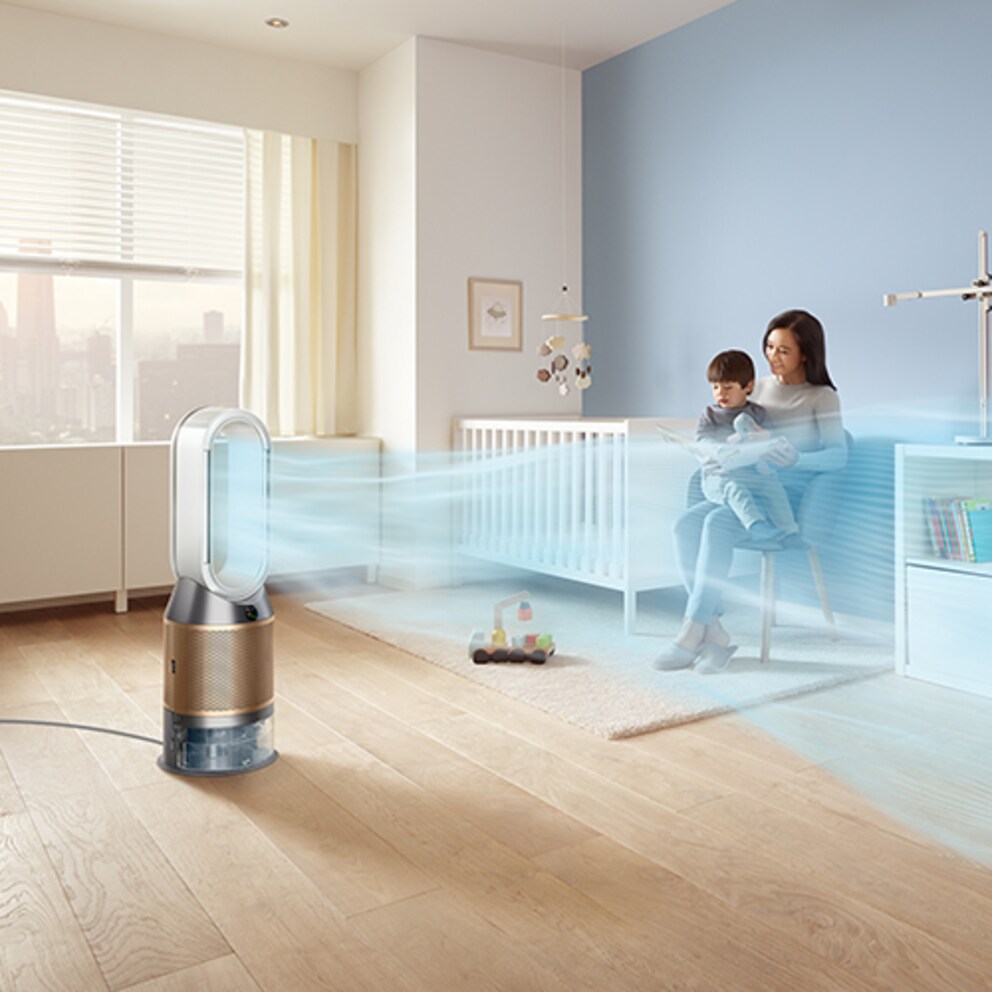 Harmful substances such as fine dust, dust, mould, pollen, allergens but also volatile organic compounds, for example from cleaning products, can cause illness. Dyson promises to remove up to 99.9% of these ultra-fine particles. An additional layer of activated charcoal binds odours and gases. If desired, it can be monitored on the device itself or via the Dyson Link app what is currently in the air in the room.
The HEPA-13 standard filter is completely sealed. This is the only way to prevent pollutants from getting back into the circulated air.
Another new feature is a specialised sensor that analyses all gases in the room every second and includes formaldehyde, decomposing it into water and CO₂. Formaldehydes are adhesive components used in building products or furniture. They are simply inhaled without help in the form of a special air purifier and are considered carcinogenic.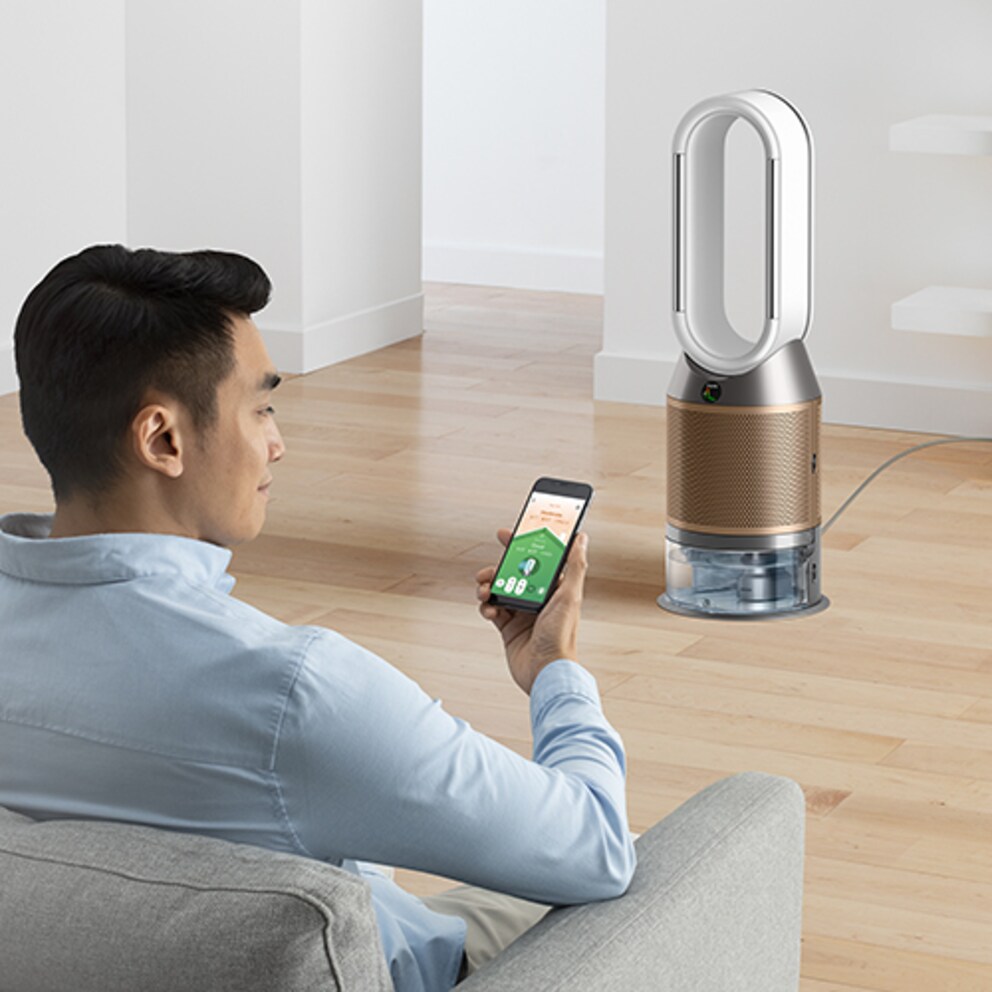 Compared to its predecessor, the 2-in-1 device has once again addressed two important issues: firstly, the completely sealed HEPA filter, and secondly, the decomposition of formaldehydes. Especially in the cold season, when we spend a lot of time indoors, hygienically humidified and purified air is a must. The device can also be connected to various voice controls such as Alexa, so you don't have to move from the couch at all.
With an overall rating of 1.4 (very good), the Dyson Purifier Humidify + Cool Formaldehyde was also the test winner in the CHIP product test. The entire test report can be found here.
---



Dyson is a global technology company headquartered in Malmesbury, England. Its best-known product is a bagless vacuum cleaner based on the principle of a so-called cyclone. In addition to various cyclone vacuum cleaners, which are all based on the same basic principle and are all bagless, the product range also includes hand dryers (Airblade), hair straighteners (Corrale), hair stylers (Airwrap), hair dryers (Supersonic), fans (Air-Multiplier) and fan heaters. 
---
---
These articles might also interest you
Skeleton Loader

Skeleton Loader

Skeleton Loader

Skeleton Loader

Skeleton Loader

Skeleton Loader