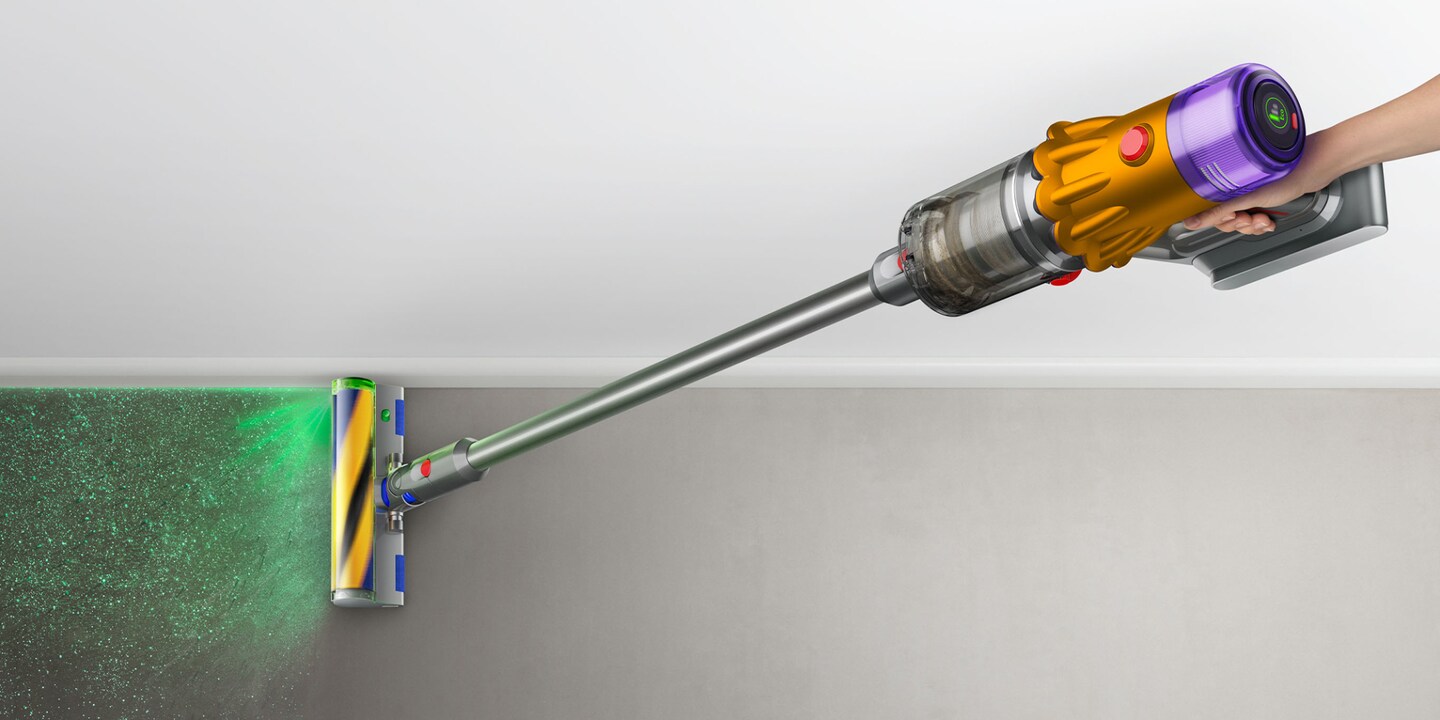 Dyson V12 Slim Absolute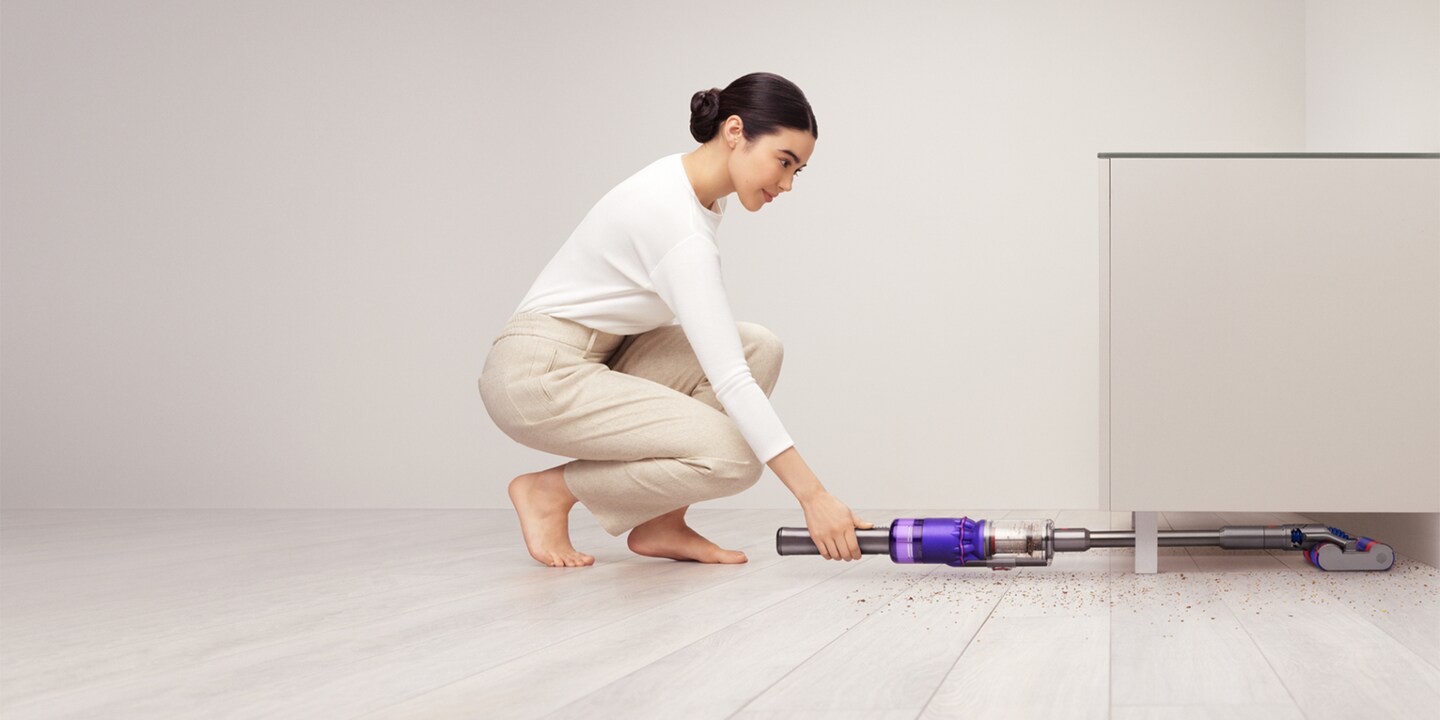 Dyson Omni-Glide
Dyson launches two models at once: the lightest and the most manoeuvrable
Following the launch of the V15 Detect, Dyson is introducing two more models to the market. The Dyson V12 Slim Absolute is the lightest and the Dyson Omni-Glide the most manoeuvrable cordless vacuum cleaner of the brand.
Finally, the Dyson fans have been heard: the new Dyson vacuum cleaners both feature an on/off button. What else is new? Read on to find out.
The light one: Dyson V12 Slim Absolute
Dyson listened to our wishes and equipped the Dyson V12 with an on/off button. The button no longer needs to be pressed during vacuuming. This cordless vacuum cleaner offers a battery life of up to 60 minutes. If you want to vacuum for longer than the 60 minutes, you can buy a second battery. The engine power is a little weaker than that of the V11 and V15 line. The dust container is only half the size (0.35 litres) compared to other cordless vacuum cleaners by Dyson. That's what allows it to be as light as it is. Interestingly, just like the V15, this model is equipped with the Slim Fluffy laser brush.
Key specs
Battery life: 60 minutes on one battery
On and off button (no need to constantly press the button)
Three suction levels (Boost, Eco, Turbo)
Real-time LCD screen with particle categorisation
Scope of delivery: Direct drive electric brush, Slim-Fluffy laser with dust detection, wall mount with charging function, combination accessory nozzle, crevice nozzle, hair nozzle, extra-hard brush, extra-soft brush, flex adapter and accessory holder for the suction tube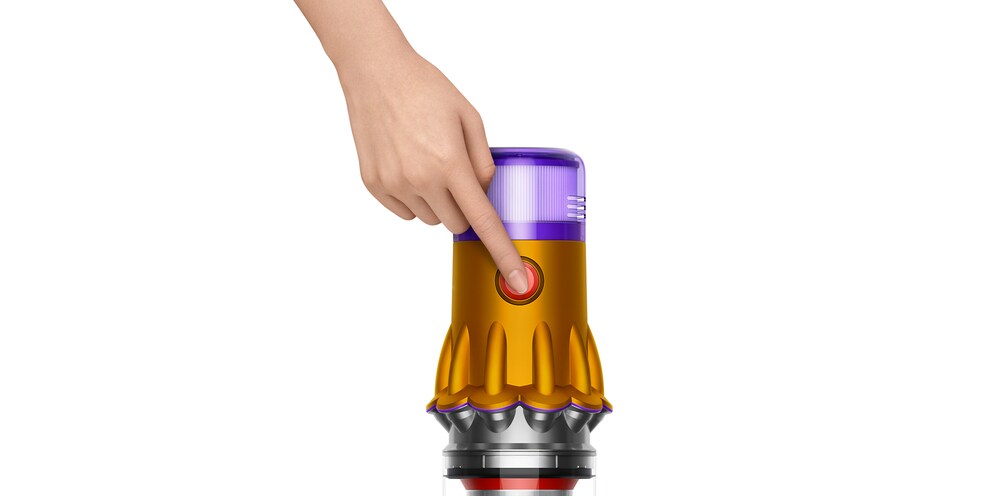 The manoeuvrable one: Dyson Omni-Glide
Thanks to the new flat and narrow format and the new 360° flexible Fluffy floor nozzle with two soft rollers, the Omni-Glide is easy to manoeuvre. This allows you to vacuum all hard floors in no time, even in reverse. Just like the V12, the Dyson Omni-Glide also features an on/off button, which means you don't need to keep the button pressed all the time. This cordless vacuum cleaner only offers a battery life of up to 20 minutes. The built-in hyperdymium motor runs at up to 105,000 rpm. Eight basic cyclones generate centrifugal forces of up to 98,000 g to ensure no loss of suction power. The dust container isn't the largest at 0.2 litres.
Key specs
Battery life: up to 20 minutes
On and off button (no need to constantly press the button)
2 suction levels (Auto, Boost)
Dyson hyperdymium motor
Scope of delivery: 360° Fluffy floor nozzle, wall mount with charging function, combi crevice nozzle, mini power brushes and surface attachment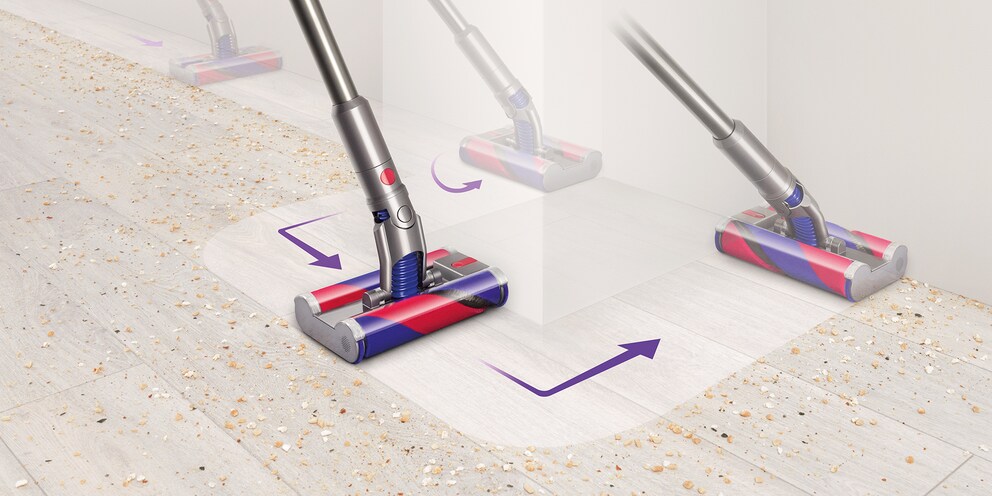 As a Dyson fan, you might be interested in this article, too:
---

Life is always about opposites. As Senior Category Business Manager at Galaxus, I'm in charge of indoor climate products among other things. After all, air conditioners and fans create a cool atmosphere :) However, things are a bit more heated in my private life. My two great passions are tennis and my little daughter.
---
---